MPlayerX Remembers Where You Stopped A Media File & Plays Flash [Mac]
Mac's native media player, QuickTime Player, has a multitude of features, allowing you to do just about everything, from screencasting to publishing your videos directly to YouTube or Vimeo. While the application is rich in functionality, not everyone uses all those functions, and if you just want to watch a couple of music videos, tutorials or play songs from your library, a much lighter music player like MPlayerX might be more suitable. This Mac app does what you would expect of a media player; it plays audio and video files of practically every format (even Flash), but additionally remembers the last position a file was played at and reopens them at it. It can be used to stream live broadcasts, and unlike QuickTime Player, you can drag & drop a file onto an already open window to play it.
The app's interface is simple, and media controls appear when you mouse over the app window. You can increase or decrease the player's volume by scrolling the mouse wheel. A button on the top right corner of the app, with two arrows pointing in opposite directions, allows you to toggle between full screen and normal screen view.
To add and view a live stream using the app, go to File and select Open from URL…. Paste the stream's URL and click OK, and the app will start streaming the video.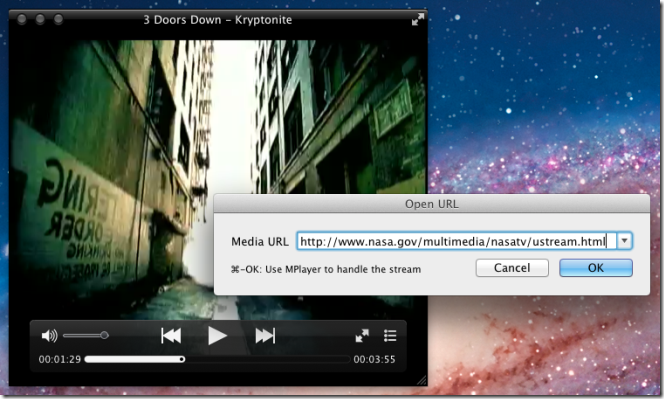 To adjust sound and video quality, go to Windows and select the Video Tuner and Equalizer options. Adjust the audio and video settings from the windows that open.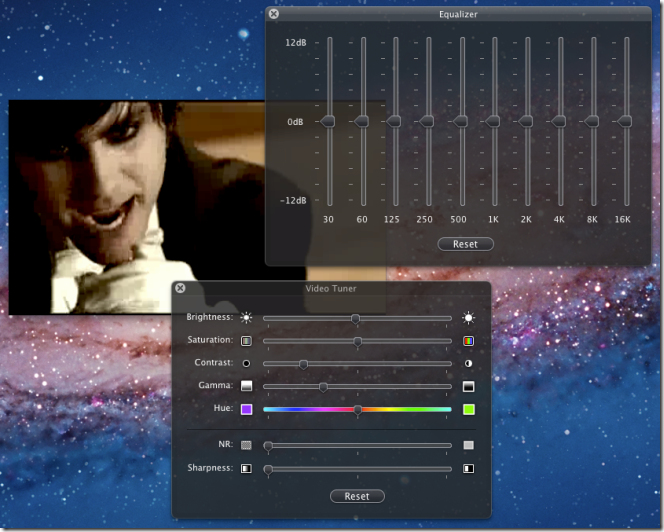 To quickly change which file is being played, drag & drop the file on to the app's window. The app will remember the point where the current file was stopped, and will play the new one. When you play the first file again, it will resume from where you left it off.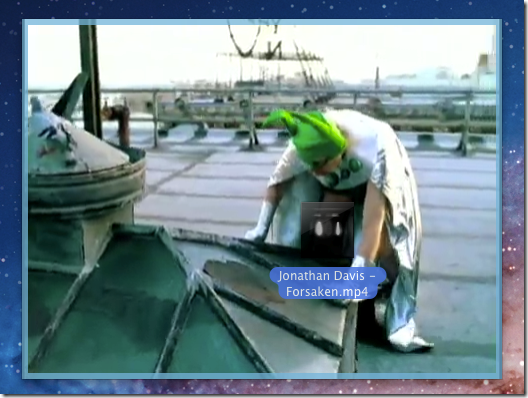 MPlayerX isn't a high end media player that you would use for video editing or broadcasting, but it is a good option if you want to play Flash videos and need a lightweight application for playing music.
Get MPlayerX From Mac App Store