Musica Is An On-Screen iTunes Controller For Mac
Musica is a nifty application for Mac which is an on-screen playback controller for iTunes. A while ago we reviewed applications quite akin to Musica for Windows called iTunes Accessory and iTunesControl. Musica not allows user to navigate through the iTunes library but also let them enjoy music on big display monitors as well. It comes with 3 sizes which can be toggled by clicking the spectacle-imaged icon. According to the developer, you can use Musica on multiple Macs connected over network, it can for instance be used from a remote location (from another room) without having to import & export the iTunes library. The application lets user decide which network mode to be used – server or client mode.
Launch the application while the music is playing in iTunes. It will show album art cover with simple navigation controls. At the top-right corner, click the spectacle to increase the size.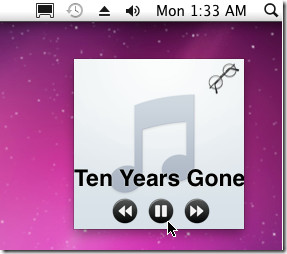 The application is customizable in terms of behaviors, you can choose a specific window behavior from the provided list, e.g, dock window at any edge of the screen, make it always start from menu bar, and so on.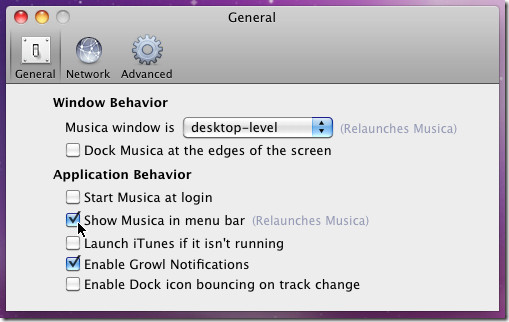 From Network, you can choose the network mode to be used. It requires you to re-launch the application in order to apply the mode.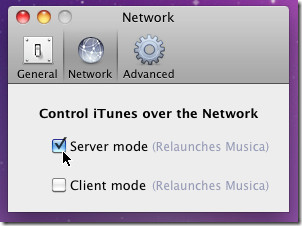 The application works without any noticeable hiccups, it was tested on Mac OS X 10.6