PDF2Tape: Create An Audio Book From Any PDF On Your Mac [Paid]
Have you ever found a really great PDF – perhaps a book a paper – that you found extremely useful but couldn't find an audio book for? This is likely the case with many PDFs, since few will make it into audio books, and they are bound to cost you. PDF2Tape is a Mac app worth $0.99 in the Mac App Store, and a stroke of pure genius. The concept is simple; take a PDF and convert it to an audio file in either ACC or AIFF format. The app uses the default Mac voice and narrates the entire content of the file for you to play back. It is ideal for PDFs that you don't have the time to read, or would prefer to listen to but can't find in audio format.
Depending on the file size and whether or not it is compressed, click the respective Rec button. The one on the left should be used for small, compressed PDFs, while the one on the right should be used for large uncompressed files.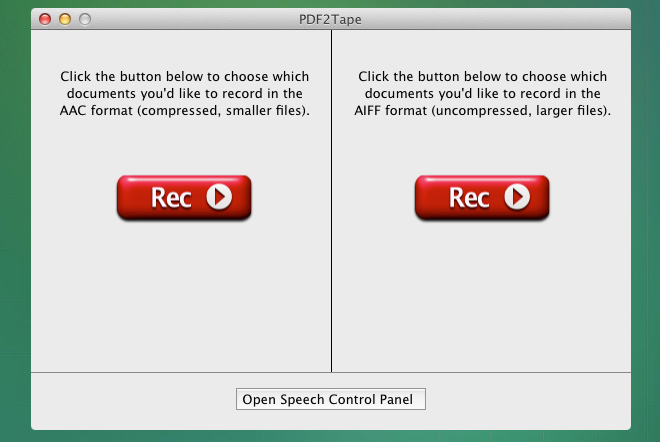 Select the PDF you want to convert and give the app time to generate the audio file. Click Ok when the app is finished to select a location for the output file to be saved. The audio file will be saved with the same name as the PDF.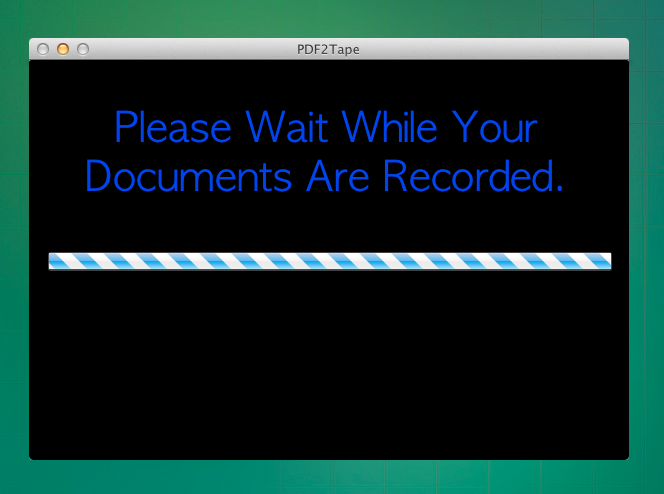 The app has a Open Speech Control Panel button that allows you to open and change the default Mac voice. As far as this app is concerned, you can change the system voice and the speed. The other settings will not effect the audio files generated by PDF2Tape.
Get PDF2Tape From Mac App Store