Pixa: Screenshot Capturing Tool With Picture Manager & Organizer [Mac]
Screenshot tools for Mac do more than just capture what's on your screen; Grrrabit takes screenshots and uploads them online for you, while SnapNDrag is one of the few tools that lets you take a time delayed screenshot of your entire screen. Pixa is a free Mac app that not only captures screenshots, but also builds a library of them. It is equipped with a picture manager that can help tag images and filter them by color. The app has an excellent interface, and lets you easily browse images on your Mac. You can create folders and projects to keep your images organized, and quickly export them in JPG and PNG formats.
The app comes with a simple tutorial that you can browse through. When viewing images in a folder, you can switch to the next one using the left/right arrow keys. The app's interface is divided into two parts; the left panel lists the folders and projects that have been added, while the right one shows image thumbnails, previews images and shows their info.
To add tags to an image, click the tag button at the top of the left panel, select an image and enter a tag for it. To export an image, click the upward pointing arrow button just below the image viewer and select an export format. Use the plus sign at the bottom of the left panel to add new folders or projects and add images to them.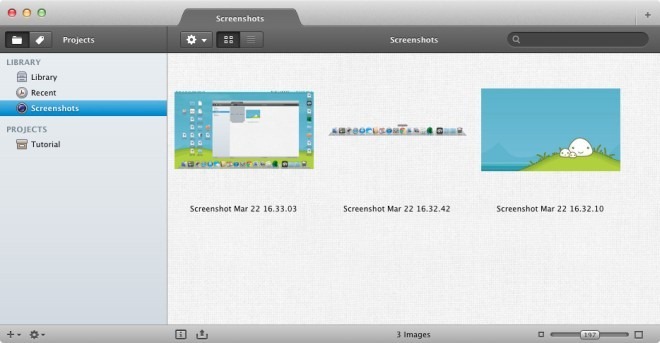 To capture a screenshot, click the app's icon in the menu bar and select whether you want to capture a window, the entire screen or just an area. You can use the app's keyboard shortcuts to capture the screenshots. They are further editable in the app's preferences.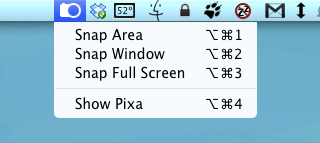 To edit the shortcuts, go to the app's preferences. From the General tab, you can hide the app's icon from the menu bar and select the app's behavior when a screenshot is captured. The Hotkey tab lets you record your own keys for bringing the app to front and for capturing screenshots. The Advanced tab lets you import folders on your hard drive and organize them.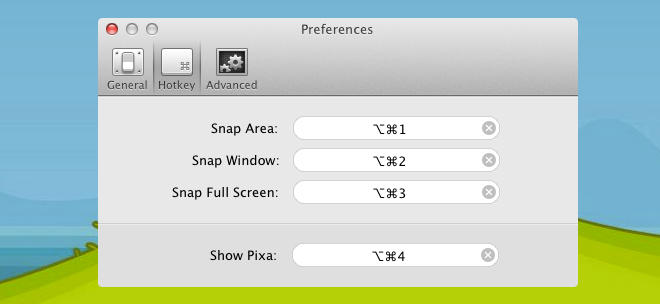 Pixa's interface is very appealing and it functions seamlessly. If you often find it difficult to manage screenshots or images in general, this app offers a reasonable solution. It is free while in Beta.