Quick Well Free: Note Taking App Lets You Create Folders [Mac]
Note taking apps focus mainly on creating stand alone notes. The majority of such apps support text content only, and very few will have any advanced text editing options. Quick Well Free is a free Mac app whose purpose is taking notes at the core, but lets you add images to them. The notes can be stamped with any date and time, and you may even add comments. Notes are grouped into folders, which makes it easier to keep them organized. While the app does not support any advanced text editing options, it does support adding images, and while some might argue the importance of using styled text in notes, it is actually more useful to be able to add images.
There are no folders added by default in the app. To add a folder, go to File > New > New Quick Well Free Document and a new folder will be added. Click the cog wheel button on the toolbar and select New Text Record to add your first note. Enter a note title, select a date and time for it and select either an author, speaker, developer, client etc, from the dropdown that reads Author by default. Type in your note in the area below and drag & drop images to add them to a note. Additionally, you can import text from files by clicking the Import button.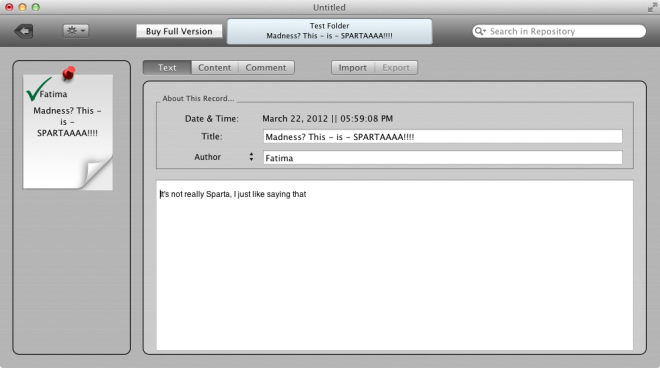 You will need to save a folder the first time you add a note to it, and then add as many as you like without needing to save it again. Notes in a folder are shown as thumbnails, along with title and author's name.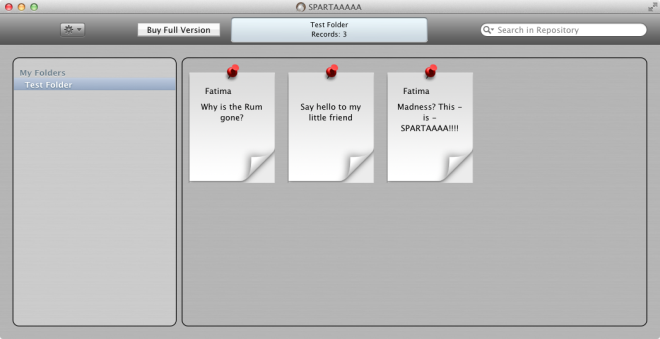 By default, the app neither checks your spelling or grammar, nor does it offer any autocorrect suggestions. To enable both, go to the app's preferences and check the relevant options from the Options tab.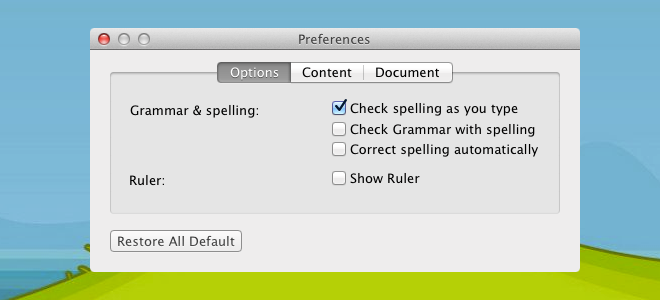 To change the background color and opacity of the app, go to View>View Options and modify the background and highlight color in the window that pops open.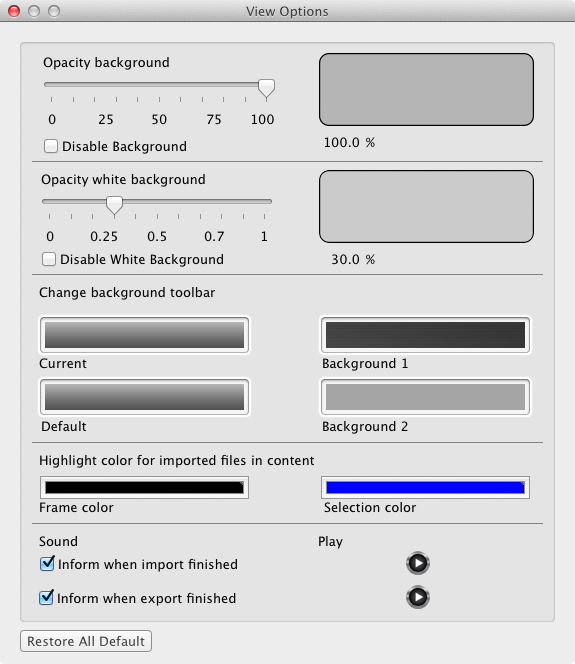 As far as organizing your notes goes, this app can manage it well. The pro version of Quick Well lets you export your notes and email them to friends, and is worth $6.99 in the Mac App Store.
Get Quick Well Free From mac App Store