Quickly Open Mac Terminal Window To Current Folder Using Click2Shell
Click2Shell is a small application that lets you quickly open the folder in Terminal without using any special scripts for that matter. The application was originally written to save users the frustration they go through while opening multiple Finder windows in Mac Terminal for performing different tasks. Since the inception stages, Click2Shell has come a long way and the latest version – 1.2 is no longer dependent on BASH. It now supports tcsh(Tenex C Shell), tclsh (TCL Shell) and numerous other shells. Furthermore, it is also compatible with Mac Terminal emulators, including iTerm, iTerm2 and xTerm.
After downloading the application, either open Applications folder from Finder or from system Dock, now open Finder window and drag Go2Shell app icon to toolbar of Finder window, as shown in the screenshot below.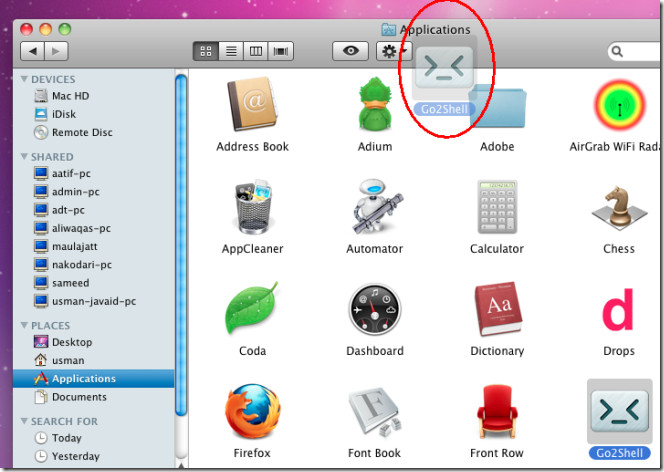 Once added, all you have to do is to open the folder in Finder for which you want to open a Terminal window. Now, just click newly added Go2Shell icon in toolbar to open folder in Mac Terminal.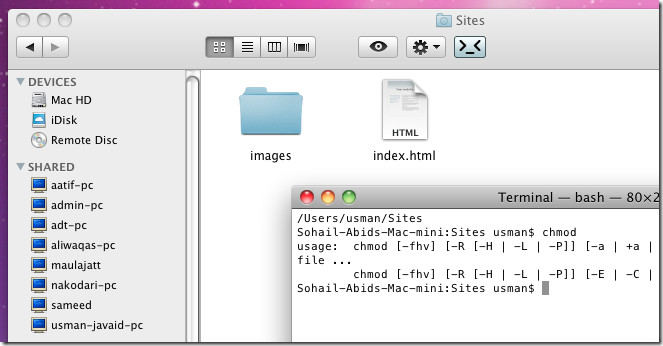 Go2Shell also offers a configuration console and lets you run commands from newly developed command box. It runs on Mac 10.6.6 or later.