How to record GIF screencasts on macOS
macOS can record screencasts out of the box but screencasts aren't always in movie formats, not anymore. A lot of people prefer GIFs since they make for smaller files and are more suitable for sharing on social media platforms. If you want to record GIF screencasts on macOS, you can use a free app called GIF Brewery. Not only is it a great app for recording GIF screencasts, it also comes with an excellent editor that allows you to add text to a GIF, and edit a GIF frame-by-frame.
Need to record GIF screencasts on Windows 10? Try ScreentoGIF. It's a personal favorite of mine when I need to record a GIF screencast on Windows 10.
Record GIF screencasts
Download GIF Brewery from the Mac App Store. Run the app and it will ask you what you want to record. Select the 'Record Screen' option.
A square video frame will open with fields for changing the area that the app will record. Enter new width and height dimensions or, if you want to record the full screen, click the gears button next to these fields. Click the full-screen button and then click Record to start recording.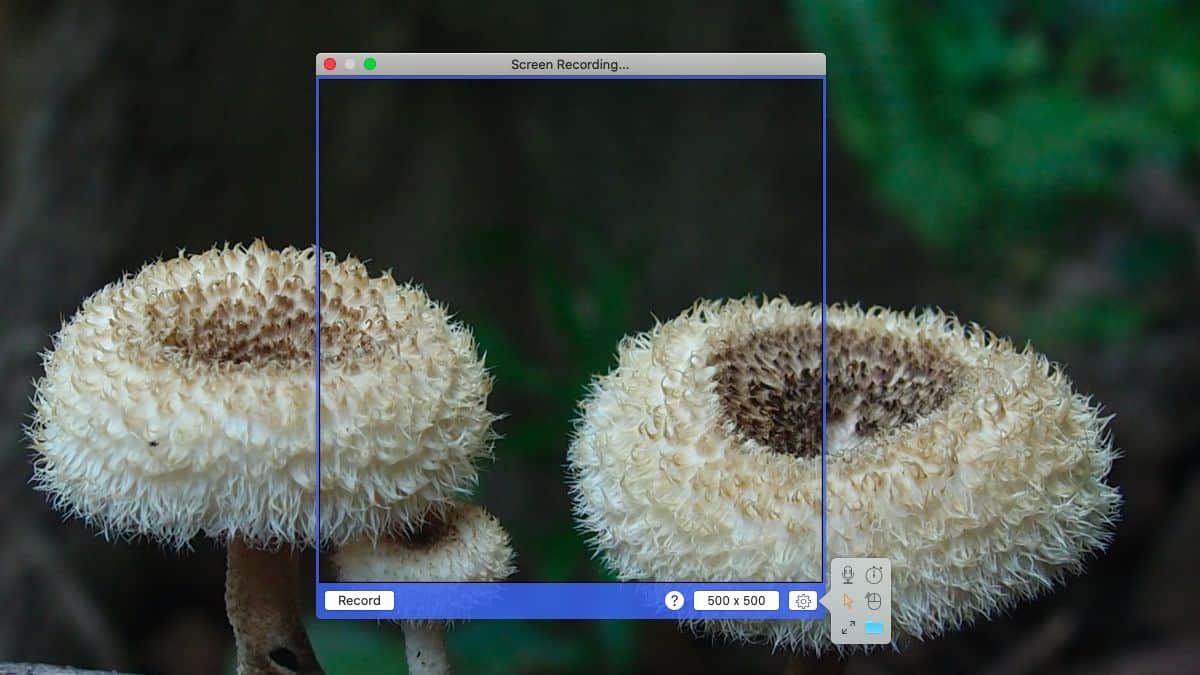 The app will go to the menu bar and its icon will turn red to indicate a recording is in progress. To stop a recording, click this icon and select the stop recording option from the menu.
The recorded GIF opens in the editor and you can use the many tools present in it to edit it. You can add overlays, text, stickers, crop the screencast, resize it, and remove and copy/paste frames. Once you're done, click the 'Create' button at the bottom right to save it. If you're not ready to save the screencast as a GIF but don't want to lose the work you've already done, go to File>Save and save it as a GIF Brewery file. This is basically a project file that you can open in the app again and pick up editing where you left it off.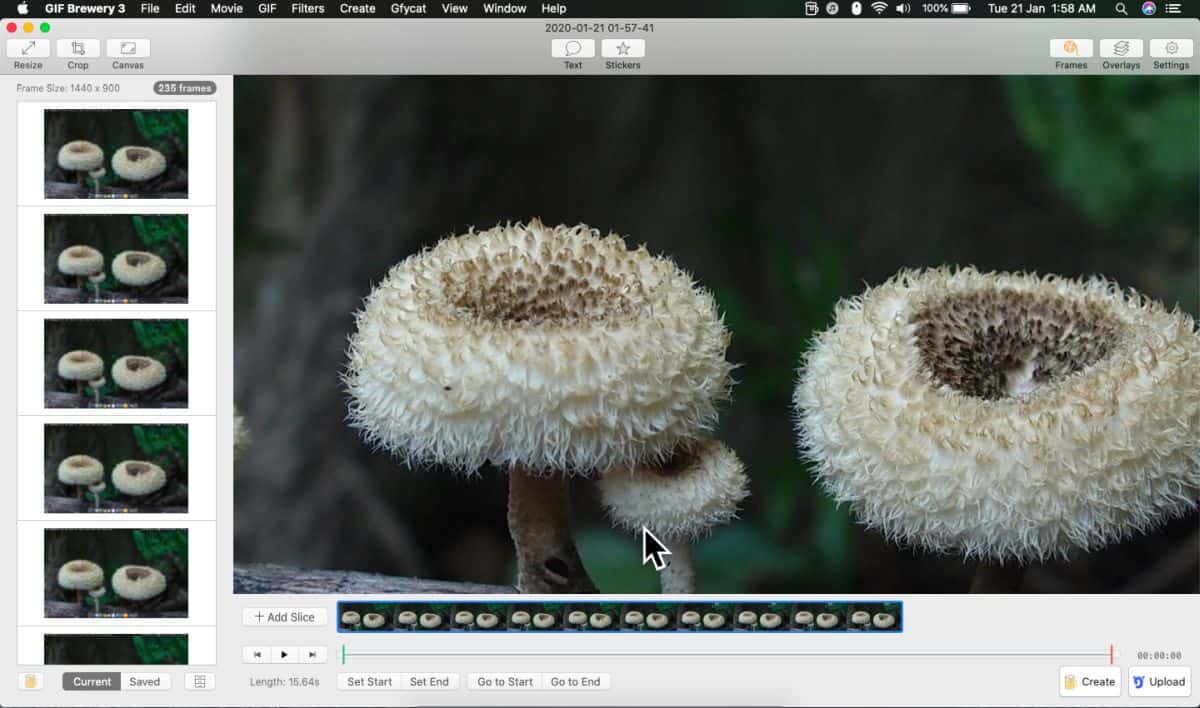 GIFs are not going to match the quality of a Mac display. You will definitely see a difference in the quality of the GIF screencast and a screencast that you've recorded with the native tool. That said, the GIF is still in excellent quality and can be used for professional projects.
The app allows you to include or exclude the mouse cursor from the GIF, and you can also choose to show/hide mouse clicks.