Reeder Bids Google Reader Farewell, Mac & iPad Apps Go Free
Although Google Reader still has a few months of life left in it, a mass exodus has already begun. People are switching to alternatives of the service, and have started discovering that the world won't end on the 1st of July. If you are on iOS, apps like Rockmelt offer options that are certainly better than Reader itself in many ways, and it is nice to see that there are other conventional Reader alternatives available as well. Reeder is one of the most popular Google Reader clients available on iOS and Mac. Since it has, up till now, relied on Google Reader to function, its users feared the worst, and assumed that it will stop working as soon as Reader goes down. Fortunately, the Reeder team has refused to throw in the towel, and the service is expected to become independent of Google Reader before July 1. Not only that, the Mac and iPad clients of Reeder are now available for free!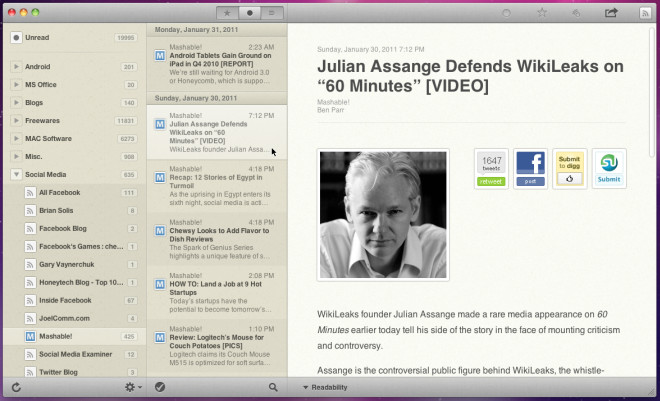 We already praised Reeder's Mac client in a past review, and the iPad app is pretty decent as well. Sure, it doesn't have all the features that are available in the Mac (or even the iPhone) variant of Reeder, but the simplicity of the app echoes the simplistic design of Google Reader itself. To get started and import all your feeds (along with starred items), just sign in to your Google account from the Reeder welcome screen. The app does all the work by itself, and you won't have to go through any additional steps (as is the case with Rockmelt).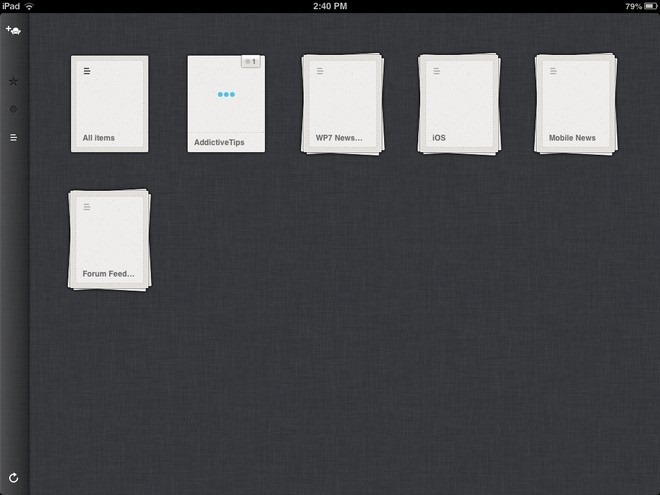 The main page of the iPad app shows all the categories you might have created in your Reader account. Other options let you filter unread items, stories from a particular category or articles from a website of your choice. To view the starred items, hit the star icon located in the app's side bar.
When reading a story on Reeder, you can mark it as unread, add it to the list of starred items or make use of the app's integration with Readability by hitting the sofa icon. To add an article to your reading list, you have to sign in to your Readability account beforehand.
Reeder offers some great sharing options for the stories you view in it. The app supports Instapaper, Pintrest, Pocket, Twitter, Evernote, Facebook and many others. You can also choose to view an article in Safari, or copy its link for use elsewhere.
Some users might be a bit skeptical about Reeder, since presently, its Mac and iPad versions rely solely on Google Reader, but the app's developer has assured users that Reeder will soon turn to local RSS caching and services like Feedbin to prepare for Reader's shutdown.
In case you have any doubts, just take a look at Reeder's iPhone app, which already supports RSS services other than Google Reader. Until the Mac and iPad versions get updated though, you can grab them without spending anything, since both apps have gone free for the duration.