Remove Duplicates From "Open With" Option In Right-Click Context Menu [OS X]
Contrary to beliefs held by most Mac enthusiasts, Macs are not the infallible powerhouses, though nowhere near as fallible as the Monkey Wrench that are Windows's Bugs. Fortunately, the underlying UNIX architecture allows you to reinforce your Mac however you want to, as evidenced by another UNIX incarnation, Ubuntu. There was a problem with OS X 10.7 and 10.8 that allowed duplicate entries on a Mac's "Open With" menu – accessible with a right-click/ ctrl + click – that has made its way into Mavericks (10.9). It does not sound like a pressing concern, we admit, but it does fall under the category of items that can create problems at the wrong time. Let us take a look at how to address this issue.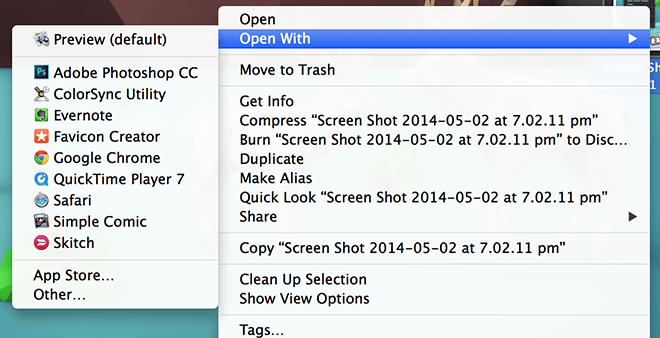 This solution, as many others, comes at the hands of Terminal, which by now, should be given superhero status.
Open the Terminal and type in the following:
: /System/Library/Frameworks/CoreServices.framework/Versions/A/Frameworks/LaunchServices.framework/Versions/A/Support/lsregister -kill -r -domain local -domain system -domain user
Once the process completes, you need to restart Finder, there are two ways of doing this, you can do so using the Terminal again.
killall Finder
OR
⌥ (alt option) + right-click/ ⌥ + ctrl + click on the Finder Icon in your Dock (default location) and press "Relaunch", that'll do it too.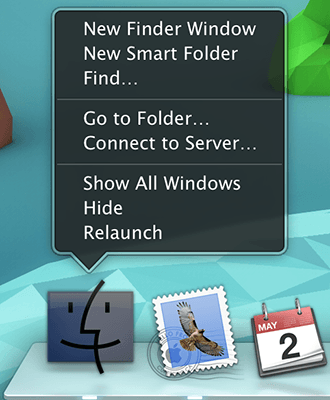 This will eliminate any duplication in your "Open With" menu and that should solve that problem. For people who are not comfortable using the Terminal (you should give it a chance), there is a small AppleScript that automatically performs the above functions with a single click.
There are tons of customizations and improvements that are made possible through the Terminal only, custom scripts allow us to turn these seemingly complex problems into simple ones. We will be covering Custom Scripts very soon and all that can be made possible through them.
Download the one-click solution from here