ScreenRecord Is Feature-Rich Screencast Recording Tool For Mac OS X
Mac OS X Quicktime includes a screencast recording feature which lacks two much needed options; set video FPS and screen size. ScreenRecord is a screencast recording tool for Mac OS X 10.7 which comes packed with numerous screencast recording and screen size related options. The application lets user set video FPS, screen size, compression, and video snapping modes prior to recording specified screen area. Moreover, you can create different screen recording setting presets through built-in action keys option, which map functions keys with user-specified screencast recording settings.
For instance, you can map function key F2 to quickly start recording in fullscreen mode with mouse cursor and on-screen date and time stamp options enabled, map F3 function key with video screen recording in only specified area with pre-defined position and mouse cursor visibility, and focus settings, and so on.
On the main interface, you have options to set Width and Height to screen area to be captured, show/hide current date and time stamp, include mouse cursor, record audio. By default, the camera focus mode is set to Fixed but you can replace it with Smooth Pan, Scroll, or Auto Pan.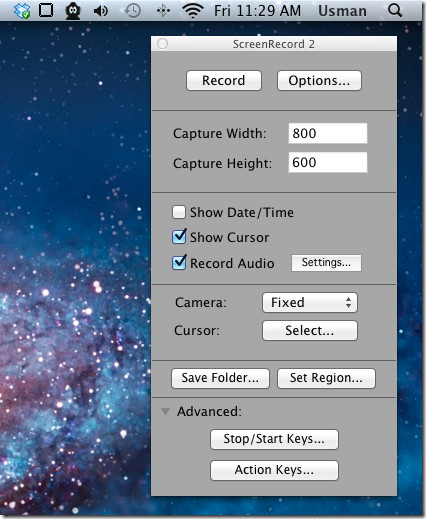 Once settings are configured, set the output folder. Click Set Region to specify the area which is to be captured.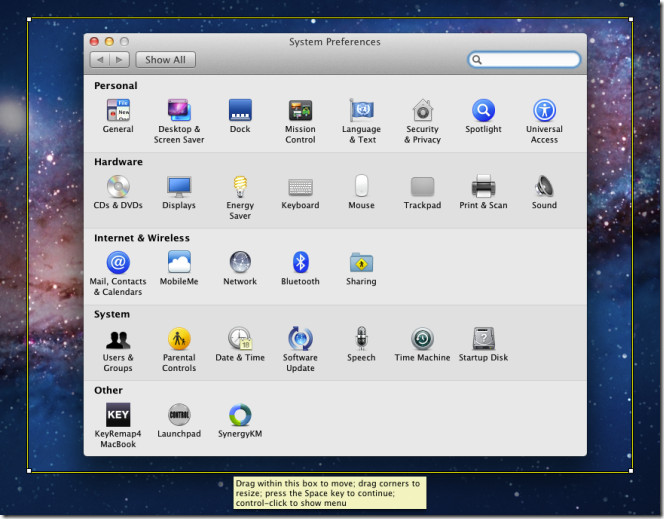 Before you start recording screencast in defined area, click Options to set video FPS, compression, quality, and  width and height for force video fit to custom size option.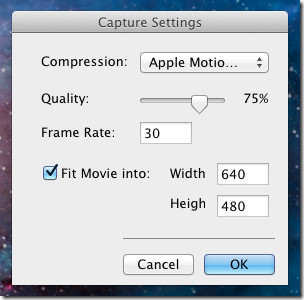 You can assign hotkey combination to video start and stop functions from Stop/Start Keys. The Action Keys window includes all function keys, from F1 to F12, allowing you to map custom video recording settings with keys.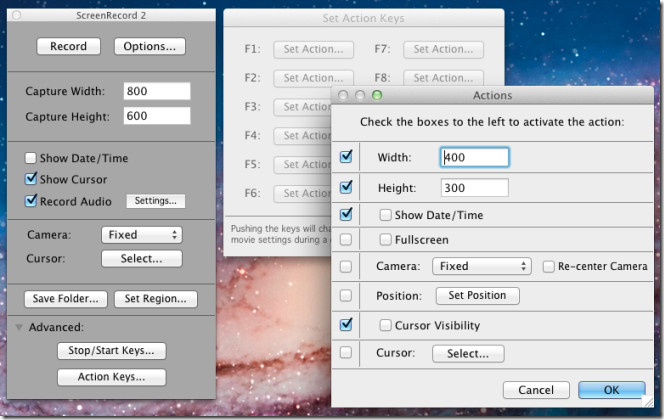 ScreenRecord free version puts watermark image on videos. To remove this watermark, you need to buy paid version which costs, $14.95. It works on Mac OS X Snow Leopard and Lion.