Use Pastor To Securely Manage Your Logins & Passwords
If you've ever lost your username and password or a screen name for some website, you know how bad it makes you feel! Pastor is an encrypted & password protected tool for storing passwords, serial keys, data files, and web logins,
It is very common for a user to have several online accounts consisting of email, blogs, social media sites, screen names, etc and to use same password for all those different accounts as it is much easier to remember a single password. It is nevertheless not a good idea!
If you can't remember your passwords or having difficulty managing your accounts; you need a password manager like Pastor. It is small, quick and easy to use. It allows you to add unlimited number of usernames/passwords, web logins & serial numbers for storing without having to worry about safety matters since the file you added is RC-4 encrypted and password protected which means you only have to remember one password.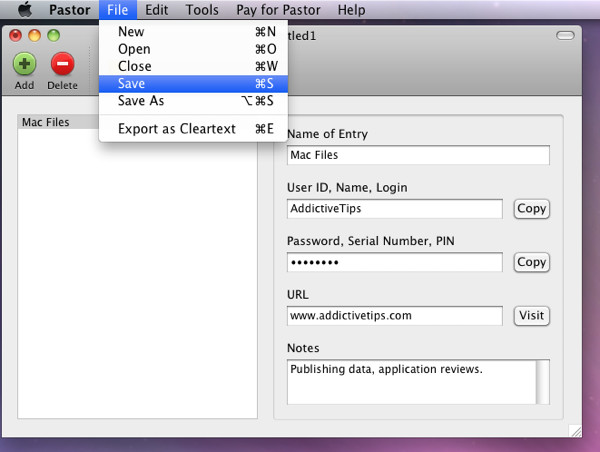 You can store the URL of a website along with the username and password. This tools comes with a built-in password generator in case you can't think of a secure password yourself.
Latest 1.8.1 version comes with extended password generation utility and "find as you type" features.
Requires Mac OS X 10.2 or later.