How to set accent colors on macOS Mojave
Mojave has a neat little feature called accent colors. This gives users some control over the color that selected, highlighted, or actionable items throughout the OS are shown in. For example, if you go through a menu in macOS, the item you position the cursor over will be in your accent color. If you see a confirmation box, the default option will be in your accent color. Before, it used to be just blue but you can set different accent colors on macOS Mojave with some limitations.
Set accent colors
Open System Preferences and go to the General tab. You will see an Accent Colour field with eight colors to choose from. Select any of these to set the accent color on macOS. These eight colors are your only choice for now.
When you set accent colors on macOS, you will notice that the Highlight colour field also changes to match the color you've set. You can change the highlight color independently if you want. It doesn't have to be tied down to the accent color and you can set any color as the highlight color. You aren't limited to just eight. The highlight color is the color used to highlight certain fields e.g., in the screenshot below, the highlight color has been applied around the search bar.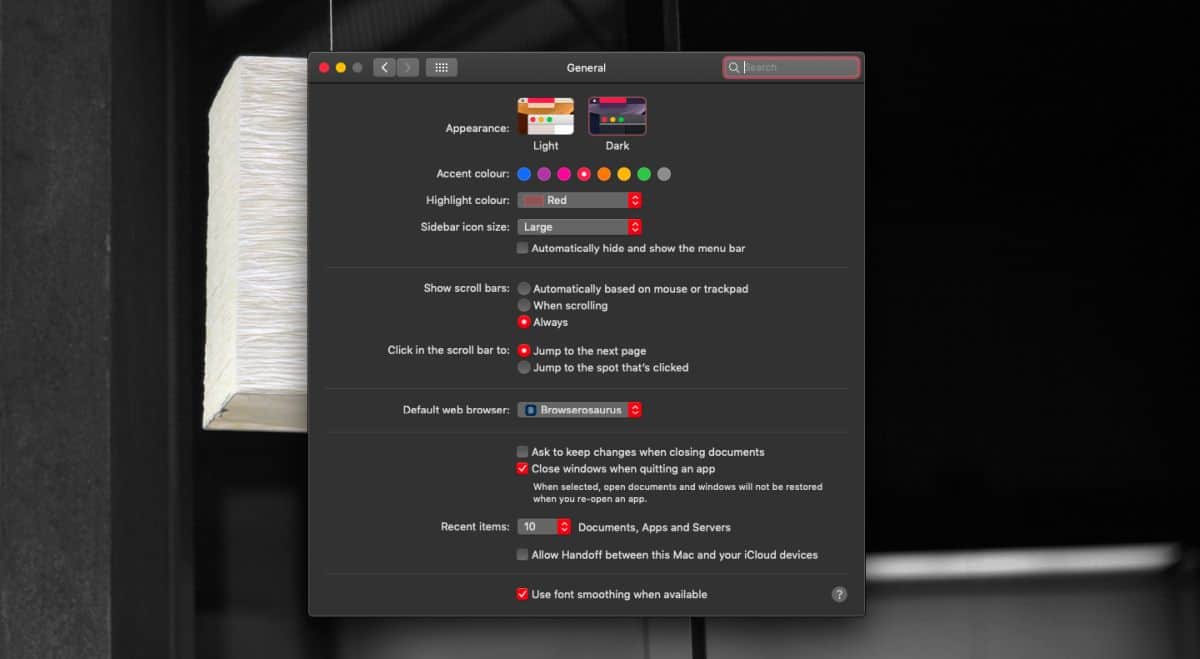 Making it look good
With just eight colors to choose from, it might be a bit difficult to select an accent color that looks good on your desktop. One simple rule you can follow is to choose the color that is closest to the most abundant or the most scarce color on your desktop background. Normally, using the color that is scarce will look reasonably good.
If you're willing to make more of an effort, I personally find that wallpapers that are mostly black, white, and grey, and have one stand out color look great on Mojave. The one standout color can be used as the accent color. In the screenshot below, there's only a bit of red in my wallpaper but it looks good on its own and the red accent color looks great with it even though it's much sharper than the one in the wallpaper.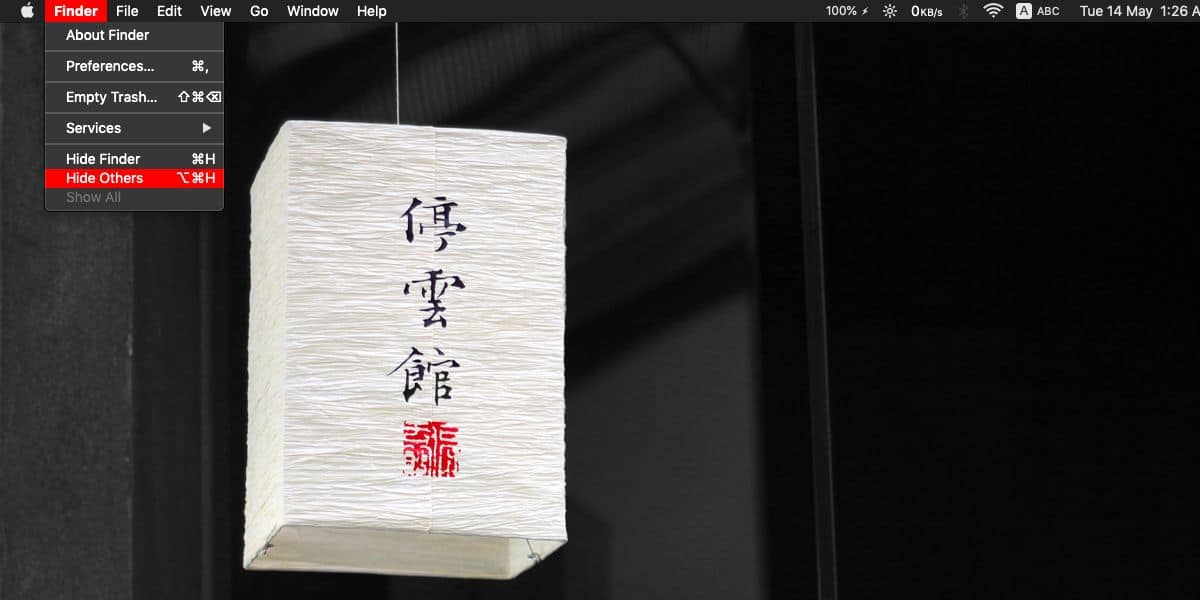 While Apple might think it's doing users a favor by limiting the accent colors to just eight, it's actually harder to find a good wallpaper to go with it.
In stark contrast, Windows 10 lets you set accent colors freely but the execution of how those colors apply tend to make for a not-so-good-looking desktop. The title bars for windows never match the tiles on the Start Menu. There's plenty of room for improvement with them. With Mojave, users only need a richer, or more free color selection.