StorageStatus Monitors All Physical Storage Devices Connected To Your Mac [Paid]
Those of us working with terabytes of storage at a time, understand how imperative it is to keep an eye on all the working hard drives. There are apps that can keep you updated, from simple information like folder details, to complex performance monitoring, to entire apps like hddb that manage hard drive databases. In that vein, we are going to take a look at the StorageStatus app for Mac OS worth $2.99 in the Mac App Store, that is as informative as it is extremely tiny. Here's what we think of it.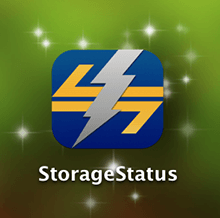 StorageStatus is a solution that will appeal to a select few, it will be a lifesaver for those few, but for others it might not be of great use. It monitors your hard disk's activity in real-time and lets you understand the state your drive is in at the time. People working on large files using multiple storages already know the advantage of keeping an eye on a hard drive at runtime. The app automatically notifies you when a drive becomes inactive, that way you can tell if your tasks are still working or not.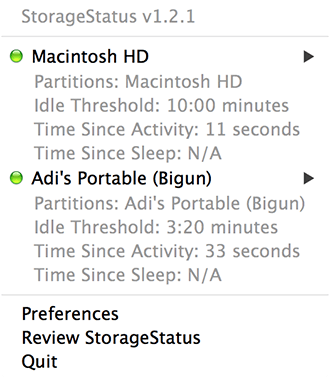 The app runs quietly in your menu bar ready to give you information at a click. It will tell you about your storage volume, each color indicates the number of connected drives. You can adjust the visual style from preferences. It will tell you the title and particulars of each partition. If any drive goes idle it tells you via notification center. This applies mostly to external drives more than internal drives.
The app is imperative for people who need to monitor their drives in real-time. Though it wasn't able to pick up my camera's SD-Card (counts as storage), it was able to keep me updated on my external drive. Which, while I left it idle, notified me as soon as it went off, that way, I knew that my accessed app went offline.
Download StorageStatus for Mac [$2.99]