Streaming Video Download Software [Mac/Windows/Linux]
Streaming videos are they next big thing, or rather, have now become the current big thing over the internet. Unfortunately, most video websites do not allow a user to download these videos but rather just watch them online. While many downloader software are out there, none provide a coverage and conversion options as much as xVideoServiceTheif (a.k.a xVST). Buckle in as we take you for a ride with this wonderful tool.
The main advantage of xVST is the number of streaming video websites that it supports, which is currently over 77 and increasing. These include all the popular ones like YouTube, Blip, Bebo, MySpace Video, ClipJunkie, GameSpot, Metacafe, and a few adult websites as well.
The main interface is very easy to understand and use. A download pane with download controls, option to add and delete videos is shown, along with a more options button which gives access to the program's preferences.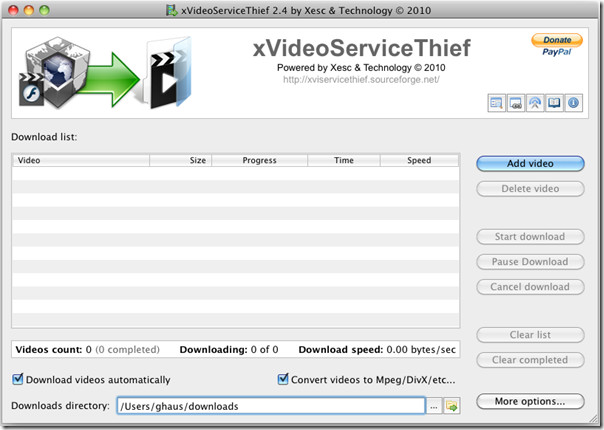 When you download any video with xVST, the software automatically converts it as per your specified settings, which can be altered through the program's preferences. It allows scheduled downloading as well.
With the main window of xVST active, pressing Command + F will bring up the Search Video box where you can just type the keywords you're looking for, and the software will comb its websites database for matches. You can have a custom search here as well. However, be advised here that since it covers adult websites as well, you need to be careful with the keywords you input.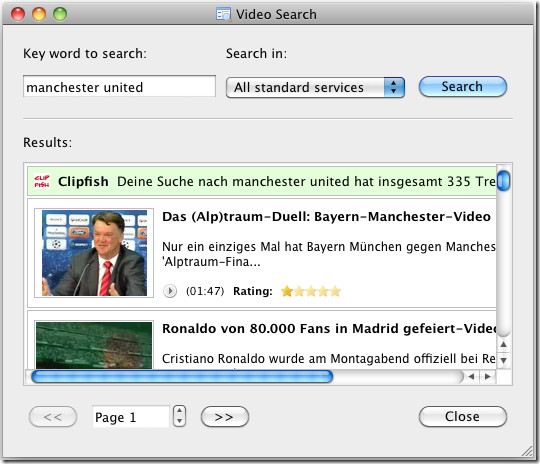 Finally, if you find any video that you like, download button is present on the lower right of each search result. Furthermore, you can use the Add Video button on the main interface to add video URLs for downloading. Downloads are saved by default in the current user's downloads folder, but you can specify some other location as well.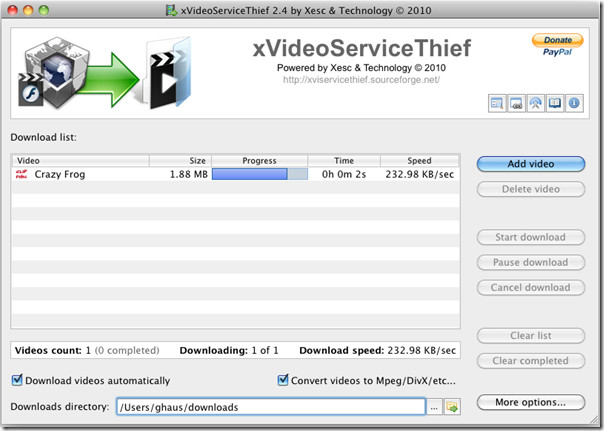 xVST is available for Windows, Mac, and Linux. We tested it on Mac OS X Snow Leopard.