Switch Between Mac Windows & Get Live Preview With WindowCommander [Giveaway]
In Mac, you can easily flip through multiple active/minimized windows using command-tab hotkey but when you've opened 30 windows, it not only becomes difficult to pick up the required item from dock but also to cycle through the active applications. Mac OS X 10.7 features Mission Control to let users view all virtual desktops and move opened windows to any desktop they want. Sadly, when it comes to switching between all active and minimized windows, Mission Control doesn't come handy as it displays only those which are opened on the screen.
Note: WindowCommander is a paid application, which costs $1.99. We are giving away 10 licenses to lucky readers. More information is provided at the end of this review.
WindowCommander is an intuitive application for Mac which provides simple yet effective solution to make navigating through application windows a breeze. The application has been specifically developed to provide users with relatively easy way of flipping through active applications, compared to Mac native command-tab feature. Not only does it allow you to switch applications but also shows live preview of windows being in focus.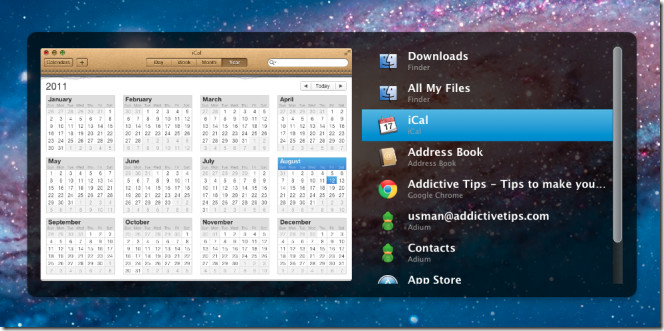 Apart from awesome translucent user interface, it provides a handful of customizations as well, such as, panel size, enable/disable Round Corners, and importantly default hotkey combination command-tab to launch application switching panel. When you launch the application, it sits in system menu bar allowing you to quickly edit preferences.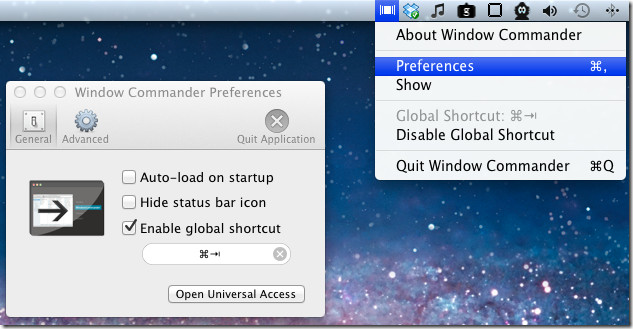 It attempts to replace Global Shortcut which is, by default, assigned to Mac native application switcher. When you use command+tab hotkey combination, you will see WindowsCommander application switching panel instead of Mac command-tab UI. On hitting Tab key while holding command key, it will cycle through all the active applications and show live preview of one in focus.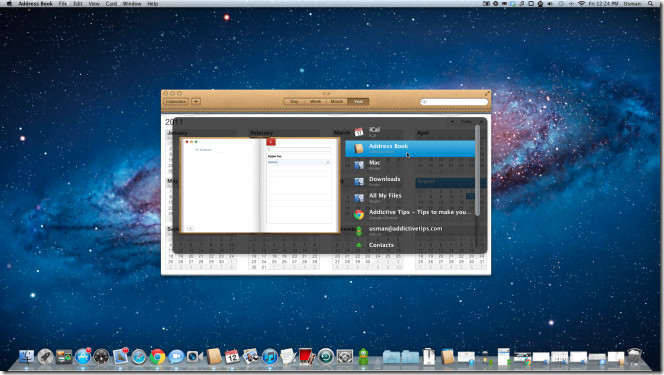 The Advanced tab accessible from Preferences allows you to show/hide panel when you release hotkey, enable/disable show live preview option, and disable Round corners, and change its panel size.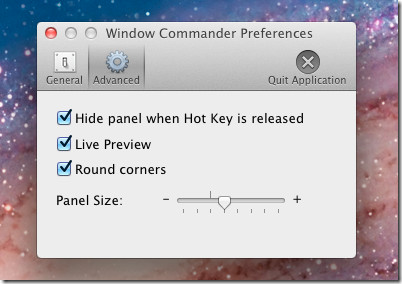 WindowCommander certainly offers best replacement of command-tab application switching UI. While you can tailor its options to meet your needs, the live preview feature lets you view current application's window view without having to restore it from dock. WindowsCommander works on Mac 10.6.6 or later.
Get WindowCommander from App Store
Giveaway
Want a license? This giveaway will only last for 24 hours. Participation is simple; you need to either follow us at @addtips and tweet the giveway (also leave the link of the tweet in the comments box below), or leave a comment on our Facebook page telling us why you need this app. We will pick up 10 winners randomly!