Tab for Google+ Brings Google Plus To Mac Menu Bar
If you find it tiring to open Google+ web UI every time just to check updates, latest comments, circle additions, hangouts, etc, Tab For Google+ brings all the Google Plus Web UI elements to Mac desktop while taking relatively small space on screen. Similar to previously featured Facebox and Mail Tab, Tab for Google+ resides in Mac menu bar. The application imitates the interface design of Google+ mobile version in order keep the application compact and super responsive. The main screen shows all the important links for your Google+ account, such as, Stream, Circles, Photos, Notifications, etc.
When you launch the application, it will sit in menu bar. You need to enter Google+ account login details to begin. When done, it will show the most recent posts from people in your circle. The Stream window lets you navigate to check-ins, editor to update your status, and Google+ Home screen.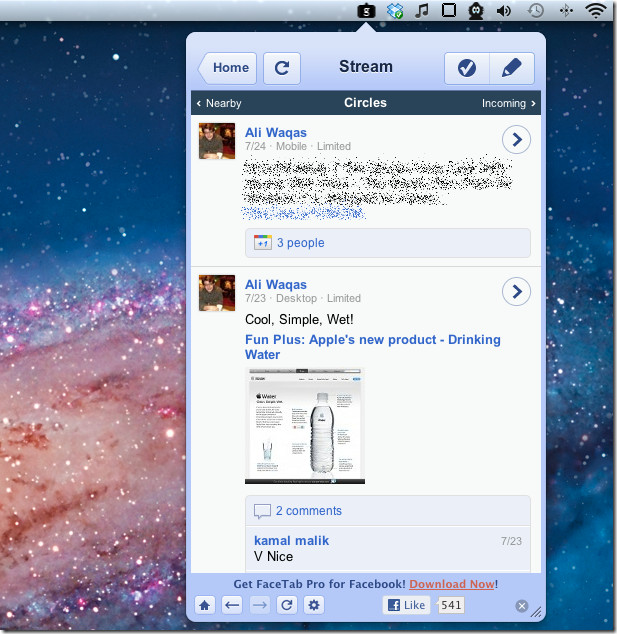 The Home screen contains links to stream, notifications, user's profile window, circles, etc. You can also use navigation controls present at the bottom of menulet to jump between different Google+ windows.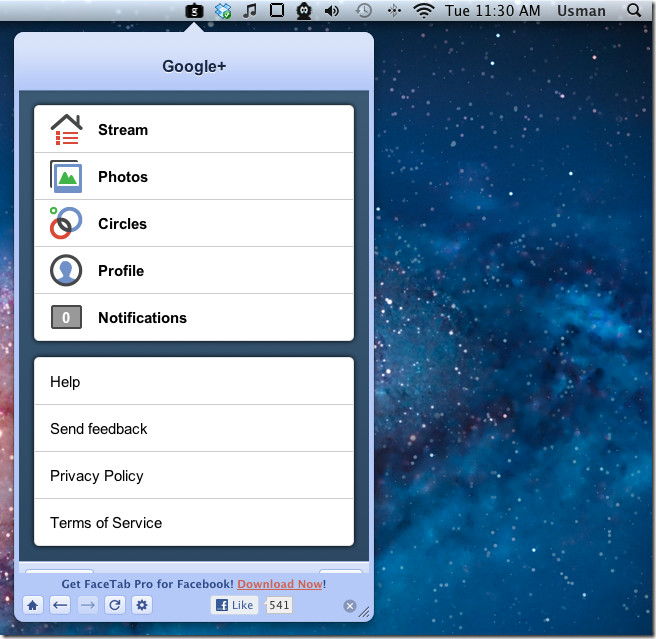 The Setting button present next to refresh lets you access Tab for Google+ Preferences. Here, you can disable start at login and enable/disable hotkey combination for launching Tab for Google+ window from menu bar.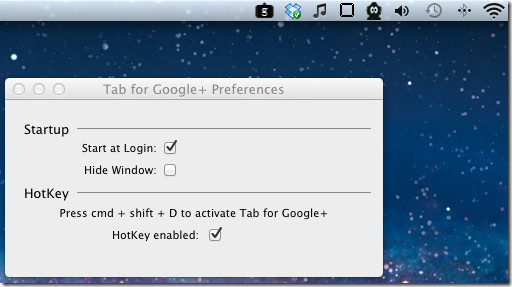 Tab For Google+ works on Mac OX X 10.6.6 or higher.
Get Tab for Google+ from App Store