Task Coach Is A Basic Task Manager & Progress Tracker For Mac
Although the native calendar app in Mac is a reasonable task manager in itself, but it certainly leaves one wondering if there is any better way of organizing your to-do list. While the app is feature rich, it wouldn't be right to assume it's a one-size-fits-all deal. For those who could do with something different, there is Task Coach, a free Mac app that allows you to add tasks, subtasks, track progress, categorize tasks, attach files and manage budgets where required. The app seems small scale, but has just about every basic task management feature that you can think of. Read on to find out more.
Once installed, launch the app and start adding tasks. The app window has a whole line of control buttons on the top. Click the New Task  button and type in a name and description for the task. To add a subtask, select the parent task and click the add subtask button.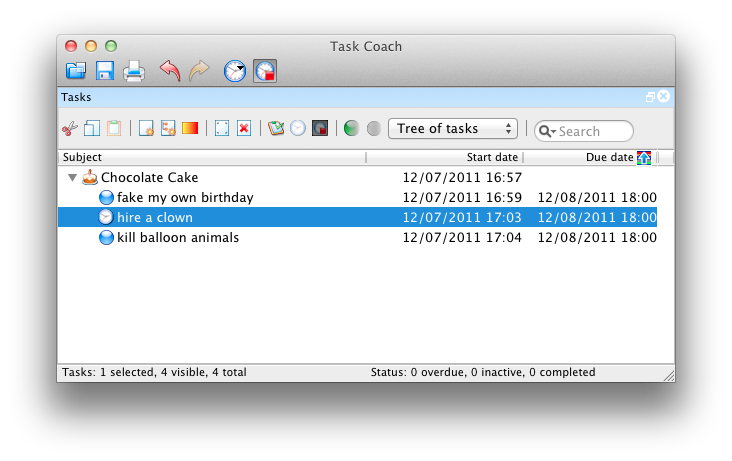 When adding a task or subtask, you can add due dates, track progress, add attachments and customize the appearance of the task from the multiple tabs at the top of the add task window. Due dates and completion dates are added in the Dates tab, while interdependencies can be set in the Prerequisites tab. Task categorization can be handled in the Categories tab, and text/background color may be changed for a task or subtask in the Appearance tab.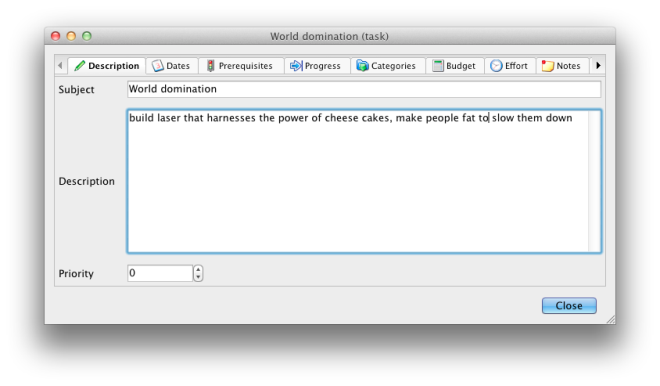 To start tracking a task, select it at the home screen and click the Clock icon. Selecting a task and clicking the clipboard marks a task as complete. Additional tasks can be added on a blank template, or by following the template of an existing task.
To add categories, go to the New menu and select New Category. To add a task directly to a category, go to the category view, right-click the category and select New task with selected categories…. The app offers several different ways of viewing all tasks that you've added. Go to the View menu and select how you would like to view your tasks.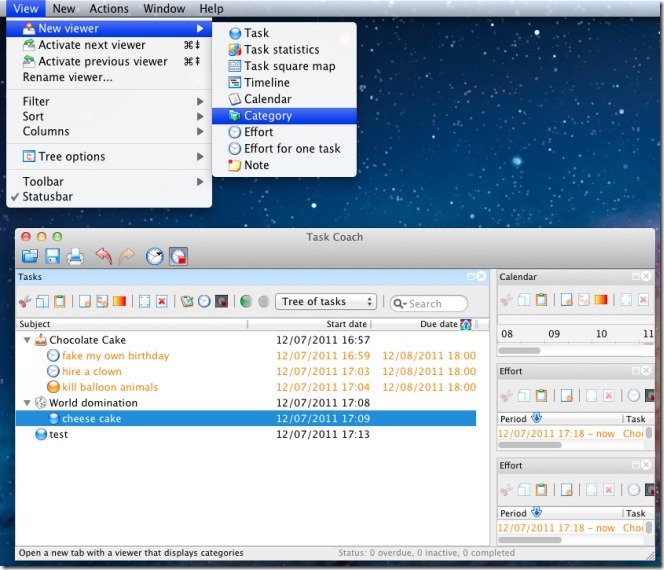 The different viewers are detachable from each other, much like tabs in a browser. You can have them all open in the same window, or in separate windows. The app is well-equipped, and a reasonably good way of managing tasks from your desktop. All tasks are saved on your local drive in TSK format.