View And Read Gmail Starred Emails From Mac Menu Bar
If you're a Gmail user, you may know that it provides a small feature namely starred to mark emails as important. Gmail enables you to view all the Starred emails from Select drop-down menu, but what if you want to read only the starred messages without having to manually select them? Starred is a Mac OS X menu bar application that lets you view only the starred Gmail emails. It keeps track of all Gmail starred messages, so you won't have to manually search marked emails from Gmail interface. All it requires is Gmail username and password to show the list of starred items. The application supports automatic synchronization of starred items with your Gmail account; it updates the list after every 5 minutes, but you can change the update time interval as per your liking.
Unlike other Gmail desktop apps which open Gmail interface in browser to read the emails, it provides a minimalistic viewer to read your starred email messages. Once the application is installed, it sits in menu bar. To begin, sign in with Gmail account credentials.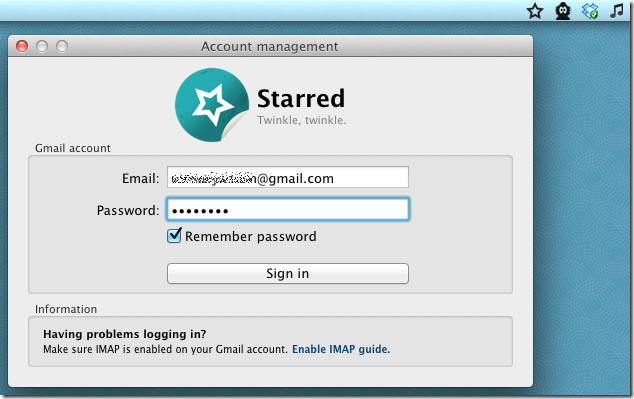 Once logged in, it starts retrieving all the starred items from Gmail account. It displays total number of starred items alongside menu bar icon. Clicking that icon shows all the starred email messages.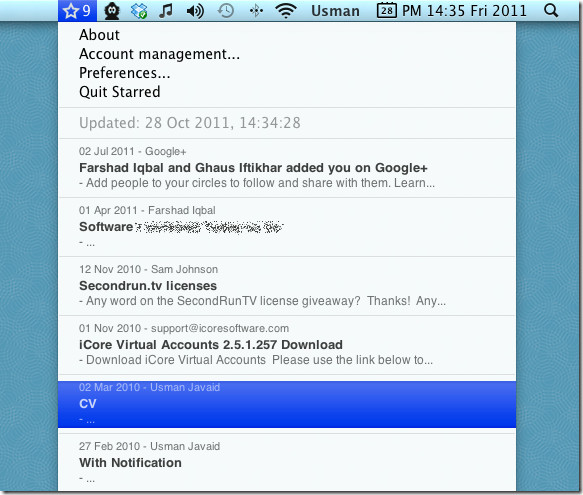 When you select an email from the list, it immediately opens it in its viewer. If it, for some reason, fails to download selected email, right-click inside the viewer and hit Reload to refresh the page.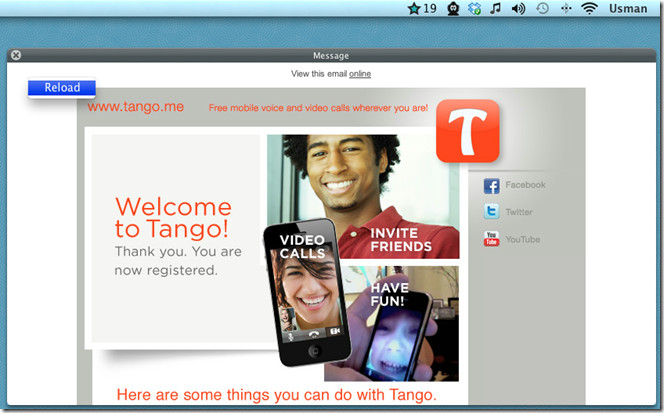 From Preference, you can change the refresh time interval, change menu bar Star color, and hide starred items count on menu bar.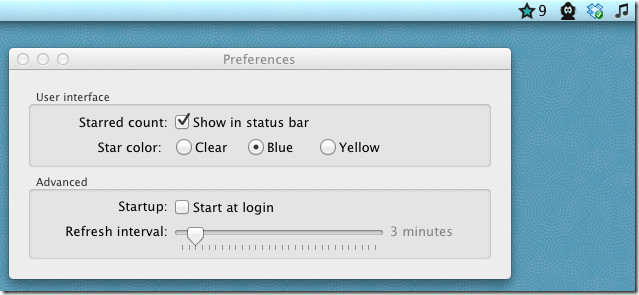 Starred works on Mac 10.6.6 and higher.
Get Starred from Mac App Store