VLC Is Better By Default – Best Skin For Mac OS X
VLC is the best cross-platform media player, period. Even though it includes great features, Mac users don't like the default skin. User Damien created a fully Snow Leopard compatible skin for VLC media player from ground up. He named it VLC Is Better By Default(long name, eh?).
It has both an eye-candy interface and integrates better with both Mac OS X Leopard and Snow Leopard. Have a look at it's skin in the screenshot below: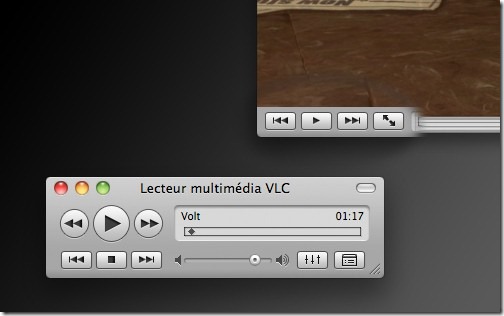 The buttons, interface, and practically everything is redesigned and fits far better now. Mac users who are long annoyed by the default skin of VLC can give this a shot. No doubt they will love it.
Download VLC Is Better By Default
It works with Mac OS X 10.4 and up. Enjoy!