We are reader supported and may earn a commission when you buy through links on our site.
Learn more
Urban Empire Kodi Add-on – How to Install and Use It
There are plenty of great all-in-one unofficial addons on the market for Kodi. Some offer a huge range of high-quality content. Others are less good. But one thing that unifies just about all of them is that they are mainstream. They offer almost exclusively popular content. This is understandable. They want to attract the largest possible audience to their addon.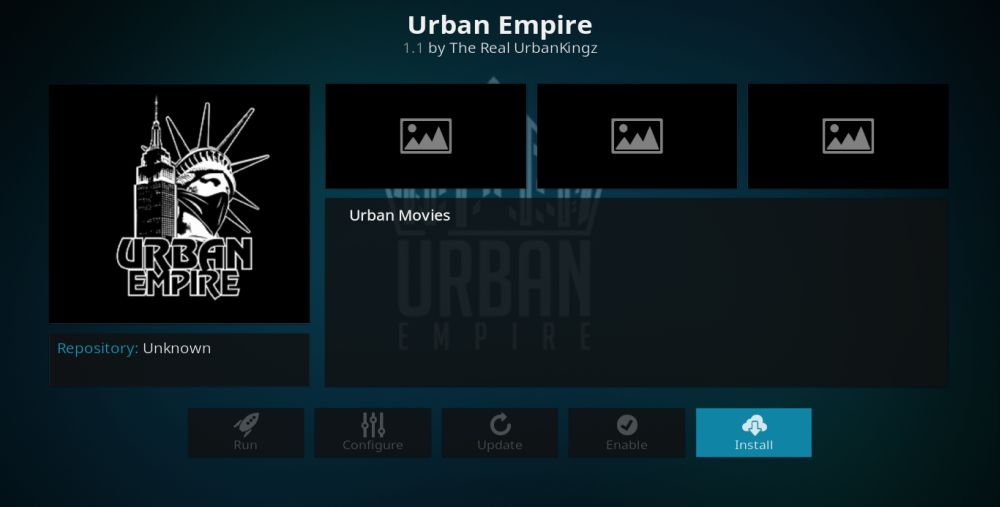 But it overlooks the sizable minority of people who have no big interest in mainstream popular culture. They are looking for something a bit edgier and offbeat. Something which they can relate to. Which is where Urban Empire comes in. Because this addon offers a great selection of urban movies, TV shows, and music, which is undoubtedly targeting a particular demographic rather a more mainstream audience. In this article, we will tell you everything you need to know about the Urban Empire Kodi addon, including a step-by-step guide on how to download and install it.
Before you download Urban Empire – Install a VPN
All Kodi users, especially those using unofficial addons such as Urban Empire, are advised to use a VPN. This is because there can be legal repercussions from using such addons, despite Kodi itself being 100% legal. Unofficial addons are not regulated by Kodi and can sometimes allow users access to copyrighted content. Copyright holders have been clamping down on unofficial access on Kodi and some users have received legal notices or faced even stronger action. But a VPN offers some protection by encrypting all user's data and anonymising them, which makes it almost impossible to link them to their internet activity. It can be hard to choose the best VPN to use with Kodi, but these are the four main things to look out for:
Fast connection speeds – Streaming content through Kodi addons needs fast connections, but a VPN can slow these down, so always look for a VPN with the fastest possible connection speeds.
Strong encryption and privacy settings – To be safe on Kodi, users should always seek out a VPN with the strongest possible encryption and the watertight privacy provisions too.
No restrictions on data or traffic – Unofficial addons make use of different file types, including BitTorrent, but some VPNs have restrictions on these. Others have data limits, which are useful for streaming. Kodi users should avoid all providers with such restrictions.
Broad server availability – More servers means faster connections and more content you can unblock, so the more servers that are available on a VPN the better.
The Best VPN for Kodi – IPVanish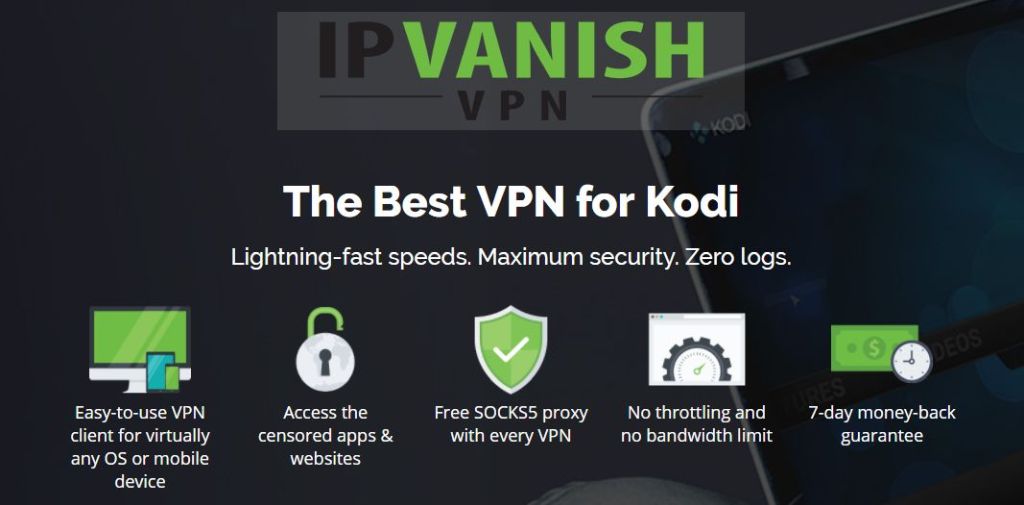 Using these four criteria as a guide, our recommendation for the best VPN for Kodi users is IPVanish. IPVanish offers the fast and consistent connection speeds that Kodi users need. They also have encryption as good as any other provider on the market and solid privacy provisions too. The IPVanish server network is a big one too, with more than 850 servers in 60 countries around the world. And there are no restrictions on either file types or data amounts either. IPVanish offers dedicated apps for just about every device you might want to use Kodi on, including the Amazon Fire TV Stick. All of which makes IPVanish the perfect VPN for Kodi users.
IPVanish offers a 7-day money back guarantee which means you have a week to test it risk-free. Please note that Addictive Tips readers can save a massive 60% here on the IPVanish annual plan, taking the monthly price down to only $4.87/mo.
How to install Urban Empire Kodi addon
The installation process for the Urban Explorer Kodi addon is pretty standard as unofficial Kodi addons go. The addon can be found and downloaded from the Spinz TV repository. To make it simple for even the most novice Kodi user to get up and running with Urban Empire, we have put together a simple 9-step guide for you to follow.
Open Kodi and click the Settings icon, which looks like a gear wheel, and can be found in the top left of the screen.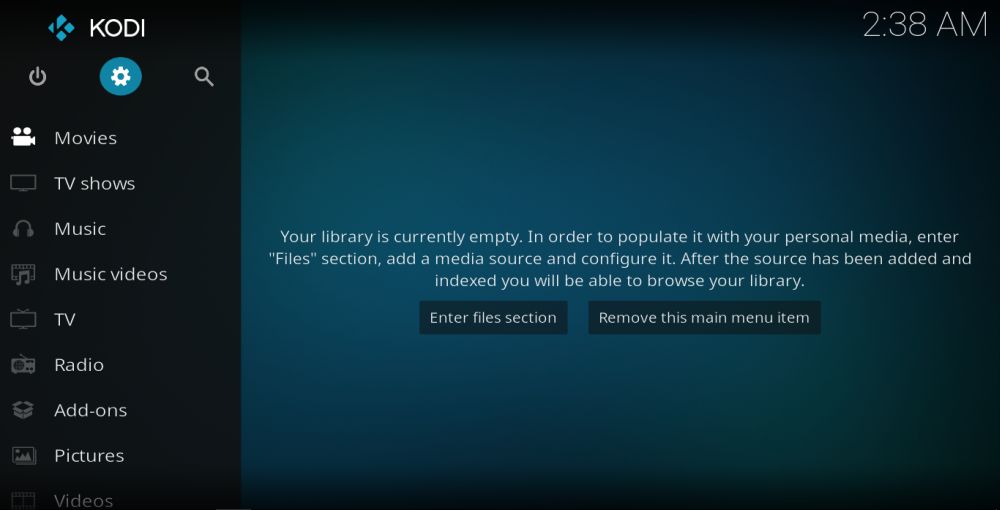 Click the File Manager tab at the bottom of the screen then double-click on Add Source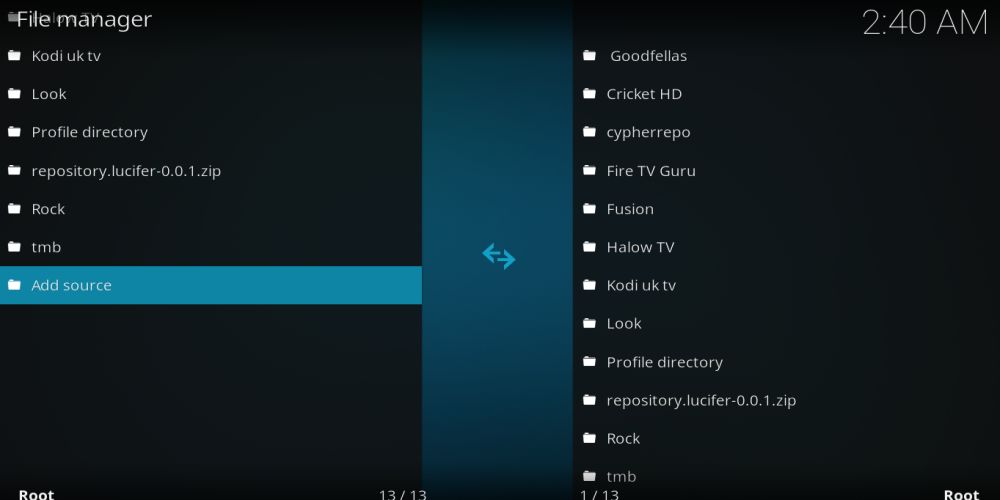 In the Add File Source pop-up box, click where it says <None> and enter the following URL exactly: https://repo.stvmc.net/ then click OK. You will need to name the new source. Type in something like Spinz then click OK again.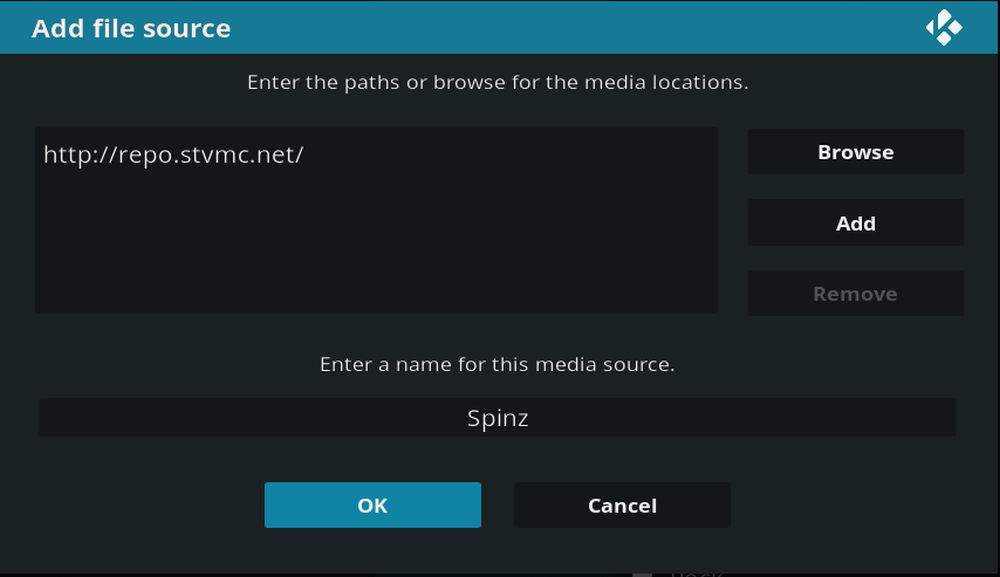 Go back to the Kodi home page and then click on Addons.
Click on the Addon Browser icon, which resembles an open box and is in the top left of the screen.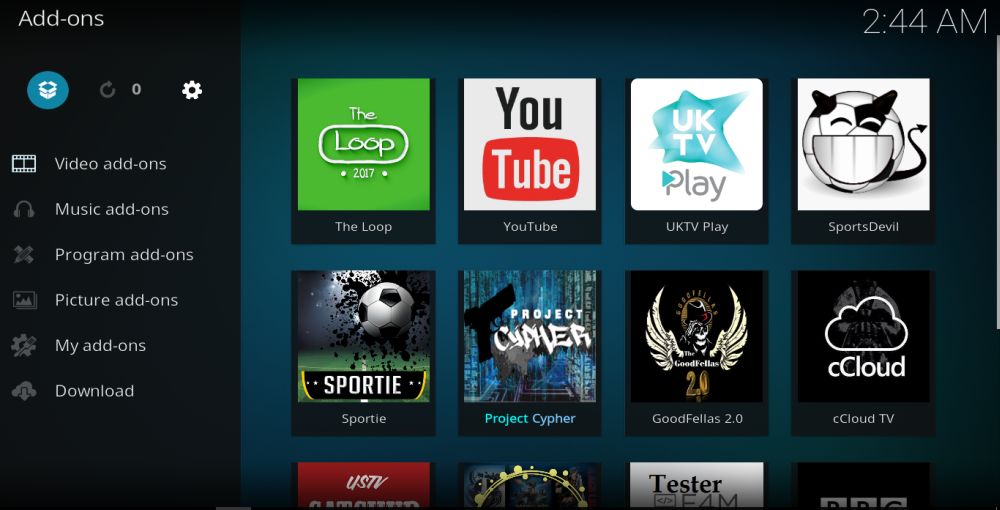 Click Install from zip file. Click on Spinz and select a file called repository.SpinzTV-x.x.x.zip and click OK. This will install the Spinz TV repository. You will receive a notification in the top right of the screen when the repository has been installed successfully.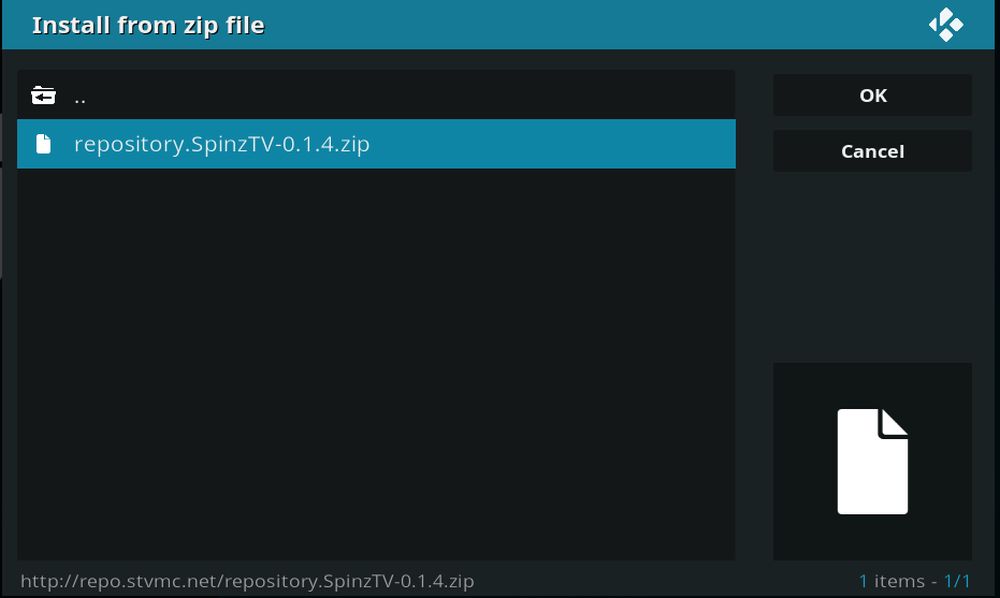 Now go back to the Addon browser menu and select Install from repository. Scroll down find the Spinz TV repository.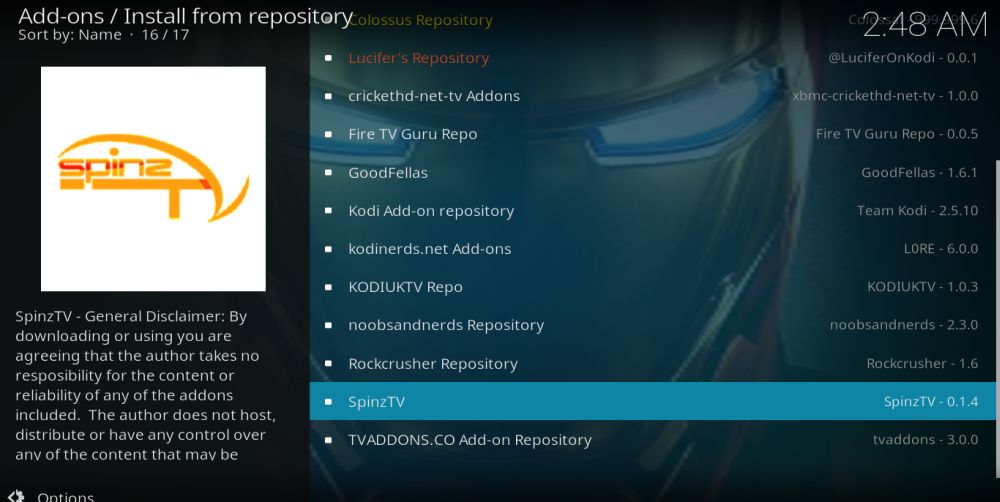 Open the repository, click on Video addons, then select the Urban Empire addon. Click on it and then click install. This will download and install the addon. You will be notified in the top right of the screen when the installation has been successfully completed.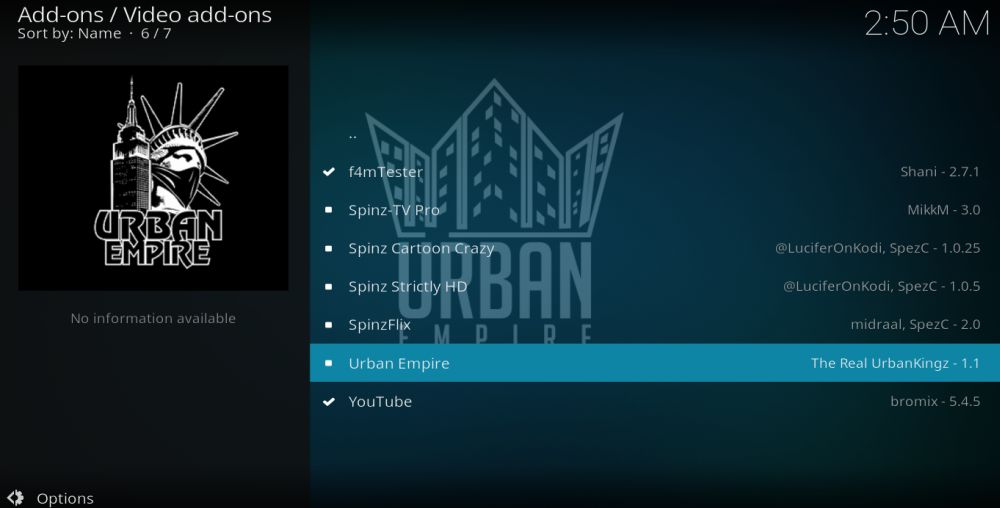 Go back to the home screen and select Add-ons again. Urban Empire will now be listed under your Video Addons.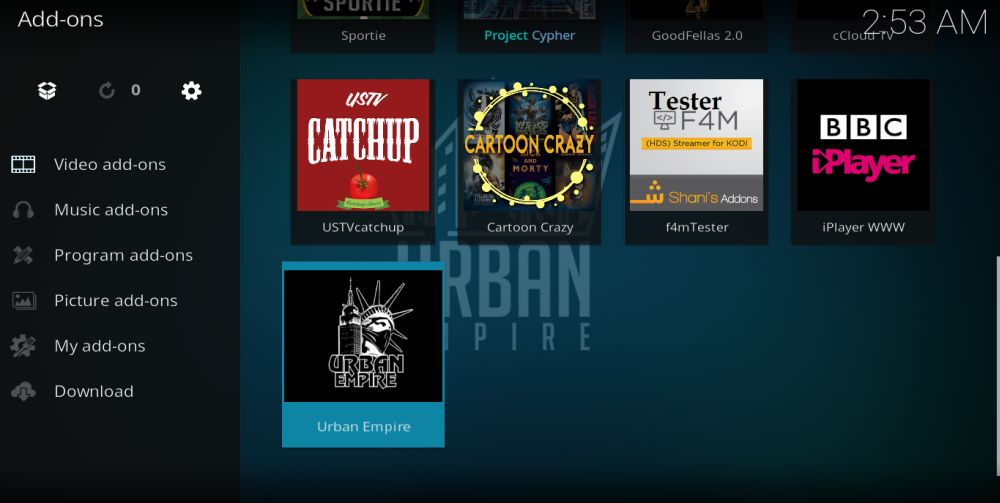 Urban Empire Kodi addon guide
The Urban Empire Kodi addon is well designed and beautiful simple to navigate around. When you first open the addon, you are greeted with a clear and straightforward main menu. It features options to take you to the various different content which can be found on Urban Empire as well as the addon's settings and search facilities. Here is a brief rundown on what you can find on the Urban Empire addon: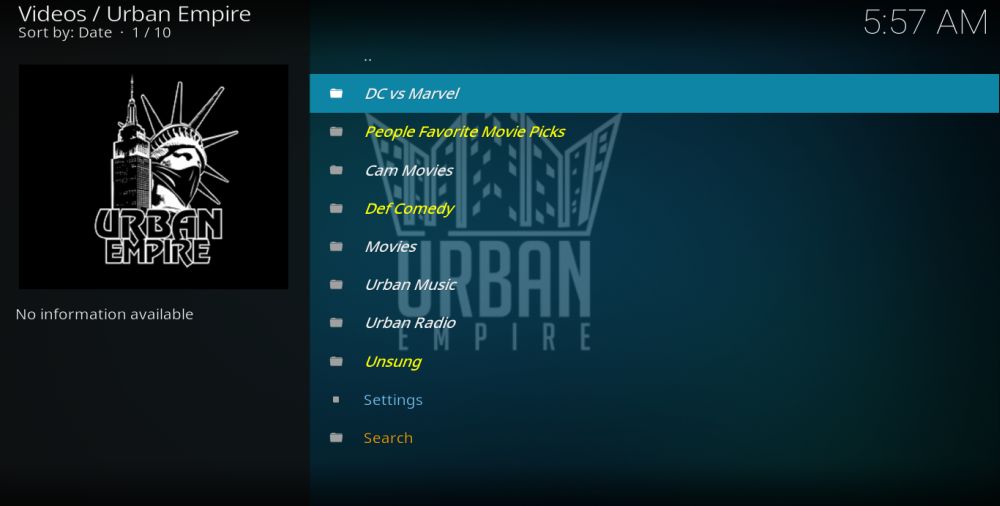 DC vs Marvel
This might be the go-to addon for alternative content, but while the Hollywood franchises have taken the DC and Marvel comic universes to another stratosphere of popularity, the original comic books have been a cult classic for generations. This is presumably the justification for including a menu option for these mainstream movies in this app, but at the time of testing, there wasn't actually any content available under this menu option.
People Favourite Movie Picks
The title of this menu option might be grammatically flawed, but the content has no problems at all. Clicking through the only submenu option which is called Mrfiveznuff Movie Pick takes you to 22 of the best alternative films of all times. Every movie on the list is a cult classic and many users will work their way through all of them. To give you a taste, titles include Gran Torino, The Untouchables, City of God, Donnie Darko, and the Godfather Trilogy.
Cam Movies
If you don't know the term Cam Movie, it is referring to a bootleg version of a film. This section contains links to streams of some of the latest movie releases. But the quality of the streams is, to put it mildly, mixed.
Def Comedy
The Def Comedy Jam TV series ran on HBO for seven series and is widely seen as a definitive moment in African-American comedy reaching a wider audience. Under this menu heading you can find links to the entire Def Comedy Jam back catalogue as well as later shows performed under the Def Comedy name.
Movies
Movies are the reason most users install media addons and while Urban Empire doesn't have the biggest selection in the world just yet, it does have a really interesting mix available. Under the movie tab, there are more than a hundred movies available. They are listed in no discernible order, but scrolling down finds everything from cult classics to more recent offerings available. Many, but not all of the movies listed, could be considered to be alternative, but there are some more popular offerings in there too.
Urban Music
Urban music about as big as urban culture gets and under this title, you can see a number of lengthy compilations of music videos featuring some of the best urban artists ever to have recorded. Featured artists include Eminem and 2pac, but there is plenty more to enjoy besides.
Urban Radio
Also focusing on Urban Music, this menu option provides links to a long list of streams of radio stations from across the USA and beyond which focus primarily on Urban Music and Urban artists.
Unsung
This menu option features a list of urban music artists which includes Tupac, Ice T, and Wyclef Jean. At the time of testing, none of the links went anywhere.
Settings
This option allows users to change the settings of the addon or customise it.
Search
There is a basic search facility available under this menu tab which under testing appeared to successfully seek out information from other parts of the Urban Empire addon based on a keyword search
Urban Empire Kodi addon review
The Urban Empire Kodi addon is a new one and as such a bit of leeway has to be given for a few teething problems. And there are a few. First impressions are good, with a nice simple main menu greeting visitors. But delve a little deeper and Urban Empire becomes a lot more difficult to navigate. Two of the menu options don't offer any working content at all at the moment. Others link to just a few things which may or may not be of interest to users.
The bulk of content can be found under the movie section, but while there is plenty of information and images available with each movie, the list appears to be at random and is not broken down by genre, year of release, or anything else that could prove useful. But my biggest gripe with Urban Empire was that it didn't feel particularly urban to me. Even under the urban music tabs, the artists were pretty mainstream ones and this seems like an opportunity missed. There is a huge and thriving underground urban music and art culture out there and definitely an audience on Kodi crying out for content that relates to it. Urban Empire promises this but so far fails to deliver.
Urban Empire Kodi addon redeeming features
As I said before, the developers of Urban Empire do have to be given time to get the app right. And it seems clear from the menus that they are planning to link to much more content in the future. But now that the addon has been released, they need to get moving if they don't want to disappoint their audience base. They could still swing this addon round and make it the go-to place on Kodi for alternative urban content. But they could also stick to the more mainstream content that is in place right now and end up as another run-of-the-mill movie and music addon.
I am looking forward to seeing how Urban Empire develops in the coming months and am definitely sticking with it in my addon library, for now at least. What do you make of Urban Empire? Did you find the content met your expectations? Was this guide useful at all? Have you run into any problems downloading and installing or using this addon? You can leave us all your thoughts and comments on the Urban Empire Kodi addon in the comment section below.