8 Awesome Mate Themes to Download
Theming a classic desktop can be challenging. Mostly because users associate the Mate desktop with old technology, and as a result don't know that it can still look pretty good. The reality is that even though the Mate desktop is based on the old Gnome 2.X code, it's actually quite modern. Mate recently switched over to GTK3, and now has support for modern GTK3 desktop themes, and legacy GTK2 themes. Suffice it to say, it's not as difficult to make this desktop look good. In this list, we'll talk about some modern (and classic) Mate themes users can install on their desktops. We'll talk about the technology behind each theme, why to install it, and more!
Phlat
Phlat is a dark flat theme, made for use with GTK2 desktop environments. The creator of this theme uses it on Debian, specifically but it works on all different types of operating systems, so long as it's used with Mate or XFCE. If you're looking for a classy, stylish dark theme with a little color, you should try out Phlat. You won't be disappointed!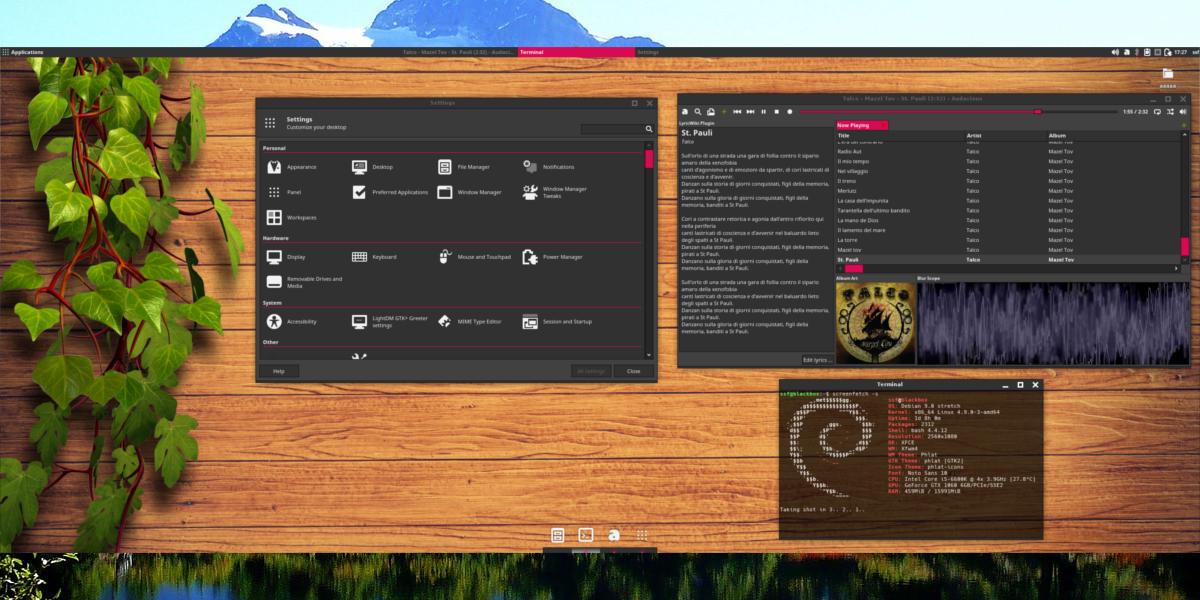 The Dark Theme
The Dark Theme is a sleek, old school dark theme for the Gnome 2 desktop environment. Obviously, since Gnome 2 is no longer in use, Mate will have to suffice. The Dark Theme looks great on Mate, especially considering that Mate is a continuation of Gnome 2. It's gives off a very classic vibe.
When you install The Dark Theme, you'll get 2 great looking GTK2 themes, but that's not all! The theme developer has also included 3 different types of window manager themes, 2 sets of icons, 3 cursor themes and much, much more.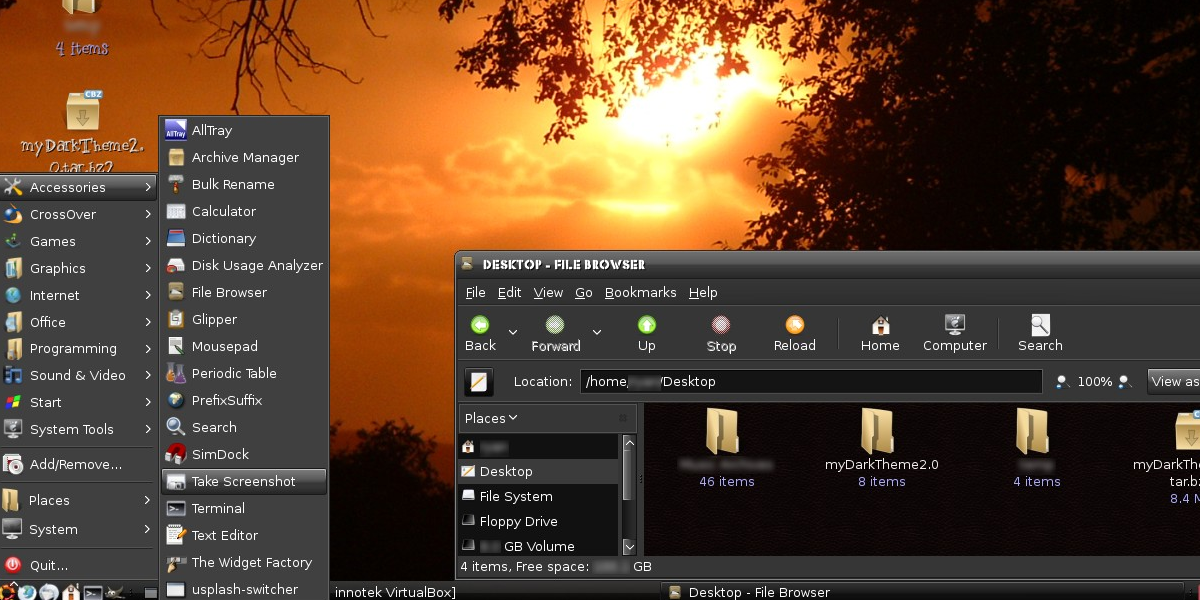 Arc
One of the best and most versatile themes on Linux is the Arc theme. This is because it is one of the only theme projects with individual theme for literally every modern Linux desktop environment (including Mate).
The Arc theme is a classy, flat theme with three different styles. These styles include: a global dark theme, a light theme, and a light/dark mixed theme. To install this theme to your operating system, you'll need to compile it from source via the developer's page.
The installation process is incredibly easy. Additionally, the creator of Arc lists out helpful instructions, so getting it is super easy.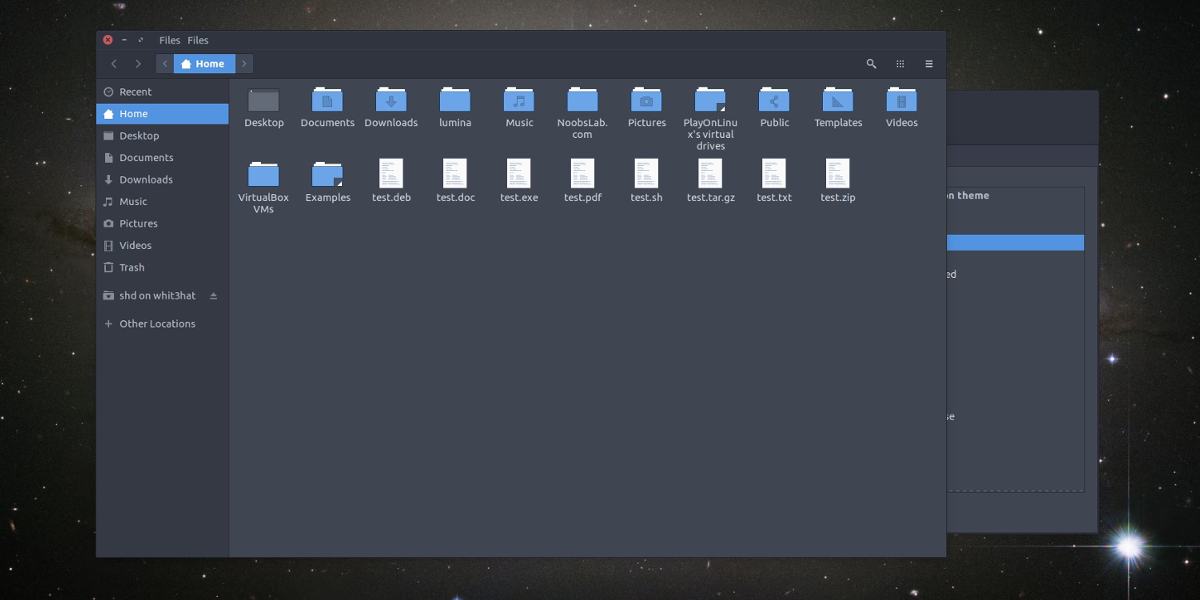 Vivacious Colors
Want to add some color to your Mate desktop? With Vivacious Colors you can! It's a modern GTK theme that promises to be vibrant and colorful.  Even better, it works on most modern desktop environments based on GTK, and comes with a whopping 13 different types of colors. If you're looking to add a little color to your Mate desktop, look no further!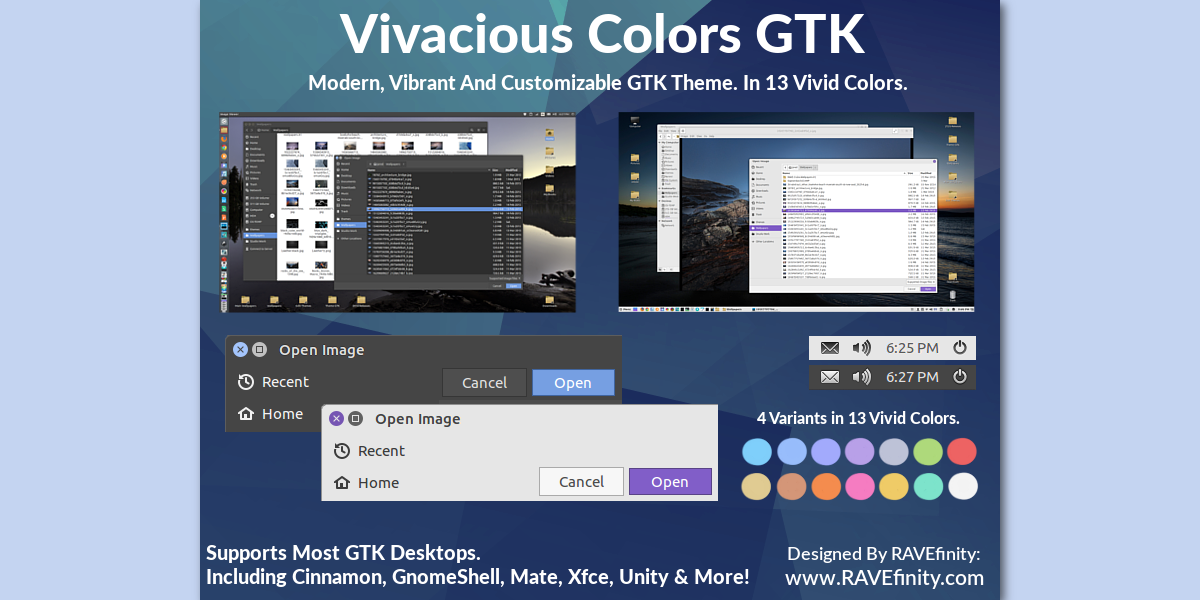 Material Sweet
If you're obsessed with Google's Material design look and want that same look on your Mate desktop environment on Linux, Material Sweet is a theme you should try. The Material Sweet theme is a colorful GTK2 take on Google's popular material design language. Quickly turn your entire desktop into something out of Android by downloading this theme today.
Ambiance & Radiance Flat Colors
The classic Ubuntu themes Ambiance and Radiance are back, with a twist. The twist is a theme called Ambiance & Radiance Flat colors. With this theme, users can take the traditional, classic Ubuntu themes that everyone is familiar with and make them look modern. Turning these themes flat isn't all though. Users also get to choose from 13 different colors! Colors include: teal, blue, purple, red, lime green, gold, orange, tangerine, pink, and more!
The Ambiance & Radiance Flat Colors support all modern desktop environments that have support for the GTK2 toolkit.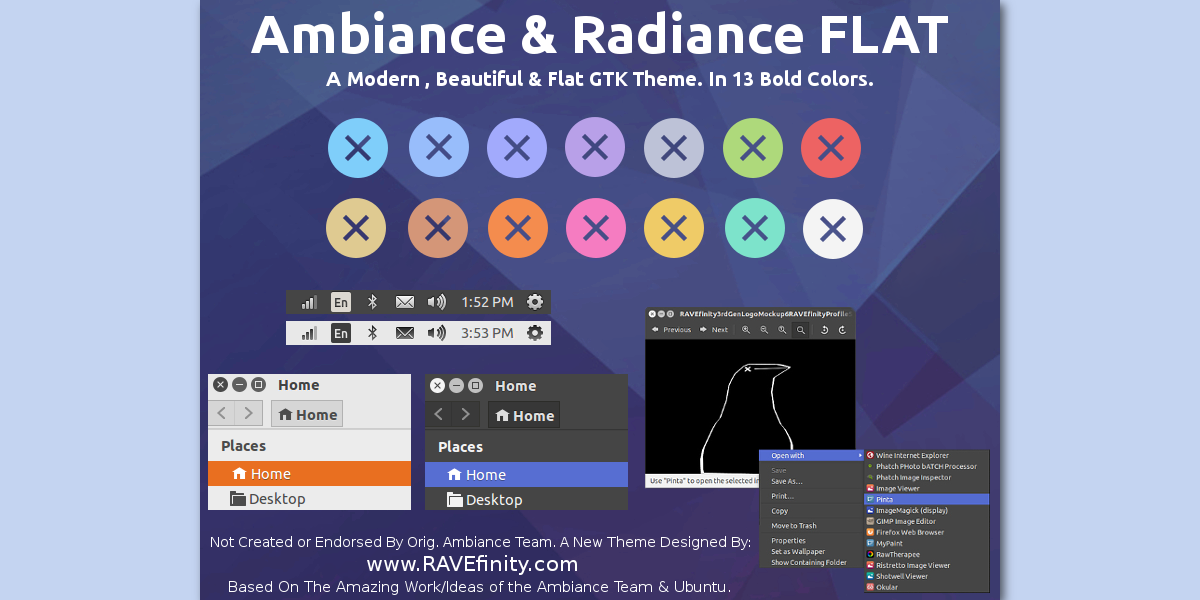 Chrome OS
Have you ever wanted to make your Linux desktop look like Chrome OS? With the Chrome OS GTK theme, you can. By installing it, your panel will look roughly the same as it does in Chrome OS.
The theme turns the traditional window list into a more modern looking Chrome OS-like "icons only" setup. It also themes the Mate Panel into essentially "two panels"  in much the same way as Chrome OS does.
The theme isn't perfect, and there are some issues here and there. If you're looking to transform your boring Mate desktop into something closely resembling Google's Chrome OS, this is the way to do it!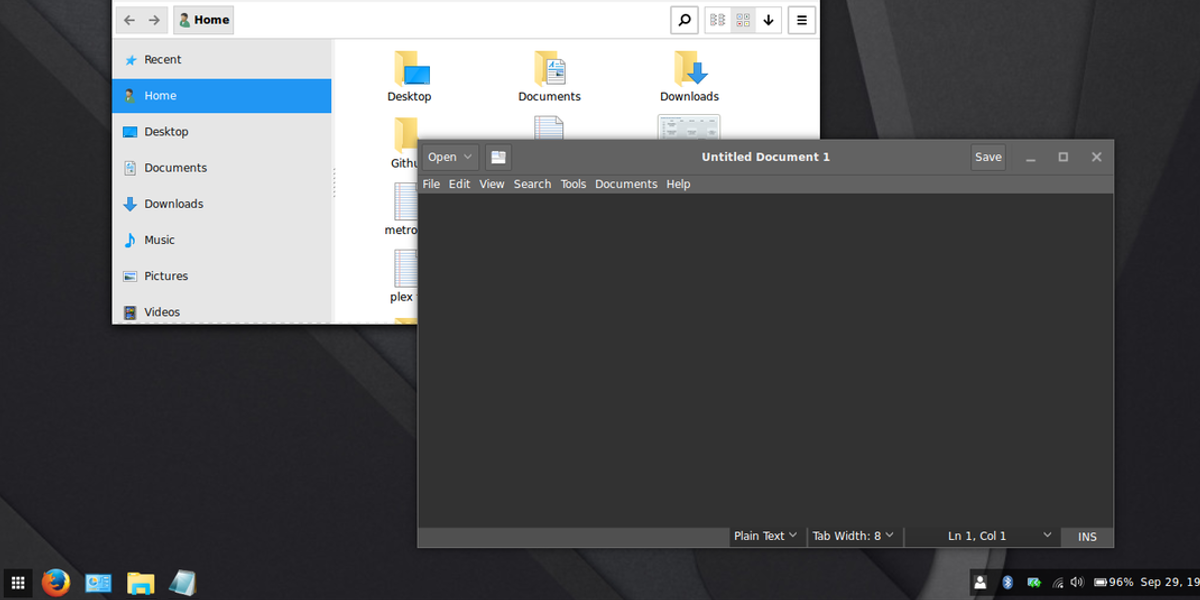 ColorBit
ColorBit is a beautiful, classic, colorful theme built on top of the clearlooks and pixbuf engine. It is made to work with the Mate and XFCE desktop environment, as well as other desktop environments that support GTK2.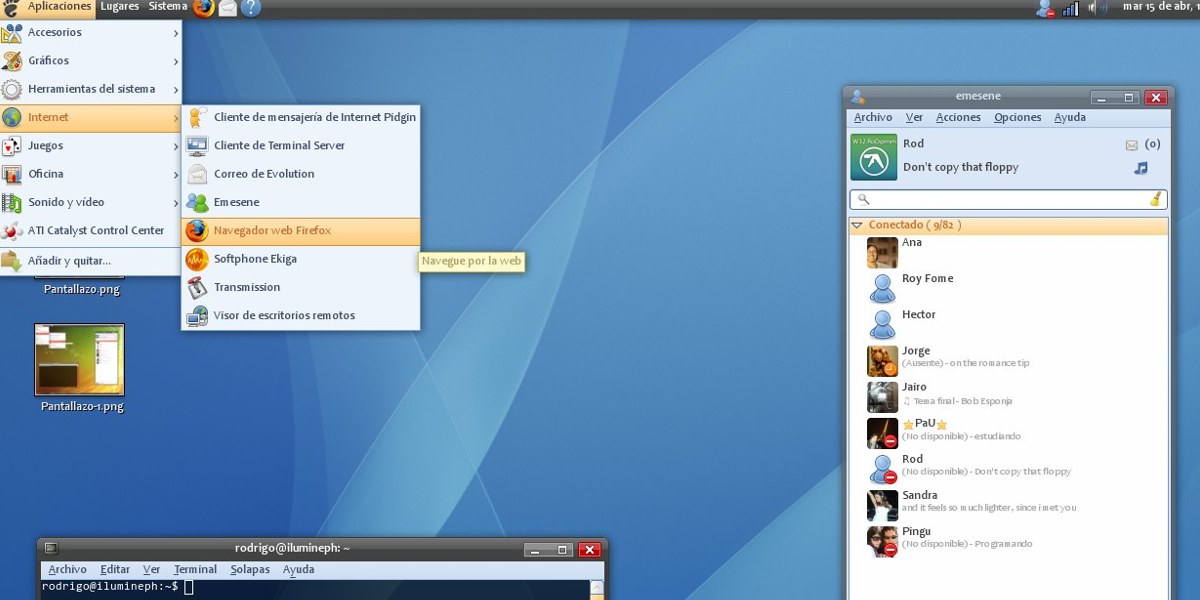 Conclusion
Despite its perceived age, the Mate desktop is a solid setup. It has a classic layout, and as a result is very easy to theme. It is because of this, many are embracing the desktop and making themes for it — just not as much as other desktops. Hopefully, as more people realize that the Mate desktop can still look good, we'll see even more great Mate themes!