Use A Google Script As An Open Source Unroll.me Alternative
If something is free, then it's you that's the product. Case in point; Unroll.me. This is a massively popular service that lets you unsubscribe to annoying newsletters enmasse. If you've ever used the service you know it has access to all your emails. It needs it to function. As it turns out, the folks at Lifehacker and The New York Times have found out that Unroll.me sells your email data to a company that in turn sells it to Uber. The data is anonymous but we understand if you're already looking for an Unroll.me alternative, and a quick way to delete your account. We've got you covered.
Gmail Unsubscriber Google Script – Unroll.me Alternative
The Unroll.me alternative is a Google Script developed by Amit Agarwal of Labnol. It works only with Gmail but it's safe. The script will run at your own discretion. It isn't always active though it does need access to your email to work. It's also open source so, if you're suspicious of it, you can check out the code. We do have complete faith in Amit's work though. He's developed some great and safe gems.
Create Unsubscribe Label In Gmail
The first thing you want to do is open Gmail. Select a newsletter in your email that you want to subscribe to. Click the tag button at the top and add a new label.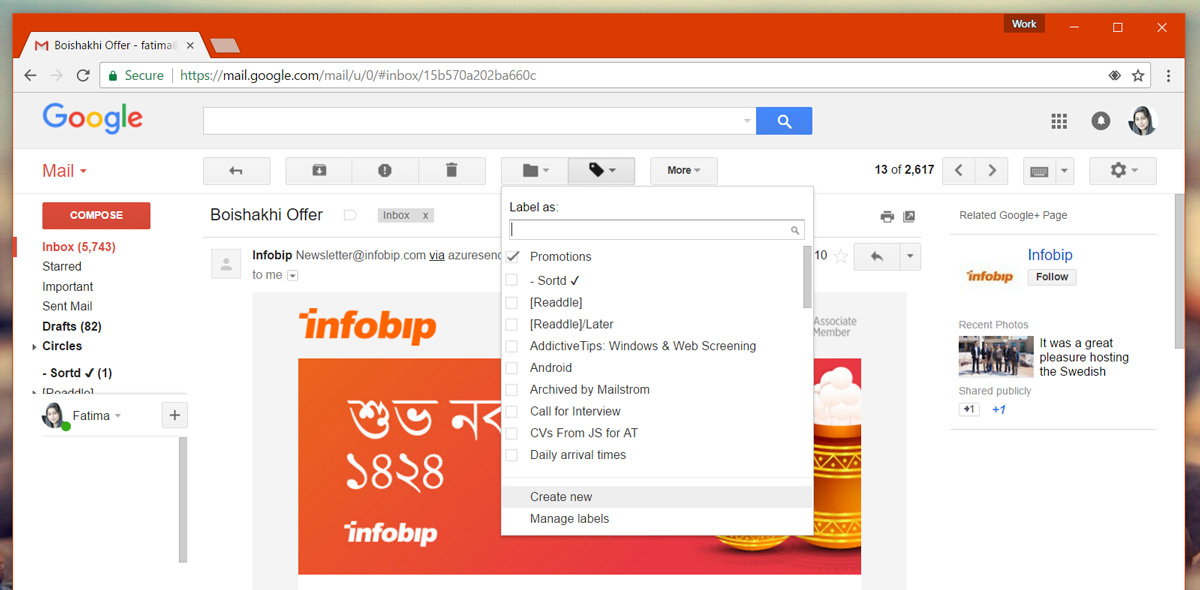 Name the label 'Unsubscribe'.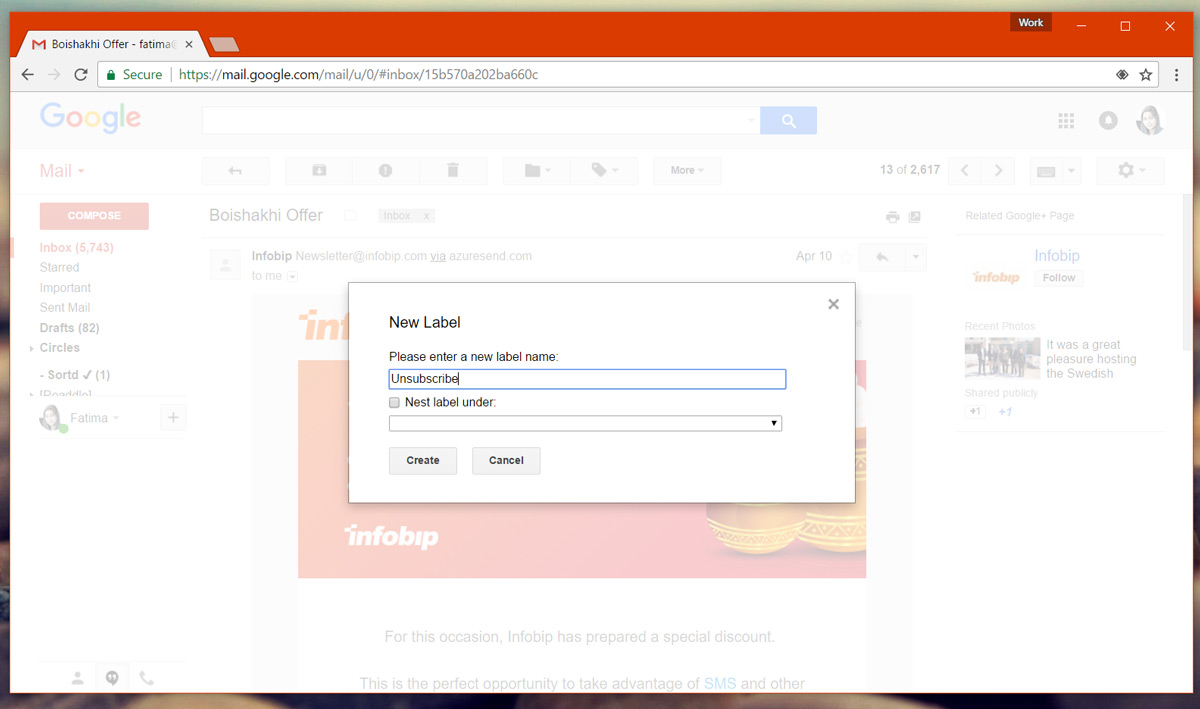 Add Google Unsubscriber Script
Visit the link at the end of this section and import the Google Unsubscriber script. It will save as a copy to your Google Drive. A Google Sheets file named 'Copy of labnol's Gmail Unsubscriber' will open when the script has copied to your drive.

Configure Google Unsubscriber Script
On the Google Sheet, click Google Unsubscriber at the top. It's right next to the 'Help' menu option. From the menu, select 'Configure'. The script will ask for access to your emails etc., and it will ask you to confirm the name of the label applied to the emails you want to unsubscribe to. The label is called Unsubscribe by default. If you created this label as instructed earlier, you only need to confirm it and the script is ready to run.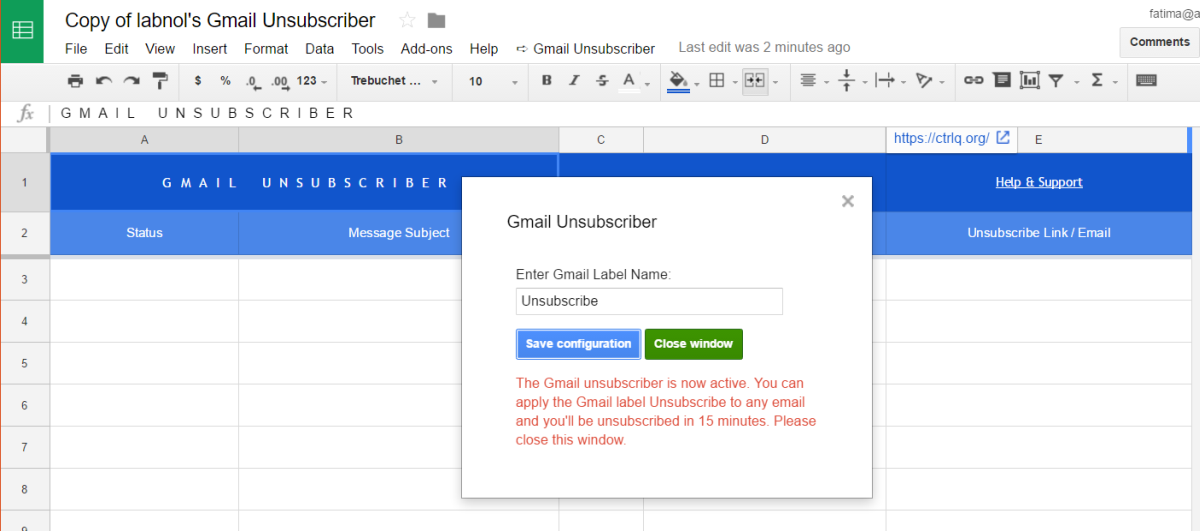 Unsubscribe To Emails
Open Gmail, and select all emails you want to unsubscribe to. Add the 'Unsubscribe' label to all of them. Run the script and it will unsubscribe you to all emails within fifteen minutes.
The script generates a log of the emails it unsubscribes you from. You can view the log in the Google Sheet document the script creates.

Delete Unroll.me Account
Visit Unroll.me and sign in to your account. Click your username at the top right and select 'Settings' from the context menu.

Scroll down the Settings page and click 'Delete my account'. That's all you need to do.