How To Preview A Color From Its HEX Code
Colors are represented either by RGB values or HEX codes. A reasonably good color picking tool or image editor will support both RGB and HEX values. If you don't have a color picker app or an image editor then you don't have a quick way to preview a color from its HEX code. If someone shares a HEX code with you instead of sharing a screenshot of what the actual color looks like you will have to find an app that lets you preview a color from its HEX code. As such, it makes no sense to download an app for this particular use. If you're on Windows 10, you can use the color wheel inside the Personalization settings and for an OS-independent option, you can use Simple Online Color Viewer.
Windows 10 Settings
Open the Settings app and go to Personalization>Colors. Scroll down and click the 'Add Color' option.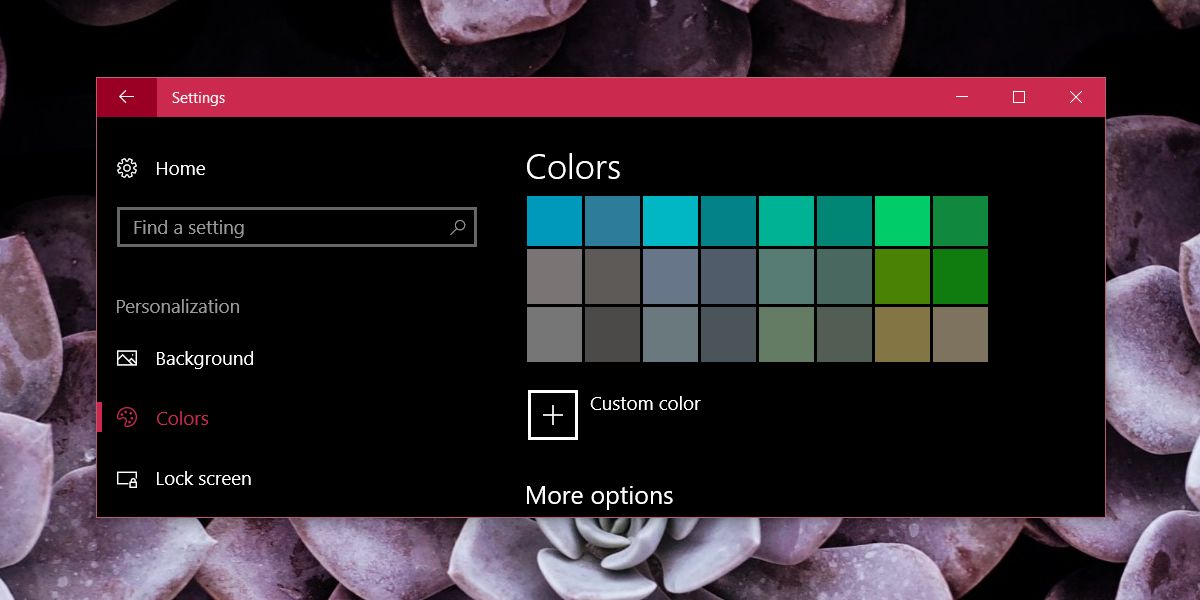 On the custom color picker, scroll down and click the arrow to expand the color selection options. Here, you can enter either a HEX code or an RGB code and Windows 10 will preview it for you.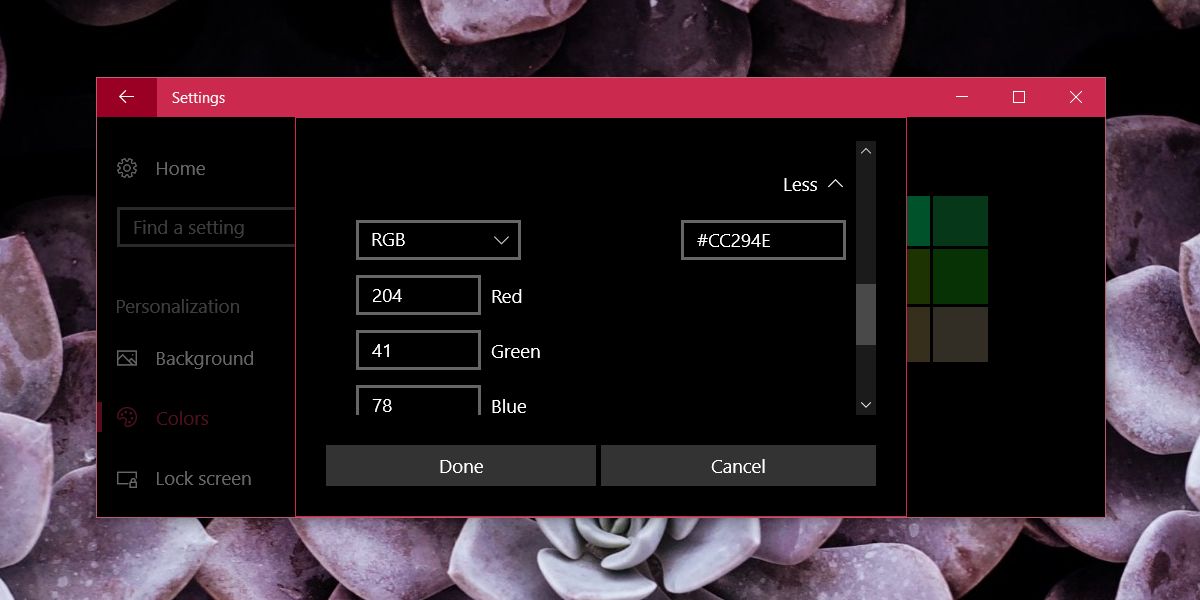 Simple Online Color Viewer
Simple Online Color Viewer is a web app that can preview colors if you give it a HEX code. You can use it on any type of device and it lets you preview multiple colors at once so that it is easier to compare them. There's a simple text box that you can enter the HEX code in and the app will preview it for you. Even reasonably good image editing apps don't have a color comparison tool which makes this app pretty useful.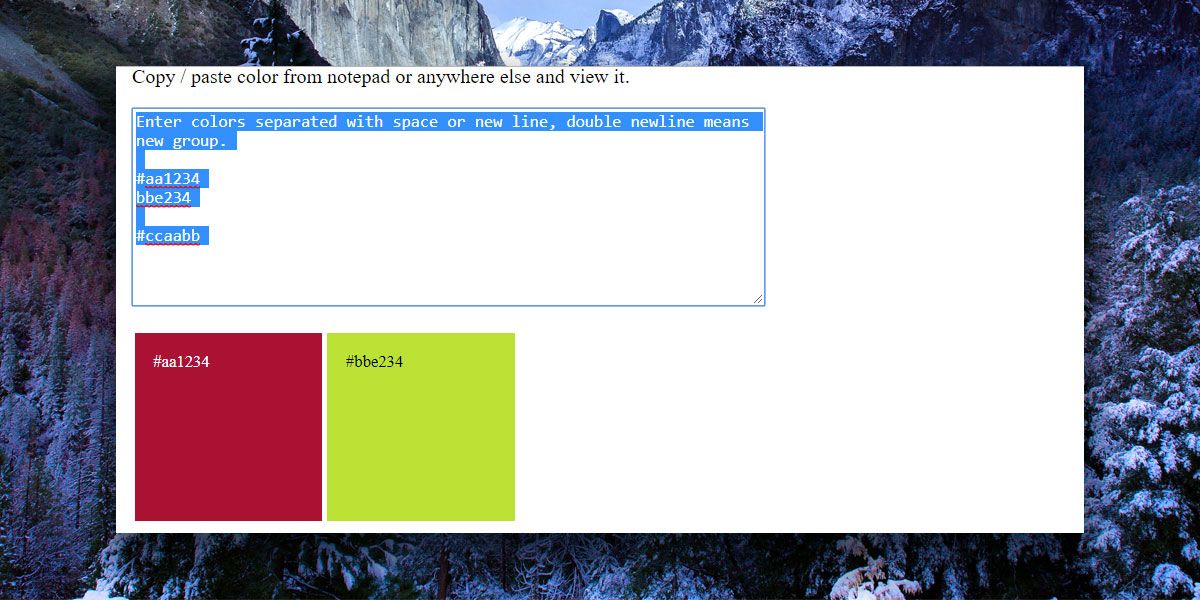 Google
Of course, you can simply type a HEX code in Google and it will show you the corresponding color, complete with a color wheel. It also gives you the RGB values for that same color. Like other tools, it doesn't let you compare colors but it's a good preview tool for HEX codes.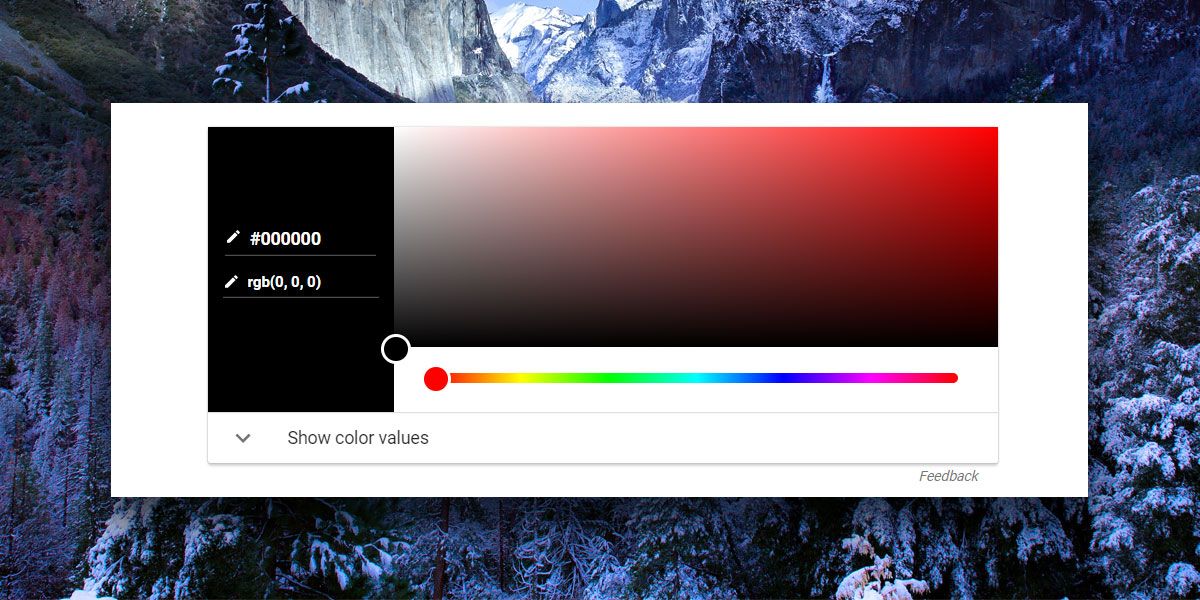 Tools like this are unlikely to be part of your daily arsenal of apps. If you're a design professional, you likely already have your preferred tools for managing themes and saving colors. These tools are more geared towards people who rarely, if ever, have to edit an image much less pick colors from it. They need a quick solution and that usually means something that can be used right away without buying and installing apps to the system.
macOS has a native color picker utility that you can open by tapping the Shift+Command+C keyboard shortcut in the Mail app.