How To Refund Games On Steam
Steam lets you refund a game if you don't like it, or it's not what you were expecting. Like any online market place though, there are certain conditions that you have to meet if you want to refund games on Steam. Steam also refunds in-game purchases but again the same conditions as those for the game refund will apply.
Payment Methods
Steam accepts a lot of different payment methods and its refund policy on games covers almost all of them. As per Steam, if you use one of the following payment methods to buy a game, you can get a refund.
American Express
Discover
JCB
MasterCard
PayPal
Visa
Refund Conditions
In order to refund games on Steam, you need to have bought it with your own account. You cannot refund a game that someone else has bought. It will likely lead to questions as to how you have access to someone else's account.
You must not have played the game for more than 2 hours. That's 2 hours of game play, not ownership. This means that if you have a game that you've never played but bought maybe over a month ago, you can refund it. Steam normally tells you that you must not have owned a game for more than fourteen days but it will normally refund a game as long as you haven't played it for more than two hours. Keep that in mind when you apply for a refund.
The Steam client keeps track of how long you've played a game. If you're tempted to alter it in anyway, don't. Steam has anti-fraud measures in place and you will get caught. The same rules apply to in-game purchases. Pre-release purchases can be refunded too provided they meet the above conditions.
You can also refund non-game items from Steam. This is a complete list of what you can refund and what conditions apply.
Refund Game
In your browser, visit this page, and sign in with your Steam account. Click Purchases.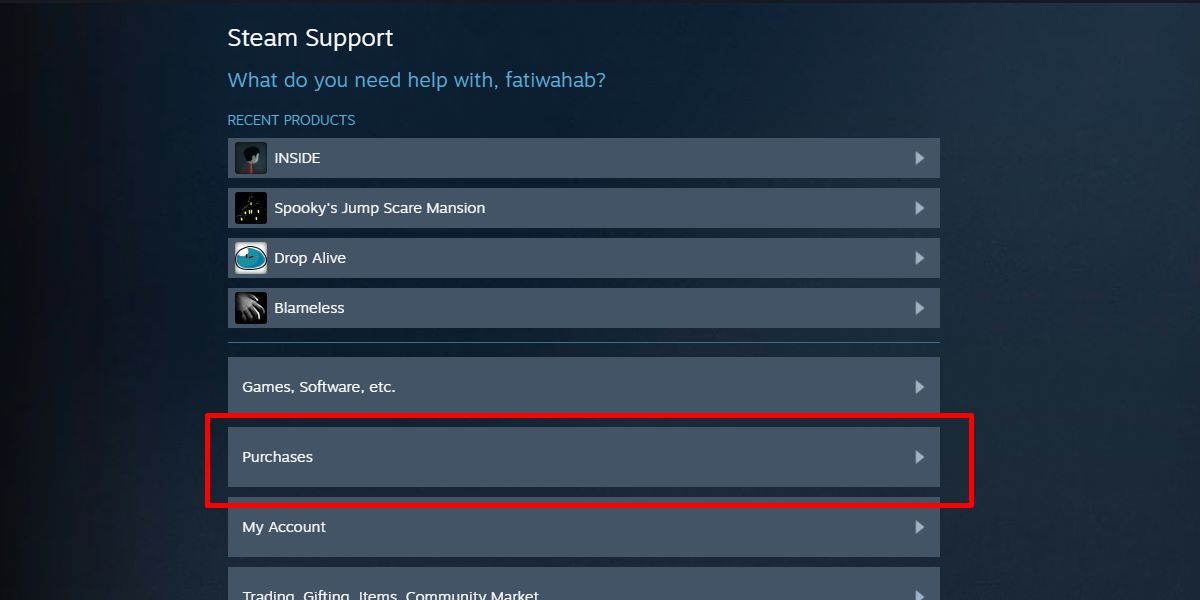 Next, select the game that you want to refund, and click the 'I would like a refund'.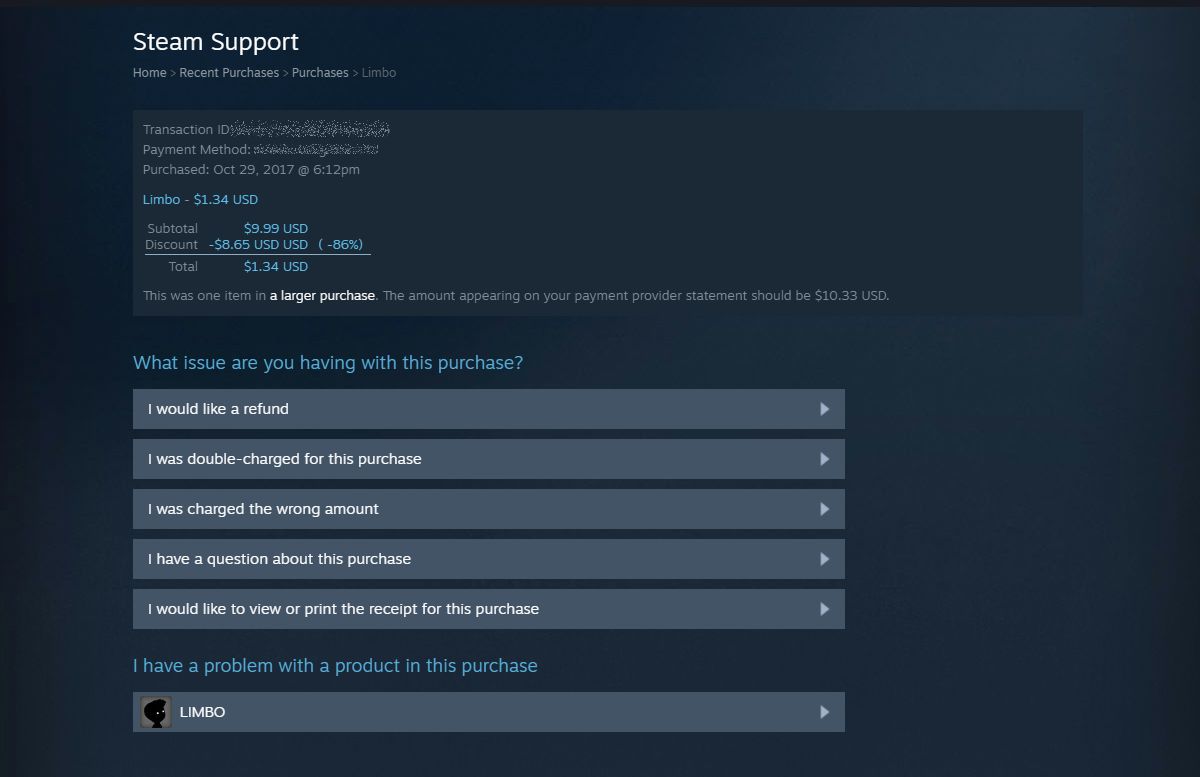 Steam will offer to help you resolve any technical issues you're having but you still have the option to ask for a refund. Click the refund option again. Steam will check if you're eligible for the refund. If you've owned the game a long time, it won't tell you you can't get a refund. It will send the request to support and someone will look into it. Steam is usually generous with refunds but if you try to use refunds to get free games, your account can be banned.