Get Facebook Notifications On Your Desktop
Are you a facebook addict who wants to get each and every type of notifications of your friend's activities? Instead of having to log into facebook after every few minutes you can know get all notifications on your desktop.
FBQuick is a free desktop notifications tool for Windows that will notify a user of each and every update instantly. Whether it's Walls, Pokes, Messages, Photos Tagged, Friend Requests, Shares, Group Invites, or Event Invites, you will be notified instantly on the desktop.

All you have to do is to login to facebook through this app and it will handle the rest. You can change the settings, such as, Update Interval, Pop-Up Linger, Items to check on update, etc.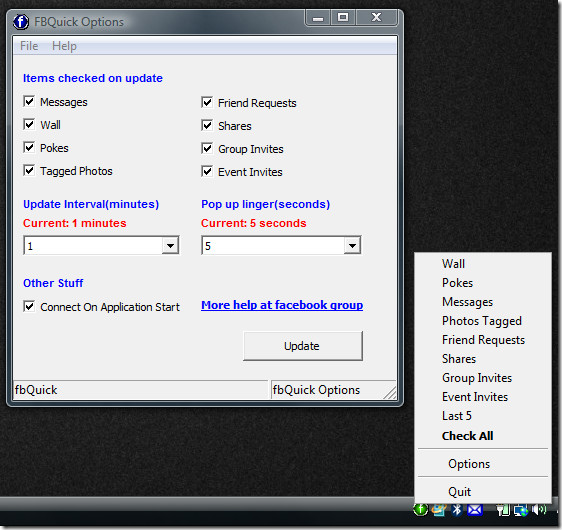 It is quite a useful app that targets some niche facebook users. It works on Windows XP, Windows Vista, and Windows 7.
Enjoy!