How To Add Vibration Feedback To Hard Keys On Android [No Root]
Android devices can give you haptic feedback when you type on them. Haptic feedback tells you when you've tapped a key. It's a way to make softkeys feel a bit more real. When we type via an actual physical keyboard, we're more sure about whether or not a key has actually been pressed. With touchscreen devices, it's not the same hence the need for haptic feedback. Haptic feedback exists solely for softkeys and not for hard keys. That said, it's pretty easy to add vibration feedback to hard keys. You don't even need a rooted device.
To add vibration feedback to hard keys on your Android phone, you need VibeOnKey. It's a free Android app available in the Google Play Store that lets you add vibration feedback to hard keys on just about any device running Android. It lets you add vibration feedback to the home, volume, power, back, and recent keys.
Enable Accessibility Access
Once you've installed VibeOnKey, you need to grant it access to accessibility settings. Open the app and tap 'Accessibility Settings' at the top. You will be switched to the Android Settings app and taken to the Accessibility screen. Look for VibeOnKey on this screen, and enable access.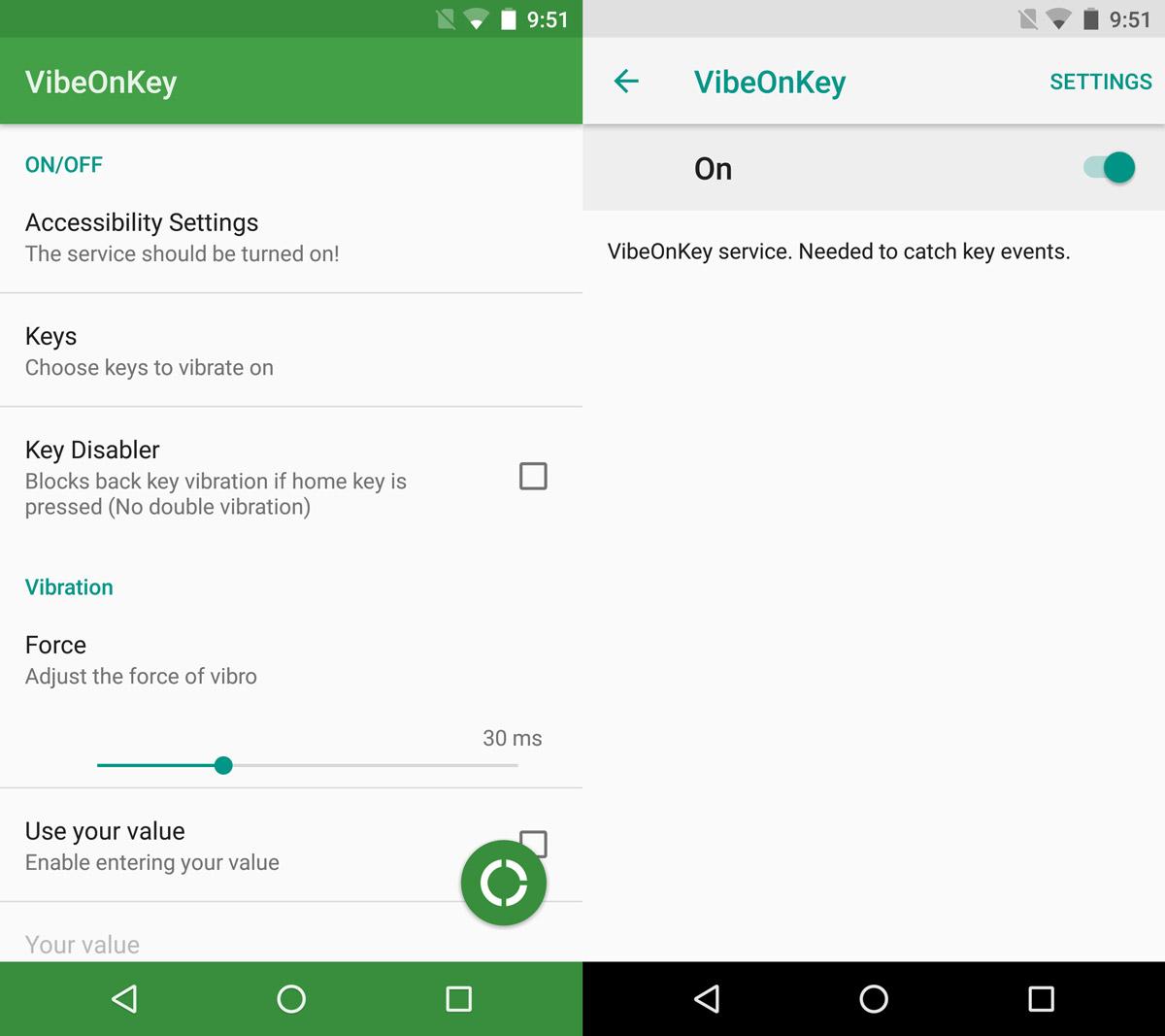 Configure Vibration Feedback
Open VibeOnKey and tap Keys. Select from the on-screen menu which key you want to enable vibration feedback for. The feedback is enabled right away. You don't need to reboot your device or anything like that for it to take effect.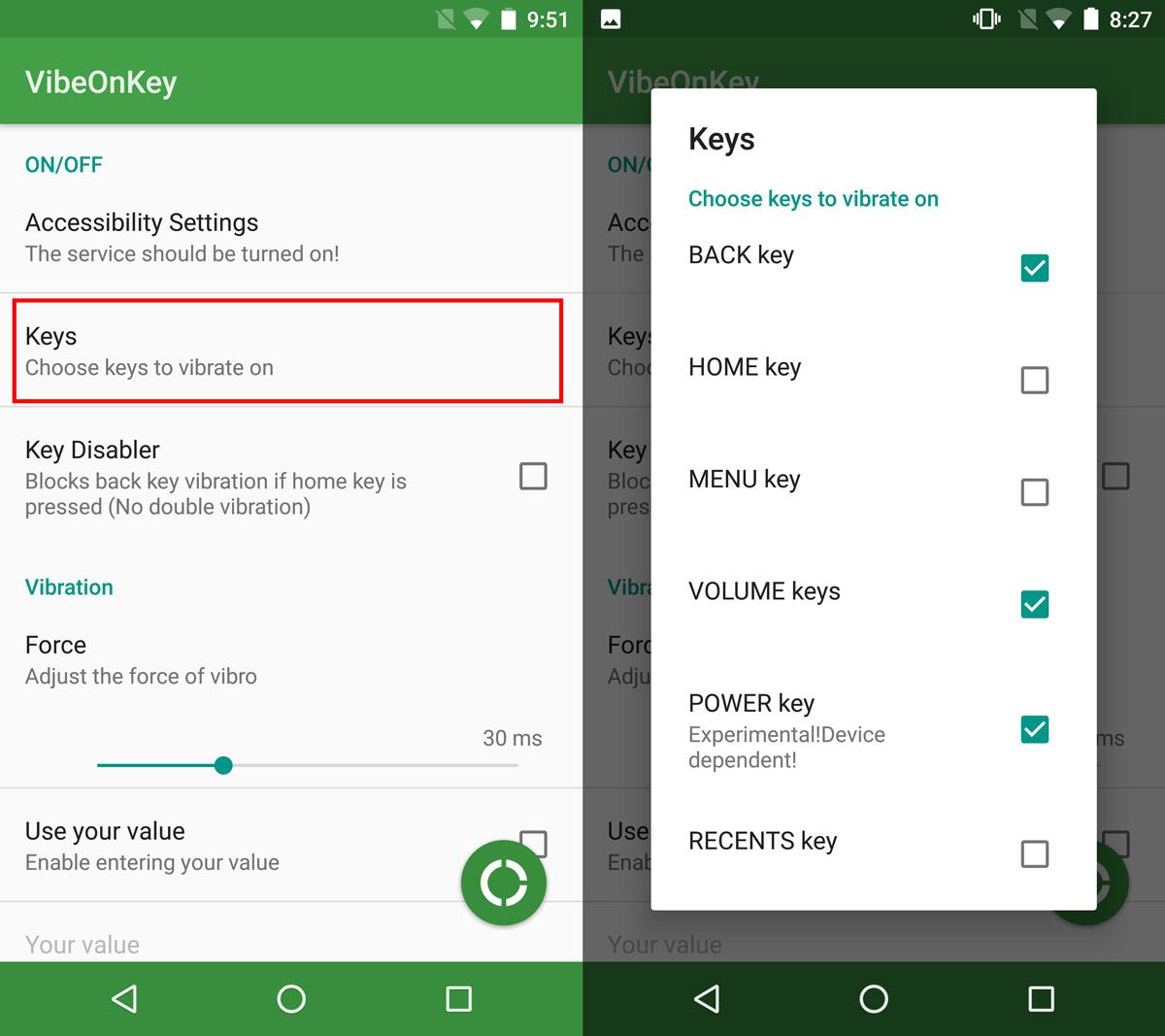 VibeOnKey lets you adjust how much your device vibrates. Since this is just to let you know if a key has been pressed or not, you can set the value pretty low. By default, it's set to vibrate for 30ms. You can increase or decrease it from the 'Force' slider.
The menu of keys that you can enable vibration feedback for also contains 'Recents' and 'Back' keys. A lot of phones, especially the newer models have soft Recent and Back keys. In the screenshot above, the left facing triangle and the square on the navigation bar are the Back and Recent keys, respectively. In this cases, i.e., when your device has soft keys for these functions you shouldn't enable vibration feedback. Instead, just enable feedback for when you touch your screen.
VibeOnKey is a great app if you have a handicap, or if your buttons are faulty and you want to know when you've actually pressed them.
Install VibeOnKey From The Google Play Store