We are reader supported and may earn a commission when you buy through links on our site.
Learn more
6 Best Gaming Earbuds Worth Buying (for Console, PC, and Mobile)
Just like over-the-ear headphones, gaming earbuds also have their advantages. Compared to headphones, earbuds are portable and more flexible. You can use carry and use them without the extra bulk or weight associated with hanging a headphone over your head/neck. Additionally, avid gamers who wear glasses might find headphones uncomfortable.
For context, the pressure exerted by headphones presses the glass frame against the ears. This hurts after long hours of gaming. Earbuds are also relatively cheaper than headphones.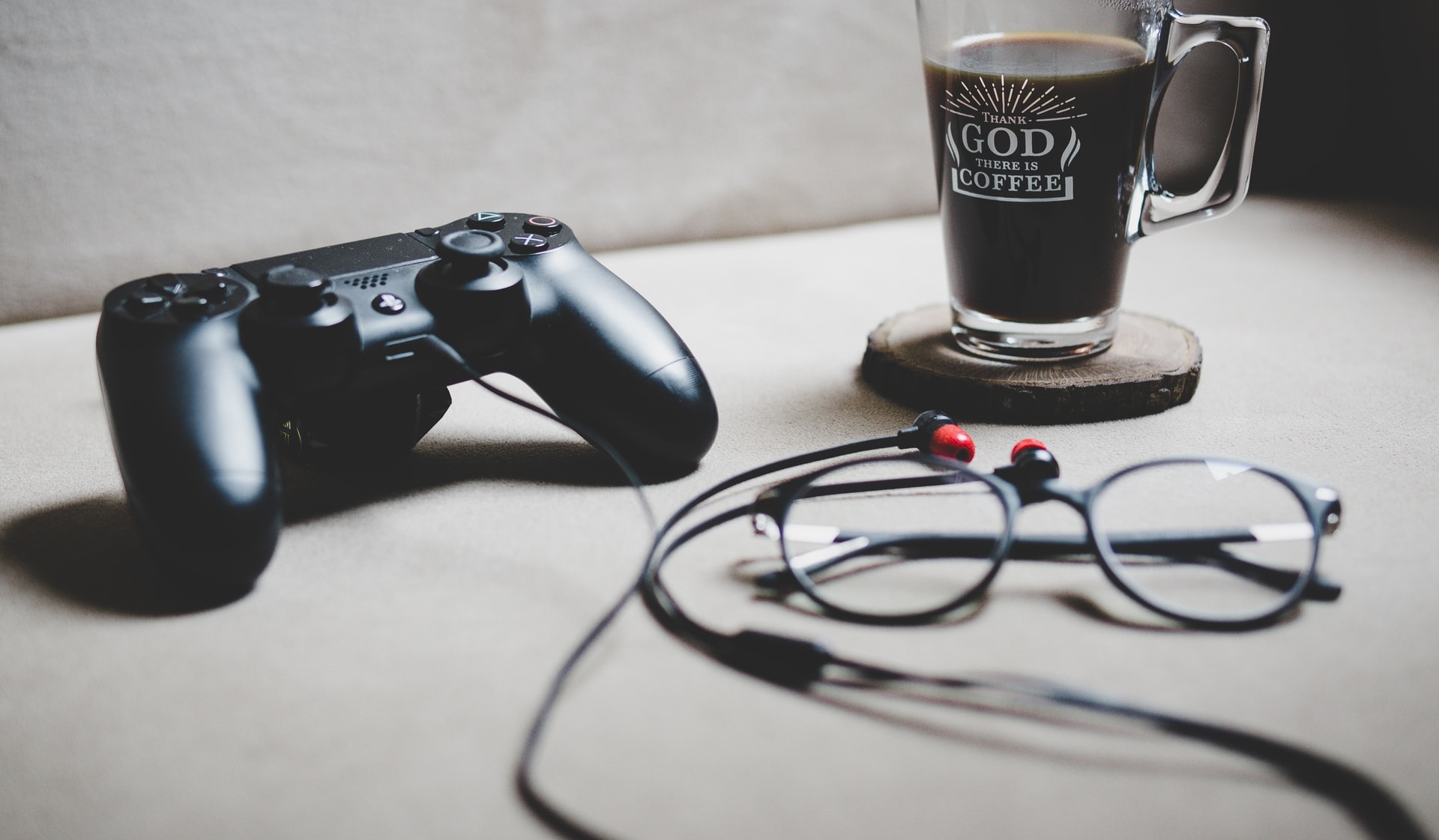 Best Gaming Earbuds on The Market
With the above benefits in mind, you should consider getting gaming earbuds. If you're in search of the perfect earbuds for gaming on your PS4, Xbox, Nintendo Switch, or perhaps, PC, check some of the products listed in this guide.
You'd find their key specifications, unique features, pricing information, etc. Read on.
Buying Gaming Earbuds: Things You Should Know
When shopping for a gaming earbud, what exactly are some of the vital things you should be on the lookout for? What are the features you should pay attention to the most? We highlight some of them below.
1. Cable Length and Quality
The best gaming earbuds out there have either rubberized cables or braided cables made out of fabric/cloth-like material. From personal experience, braided cables are more durable and less likely to get tangled, bend, or get damaged. Therefore, you should gravitate towards products with braided/fabric cables when shopping for gaming earbuds. However, it it worth noting that, price-wise, braided cables might cost more than regular rubber-coated earbuds. The price difference is usually by a dollar or two and often trivial.
2. Controller/Device Support
This is another important feature you should put into consideration before clicking that buy/checkout button or swiping that credit card. Check that the gaming earbud you're paying for supports the console(s) or device(s) you intend to use it on.
Although the products on this page will work with the major table-top consoles (PlayStation, Xbox) and handheld consoles (e.g. Nintendo Switch), there are gaming earbuds that work selectively with certain types and versions of consoles. With that in mind, confirm that the earbuds will work with your gaming console/controllers.
3. Number of Microphones
It is advised that you purchase gaming earbuds with a dual microphone setup. These types of earbuds usually have an in-line microphone and a removable microphone. A combination of these two microphones on your earbuds will ensure clarity of vocals during gaming.
Two microphones are better than one, right?
4. Dedicated Volume Controller
You'd enjoy gaming better if your earbuds have a dedicated volume adjustment button, knob, or slider for the speakers. Some gaming earbuds even have dedicated volume and mute buttons for their microphones.
5. Accessories
Finally, you should look out for the accessories that ship with the product before making payment. The best gaming earbuds out there typically come with extra ear tips of different sizes (small, medium, and large) and ear hooks. Keeping your gaming earbuds in your pocket or bag will cause the cable to get tangled and consequently result to damage in the long run. This is why you should buy products that ship with a carrying case or storage bag out-of-the-box. Some earbuds come with extra ear tips, ear hooks, and extension cables or splitters.
Conclusion
Ultimately, you should take your time to explore the products in this guide and carefully examine which of the earbuds check all your boxes and offers the features you need. One thing we promise, however, is that the earbuds on this list are worth their money and will provide value.
Do let us know if you have any questions (use the comments section). We'd be more than happy to help.