We are reader supported and may earn a commission when you buy through links on our site.
Learn more
Best Budget Gaming CPU (Reviews) in 2021 – Buying Guide
It's 2021 and you're trying to find the best budget gaming CPU for your needs.
Trouble is, the market's a bit sideways right now and chances are it's not going to improve any time soon. So in the meantime, what are the best budget gaming CPUs that you can get for your hard-earned money right now, without breaking the bank by spending $100 or more over MSRP?
We'll give you our four top picks, then a buying guide in case you need any help making a final decision. Leave a comment below if one of them is missing or you have questions.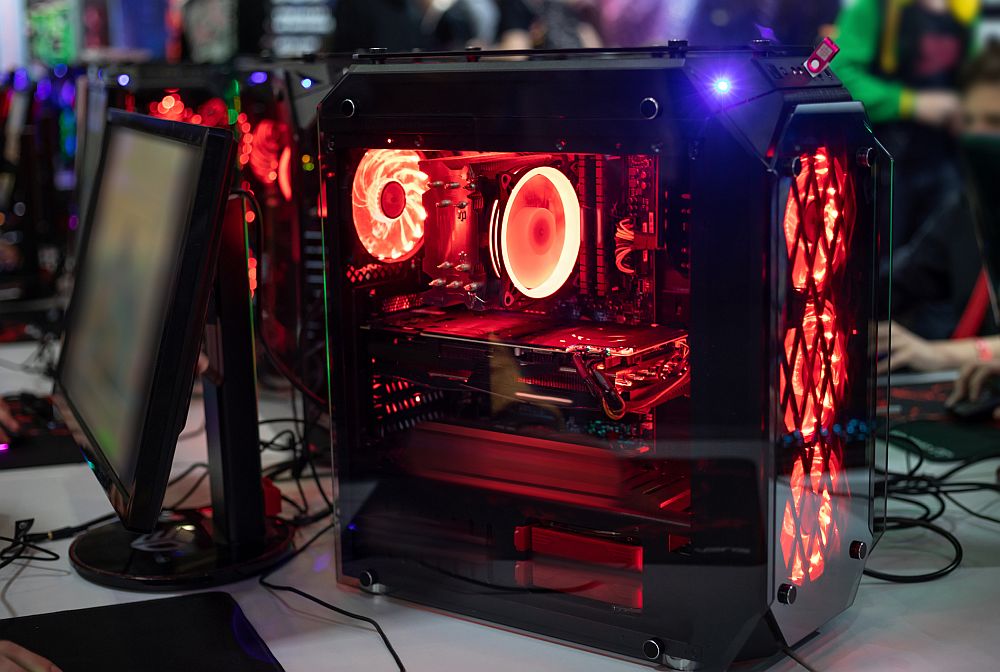 Best Budget Gaming CPU For 2021: Our Picks
We've done the research so you don't have to, here's our list of the best budget gaming CPUs.
Buying The Best Budget Gaming CPU: FAQ
Not sure what's right for you after reading all of that, or just want some extra information? Keep reading, we have you covered.
AMD vs Intel: Platform, Compatibility, and Cost
While Intel dominates this list, there are still a few reasons to choose the AMD CPU instead, especially if you plan on getting future upgrades.
There are three primary chipsets featured in this article: 2 from Intel, 1 from AMD. The 2 From Intel are 300 Series and 400 Series for their 9th and 10th Gen Core processors, respectively. The 1 from AMD is the 3000 Series chipset, which corresponds with the AM4 socket and 3rd Gen of Ryzen CPUs.
Intel 300 Series and Intel 400 Series are on different sockets, meaning there is no compatibility between the two. And since it's Intel, another socket will come in 2 years and cut off your upgrade options. If you do plan to upgrade with an Intel setup, though, we definitely recommend going with a 10th Gen Intel CPU and 400 Series motherboard.
The AMD option with the 3000 Series and AM4 Socket offers an interesting alternative. The AM4 socket is likely going to be replaced at some point in the next 2-4 years, but there is an abundance of AMD chips at superb prices (especially secondhand) available on the market, and the socket recently saw the release of the 5th Gen Ryzen 5000 CPUs. While a BIOS update may be necessary, going with AMD opens up your upgrade options to a much wider variety of CPUS at lower prices.
How many cores do I need?
For gaming? It depends.
In general, 4 cores is considered to be where you want to start for modern games, especially modern multiplayer games. 6 is where you're doing great, especially if you have SMT to double the thread count as well. There are benefits seen going past 6-cores, but those are outside of this price range and are fortunately quite marginal, especially if you're only aiming for 60+ FPS in modern games.
Outside of gaming, having a quad-core or better can assist in workloads like video rendering and live-streaming with very light (read: old) games on the side.
The dual-core processors on this list would normally not be suited for gaming at all, but the addition of SMT/Hyperthreading on both chips allows them to better juggle background tasks and focus the bulk of the core power on the games actively being run.
How much does clock speed matter, and should I overclock?
Clock speed will fortunately be a very good way of gauging how CPUs compare to each other in this article. This is because the bulk of our selection are modern Intel Core processors, so their underlying core architecture is near-identical. The chips with the higher boost frequencies will be able to achieve higher single-core speeds, which should result in slight increases in gaming performance- though the presence of more cores makes a bigger difference.
On the subject of overclocking, almost none of the CPUs we've selected can be overclocked- with the exception of the AMD Athlon 3000G. This chip can easily be overclocked to ~4 GHz, and doing so will further improve its performance in games, with or without the help of its integrated graphics. The Intel chips are still the better overall option if you aren't using integrated graphics, though.
How does a CPU impact gaming performance? Isn't my GPU more important?
interestingly, CPUs actually matter much more for gaming performance than most people might think. While it's true that a great GPU is what allows you to push higher resolutions and visual fidelity, higher framerates can only be achieved by getting better CPUs. This is because the CPU determines the maximum possible framerate you can achieve with your system, even with in-game graphics settings turned to their absolute lowest.
However, if your only goal is achieving 60+ FPS in games, then getting a CPU much more expensive than one in this article stops making quite as much sense, especially if you aren't planning to do any non-gaming with it. In that case, yes, spending more on the GPU will make a bigger difference in terms of visual fidelity and experience.
Parting Words
And that's it!
We hope this article told you all you needed to know about budget gaming CPUs that are currently available on the market. Even if you only have $100 to spend on a CPU, there are a few good options for you.
Feel free to leave a comment below if you have any questions or concerns. Otherwise, we hope this article helped, and that AMD starts competing/being stocked in this range again!