Chinese iPad Mini Knock-Off Comes With Capacitive Touch Screen [Specs And Price]
The gadget market in China is notorious for coming out with cheap knock-off replicas of famous gadgets, most famously iPhone and now iPad replicas. The knock-off touch tablet market has also gathered some pace, as with this new 7 inch iPad replica with Android, and we've got the details for you right here. Read on after the jump for the spec sheet, details, availability and price, continue reading after the jump.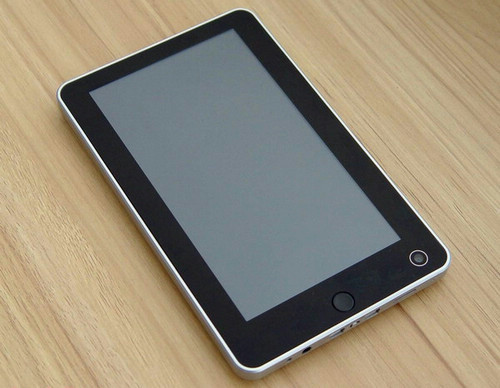 While most such knock-off tablets come built with inexpensive parts and almost always sport a resistive screen that isn't finger-friendly and has to be used with a stylus, this one is different. Chinese manufacturer of this iPad 7 Inch replica has introduced a capacitive touch screen instead of the non-responsive, stylus-operable, resistive ones, so you don't have to rely on a stylus anymore.
We know you must be craving some more details, so here are the specs of this Chinese iPad rip-off for your information:
Android 2.1 Eclair OS
7 Inch Capacitive touch Screen
800 x 480 Screen Resolution
800 MHz Telechips Processor
256 MB Ram
2GB/4GB Internal Storage
MiniUSB Port
Wi-Fi
GPS
Non-removable 3200mAH Battery
Front Facing Camera [Resolution Unknown for Now]
A non-removable battery sounds like a disappointment but at least it goes in spirit of Apple's own iOS products, making it a bit more of a faithful replica, even if not in a desirable way. The other specs put it in the mid-to-high end Android device spectrum.
All in all, the specs aren't that disappointing and one can easily carry out his/her daily tasks with this iPad Mini replica [or knock-off, whatever you want to name it]. The tablet also seems to be pretty cost affective, as MIC Gadget reports it to be priced at around USD 155. That's a bargain considering the specs, especially since capacitive touch screen tablets don't usually come this cheap.