HDMI Adapter For iPad, iPhone 4 And iPod Touch 4G Now Available
There is some great news for all iPad and iPhone owners jealous of Android phones having the capability to out put content on their HDTVs, projectors and other high definition external displays through HDMI. Folks over at MIC Gadget have discovered a valid and fully functional HDMI Adapter for iPad, and the iPhone 4. This HDMI Adapter for iPhone 4, iPad and iPod Touch 4G can help you in displaying HD content from your iDevice to your HDTV or monitor or projector. Read on for more information.
Here are some pictures of this iDevice HDMI Adapter for your reference: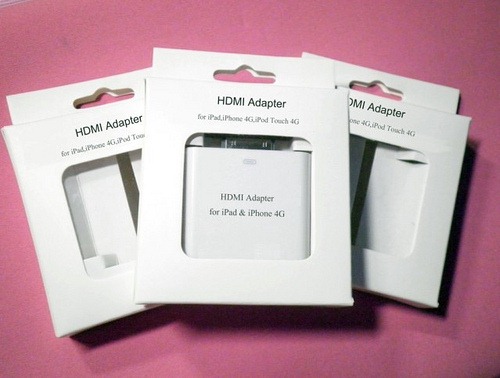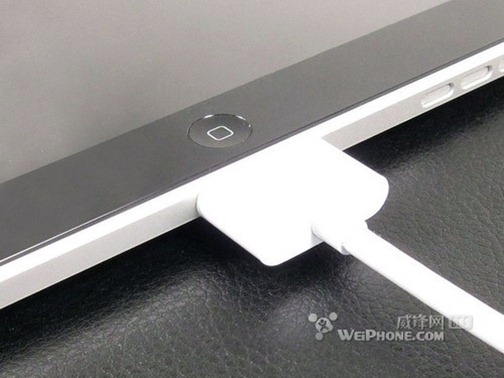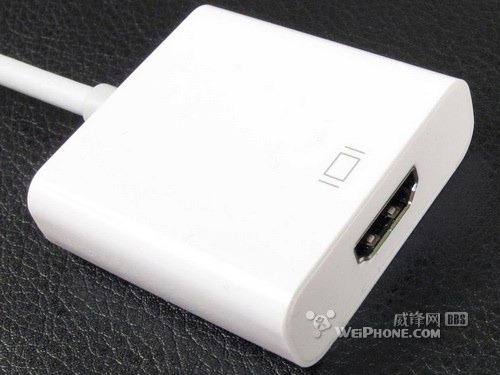 As you can see, it plugs into the device's connector port and allows you to plug in an HDMI cable into the other end, effectively giving your device an HDMI port. Unfortunately though, you can't charge your device at the same time or connect it to your PC for syncing with iTunes or data transfers while this HDMI port is connected, due to the lack of an additional port for the purpose. Though this drawback isn't exclusive to the iPhone alone, as most handheld devices with HDMI output utilize the same charging/data port for the purpose, including many Android devices, however devices with dedicated HDMI ports have started to appear on the market already, that bypass this limitation. We won't likely be seeing Apple devices do this anytime soon, even though it will make all the sense in the world to do so.
The introduction of this HDMI adapter for iPhone 4, iPad and iPod Touch 4G might create a bit of market for itself among folks tired of normal iDevice VGA output. We don't really know when the HDMI Adapter for iPhone 4, iPad and iPod Touch 4G will be available in the US or other western markets, but if you live in Shenzhen or China in general, you can find it at scores of gadget retail shops as well as websites. The price of this adapter is around $42, which is not bad considering the functionality it delivers. Many websites that have it available deliver internationally, so getting it in any part of the world shouldn't be a problem really, and a quick Google search should get you a lot of sources to grab one from.
Picture Credit: Weiphone.com