Toshiba AC100 Specs And Price
Looking for an Android-based netbook that's feather light, packs a long battery life, and takes care of most of your casual on-to-go computing needs? Look no further, for your search might end at Toshiba AC100 Smartbook. Sporting Android 2.1 Eclair powered by a 1 GHz NVIDIA Tegra core and weighing less than two pounds (under a kilogram) , the AC100 definitely seems to be a strong contender in the netbook market.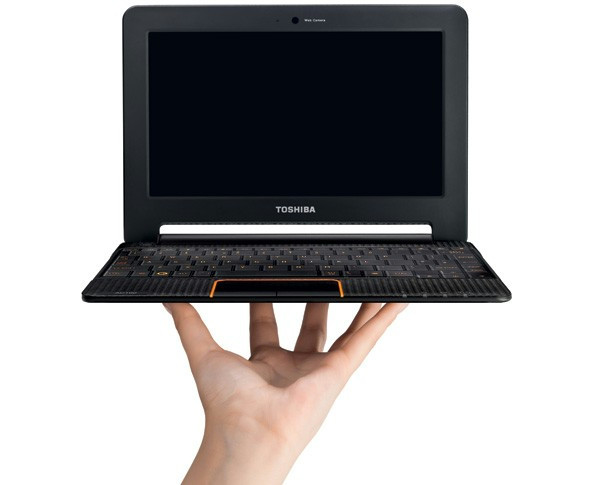 While the idea of a netbook running Android might not appeal to most, if we consider what most of us do on our netbooks, it starts to fit in. First and foremost, the OS is considerably lighter than Windows (which is the currently dominant netbook OS) as well as many netbook-oriented GUI flavours of Linux. Secondly, based on ARM architecture offers it a benefit of being less resource-hungry, translating into longer battery life using the same capacity battery.
Most of us are using the browser much of the time on our netbooks and Android offers several excellent browsers that provide a desktop-like browsing experience. Many alternatives for our desktop apps can be found in the Android Market as standalone apps, or on the web as web apps that we can simply access in the browser for the same tasks that we perform on the PC, making Android a viable netbook operating system for casual users.
That said, let's get back to the AC 100. Here are the detailed specs of the Smartbook:
Android 2.1 Eclair OS
1.0 GHz NVIDIA Tegra 250 SoC
512 MB DDR2 RAM
32 GB SSD
Integrated 1.3 Mega Pixel Web Cam
Bluetooth
Wi-Fi
HDMI Port
10.1 Inch Display
1024 x 600 Screen Resolution
HD 1080p Video Playback Supported
Massive 8 Hours Battery Time
3G Compatible
HD video playback and HDMI-based HD video output support, excellent connectivity options and adequate super-fast SSD storage, along with the rest of the specs, put the Smartbook in the high-end spectrum of the netbook market. AC100 is set to release sometime later this year and the official price tag hasn't been announced yet. Though based on the specs and feature of Toshiba AC100, it is likely to cost around $500 upon launch.