VLC4iPhone App – Complete Review With Screenshots
Remember our famous 8 New Features In VLC 1.0 that will make you rejoice post, I think now its time for reviewing VLC4iPhone app for iPhone/iPod Touch. Since we have been following the development of this app for a long time, what makes us exciting is that the current version v.2.1.0 has a complete new redesign. The last version was quite buggy too, it used to lag while playing .avi videos and had some other minor bugs.
So what is new, you ask? Here is the list of features that makes us excited.
Brand New Interface
The new interface looks pretty good and appears as if the developers behind VideoLAN made the app themselves. You can view Recent tab to check out which videos were watched recently. The file explorer is simple too which makes navigation much more easier. Have a look yourself in the screenshot below.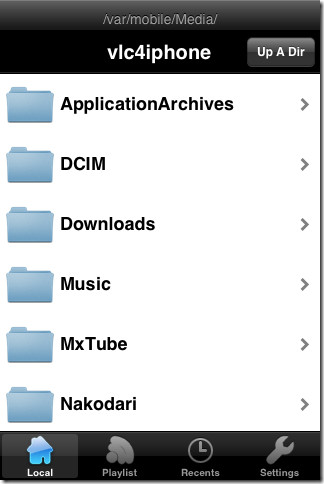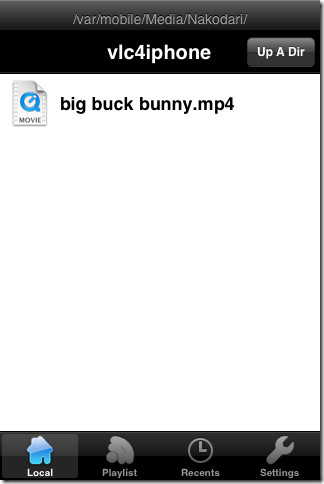 Playlist
To make it look like VLC Player's little brother, the developers have now added Playlist instead of Bookmarks. Yes, the older versions used to have bookmarks instead of playlist, guess they were drunk. Since I haven't added anything to my playlist yet, you will see the empty one in the screenshot below. It supports M3U and other playlist formats.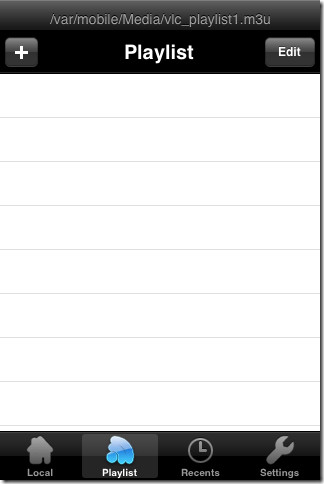 Simplicity
The basic interface is quite simple, it now contains Previous/Next buttons and also a Playlist button to access it more easily. Guess it will come handy while playing music.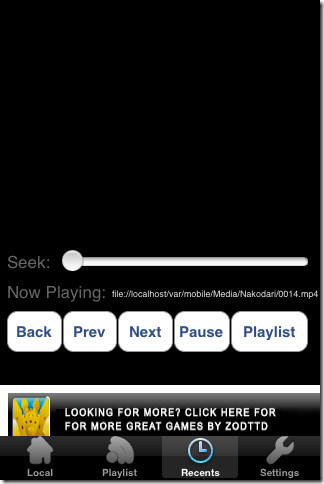 Awesome Fullscreen Mode
Behold the awesomeness you are going to see in the screenshot below. No comments on this one. Here is the short Trivia: The older versions of vlc4iphone lacked fullscreen mode. Now go scratch your heads.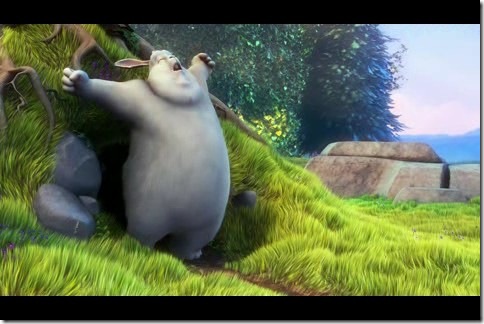 Better Playback Support
Like I mentioned in the introductory paragraph, the playback of certain videos were laggy in previous versions. I was quite surprised at the performance in this version, didn't find a single lag. What is great is that the developers completely rewrote the handling of VLC to use libvlc properly.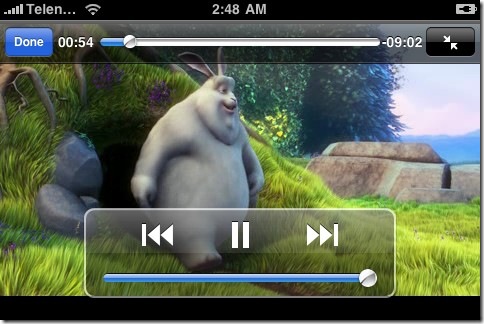 Supports More Formats
It currently supports formats, such as, XviD, MP4, MOV, 3GP, FLV, MPEG, and many others. You should look out for future releases since there are high hopes that the next version will include hardware encoding and support high-definition standard such as, H264 and XviD.
Supports All Firmware
This is not a feature, but is something that will make every iPhone and iPod Touch owners excited. It doesn't matter anymore which firmware you are using, it supports both 2.x and 3.x firmwares now.
Option To Turn Off Sound
Ok this might sound stupid but the Settings menu contain only one option, Turn Off Sound. So when can this come useful? When you are sitting in a crowded place and wouldn't want to disturb anyone while watching a video.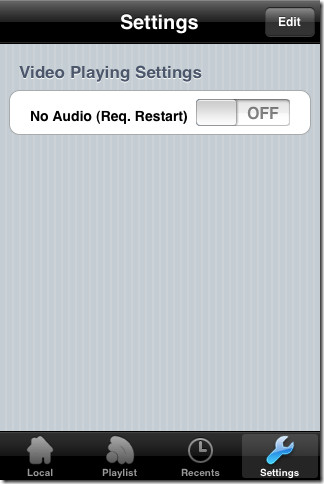 Note: Since you can only download it from Cydia Store, a jailbroken iPhone is required before you can use this app.
So is this all? No, there are certainly some more small features here and there which you will find by trying out the app yourself. This is one great app who's development you should be watching closely. The developer calls it 'donation freeware' which means that you will have to donate a small amount before proceeding to download it. But if you don't want to donate any money but still download it, we have a guide for that as well. Enjoy!