Access About Pages In Firefox From The Right Click Context Menu
Mega Button was a chrome extension we reviewed a while back that let you access the About pages in Chrome from a single button in addition to other pages like the history, bookmarks downloads and extensions page. With Chrome's minimal design it was somewhat difficult to get to these pages; similarly, there aren't any shortcuts for accessing the about pages in Firefox. About Pages is an extension for Firefox that lets you access about:home, about:addons, about:plugins, about:config, about:support and about:about pages from the right-click context menu.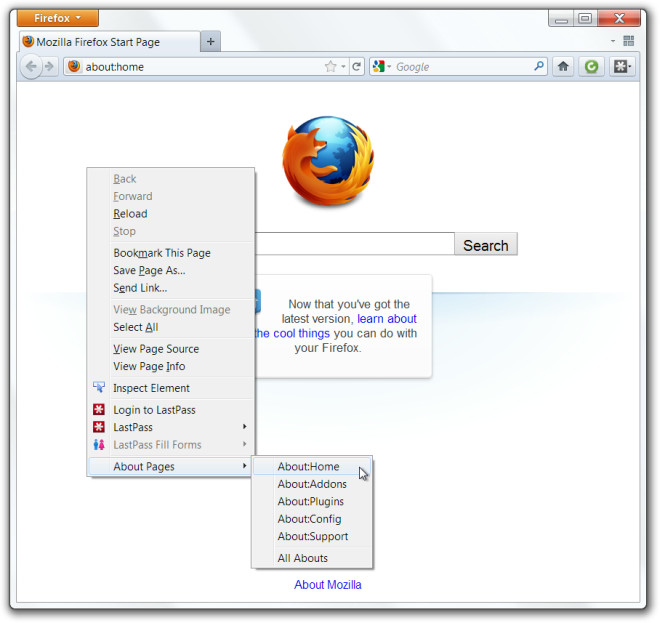 The extension gives quick access to the five most frequently visited about pages in Firefox and also lets you view the complete library of about pages i.e. the about:about page. Clicking on either of the options opens the respective page in a new tab. The extension isn't just an easy way of opening an about page without entering the address in the URL bar but it's also an easy way of opening the Add on manager and the Firefox start page from the right-click context menu. The extension only works on web pages and not when you're viewing an about page.
Install About Pages For Firefox