Access Location Restricted Websites In Firefox With Blue Box Proxy
There are websites that are blocked outside a country or region due to copyright issues and some are blocked in certain countries for political reasons. This is a common annoyance that leaves many users stranded and deprived of access to quality content and web platforms. Blue Box Proxy is a Firefox extension that allows instantly accessing blocked websites in your area. All you need to do is to choose the Open With Blue Box Proxy option from right-click context menu, in order to gain access to a blocked website.
For example, Pandora is a famous internet radio website that has been restricted for US users. However, with Blue Box Proxy, you can access such website via right-click context menu.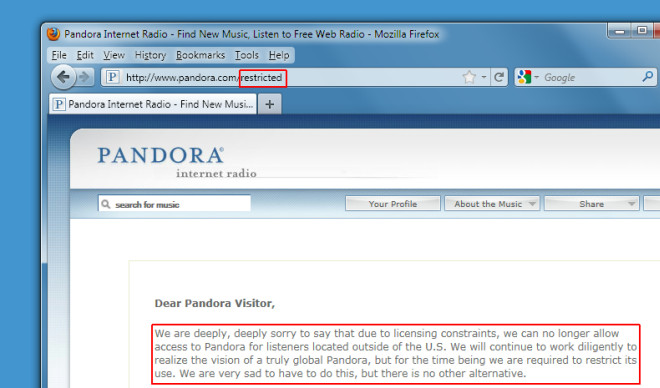 To gain access to a restricted website, choose Open With Blue Box proxy from the context menu.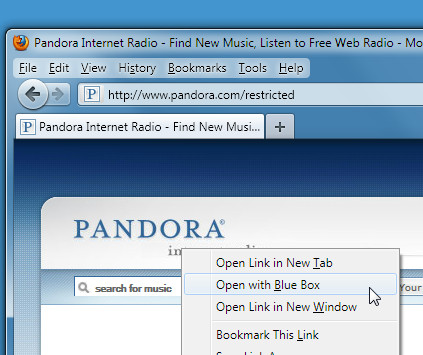 This will open a new tab where you will get complete access to the blocked website. It must be noted that the access gained through Blue Box Proxy is restricted to the newly opened tab and in order to access a banned website, you will require using the context menu each time for accessing it.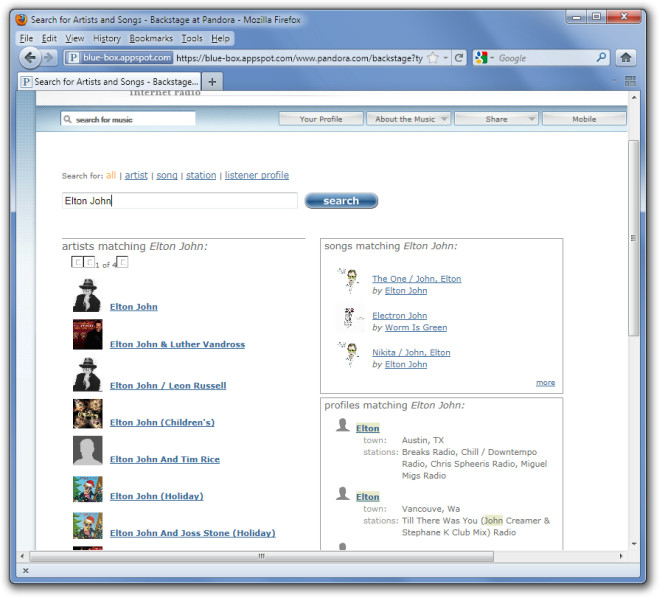 Likewise you can try other websites like Spotify, that may not be partially or fully accessible in your area.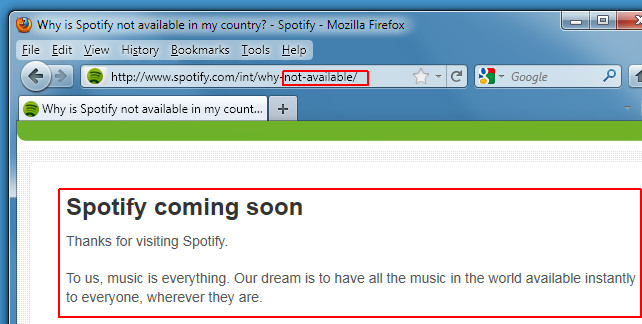 Unfortunately, it fails to bypass the Hulu and Veoh  restrictions. Other than that, it works fine for accessing location restricted websites with ease.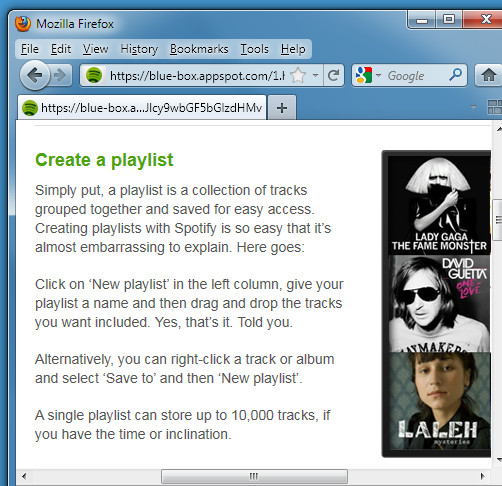 It works with Firefox 1.5 – 4.0.*, which means that it is compatible with the latest Firefox 4 stable version.
Blue Box Proxy Extension for Firefox