Add Contact Photos To Gmail Inbox In Chrome
Instead of reading a description, looking at an image of what's described is a faster way of comprehending what a particular item in a list is about, e.g. we identify bookmarks of our favorite sites by looking at the favicon instead of reading the title text. Now imagine your Gmail inbox full of mail and you having to read each sender's name to see who mailed you which can take a lot of time. Gmail Photo is a Chrome extension that shows a sender's profile picture in the mail list and in the mail view. Instead of reading a person's name and recalling who they are, you look at the picture and recognize the sender.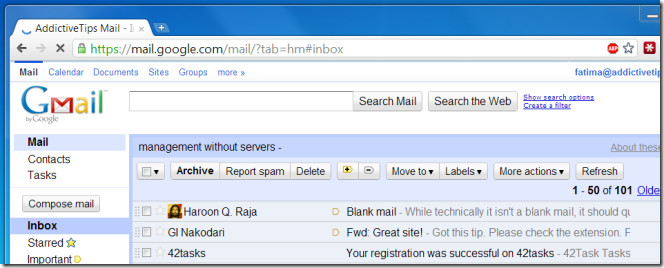 With the extension installed, a contact's profile picture appears next to their name in the mail list. If you have a long mail thread with multiple people in it, it shows profile pictures for all of them which means at a quick glance you will be able to see who's in a mail. The extension also lets you see a contact's picture in the mail body. You can choose how the picture will be aligned in the mail body and how it will appear with the text from the extension options.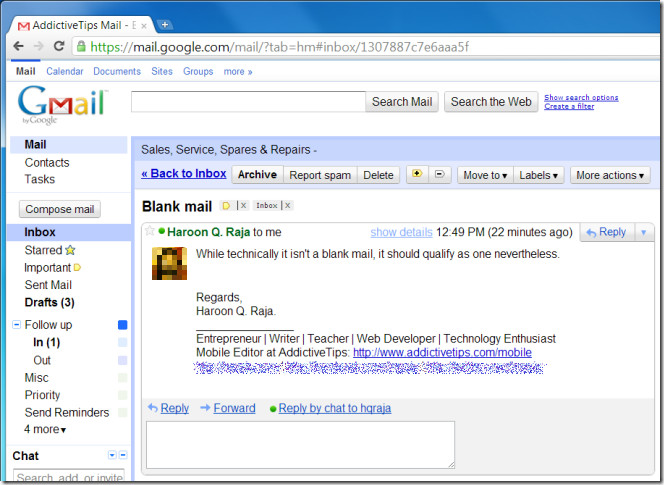 To get the extension working, refresh or reopen your Gmail after installing it.
Install Gmail Photo For Chrome