Add Custom Notes To Lengthy Articles For Easy Scrolling [Chrome]
Sometimes, while reading lengthy articles online, we scroll all the way to the bottom of the page and tend to lose focus from the last read sentence. In such situations, it can be quite difficult and tiring to skim through articles to find the part where we left off. This is where Annotated Scrollbars, a Chrome extension, comes in handy. This smart tool remembers the position of your latest browsed articles, so that you can come back to it and continue reading with ease. Annotated Scrollbars helps you navigate through important sections of a lengthy documents by allowing you to mark specific parts of an article, so that you can scroll back to them at a later time. All you have to do is add sticky notes to the scrollbar using the context menu, and navigate between the notes by clicking them.
After installing the extension, you will be able to add sticky notes to a location you are currently on. Simply right-click, select the Annotated Scrollbars option, and then click the Add note here option.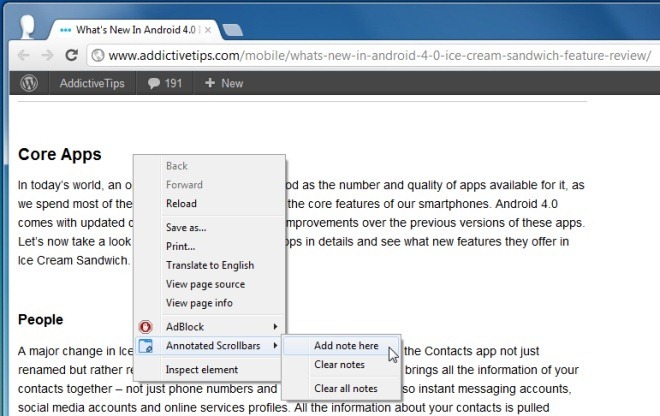 A Create new note pop-up will instantly appear over your webpage, where you can then add a comment to it that briefly explains that significant area of the article. Once you've added these notes to the scrollbar, you can use them to navigate through important sections of a lengthy document. Additionally, you will be able to select bright attractive colors for multiple notes.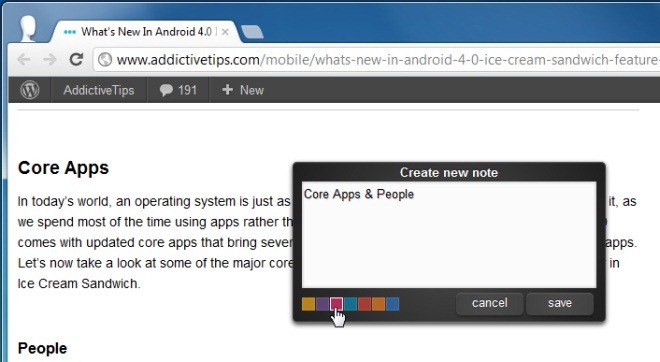 The sticky notes are added right next to the scrollbar and allow you to save or restore document positions. With these sticky notes, you can scroll back to a particular area by simply clicking it. Note that when you hover your mouse over a sticky note, it expands, letting you read the description.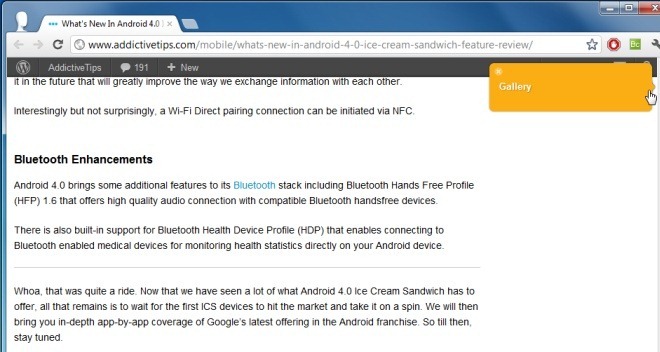 Annotated Scrollbars is a lightweight extension that adds customizable scrolling to websites. You can save/restore sticky notes for individual tabs, delete notes and scroll pages smoothly. Annotated Scrollbars helps improve your online reading experience and can be installed from the link below.
Install Annotated Scrollbars For Google Chrome