Add Google Calendar In Chrome
Google Calendar Popout is an extension for Google Chrome that adds a small Google Calendar button in the menu bar. When clicked, it shows the official Google Calendar Gadget.
It is a perfect extension for those who want to keep tab on their calendar. The dates on which events take place are showed as bold. By default it loads the next event only but you can load more events. To add a new event, hit the Add link, enter the event, and click Quick Add.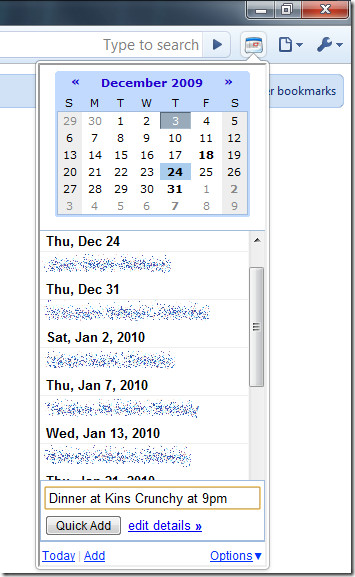 You can also change some basic options and choose to display all events for today, both these options are listed at the bottom of the pop-out display.
Please note that this extension works with Chrome 4.0+ only.