Add Google Services Shortcut Buttons In Firefox Toolbar
Google Shortcuts is a simple yet handy add-on for Firefox that adds Google services shortcut button anywhere in Firefox toolbar. At first I had various Google services in speed dial for quick access, but with this add-on all services are neatly laid down in the toolbar.
It allows you to select which services' buttons should be displayed. It includes almost all Google services, including both Google Voice and Wave.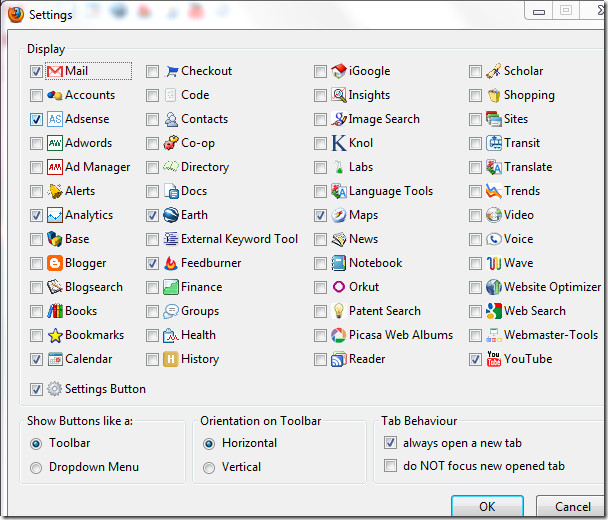 Once you have selected the services, choose the buttons layout(toolbar or dropdown menu), toolbar orientation(horizontal or vertical), and the tab behavior.
Now head over to View > Toolbars > Customize and drag &drop the Google Services buttons anywhere in Firefox toolbar. You can position them next to web address bar or below it.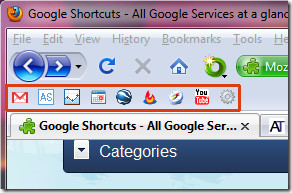 It is a great way to quickly access useful services, save time, and increase productivity.
Google Shortcuts Add-on for Firefox
For more, also check out Google Feature Search add-on for Firefox, it allows users to quickly search without memorizing all the operators. Enjoy!