Apture Highlights Is Awesome On-Screen Search Assistant For Firefox [Extension]
Coming across certain obscure terms/phrases is always a headache when you're reading an article which is far too off your discipline, in such situations users tend to look up meaning of complex terms on Wikipedia and on other various websites to understand the context. Even though you can use Auto Context to initiate search in separate tabs via right-click menu, we think that you'd be better off using Apture Highlights – an elegant Firefox extension which offers on-screen assistance for understanding meaning of the selected word or phrase. It provides you selected phrase-related references in rich photos and videos format from Flickr and YouTube, updates from Twitter and elaborated articles from Wikipedia.
Apture Highlights supports hotkey registration to launch it up quickly. By default, it comes with Ctrl+Alt+L hotkey, however, you can change the combination for your ease. The best usage is to select a word/phrase and click Learn More button.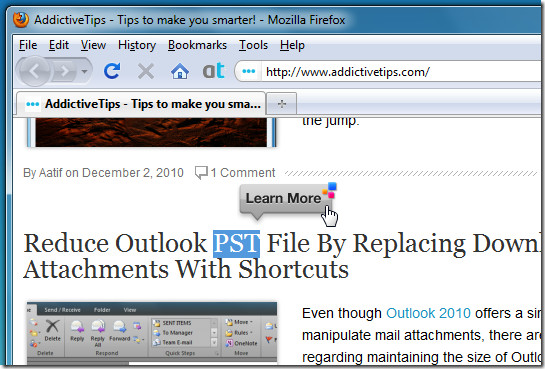 It will bring up a small pop-up window carrying all the related information from multiple data resources, results from search engines like Google and Bing are also provided to extend your search horizon.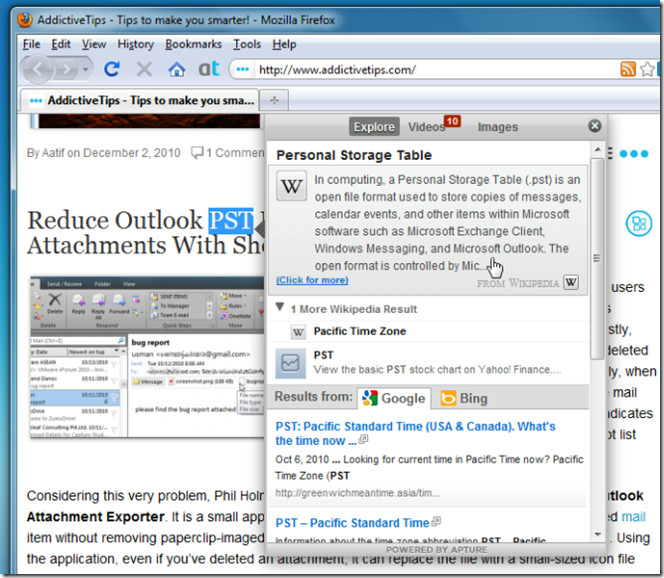 All the relevant videos and images can be browsed from respective tabs, a click on video/image will lead you directly to the source page.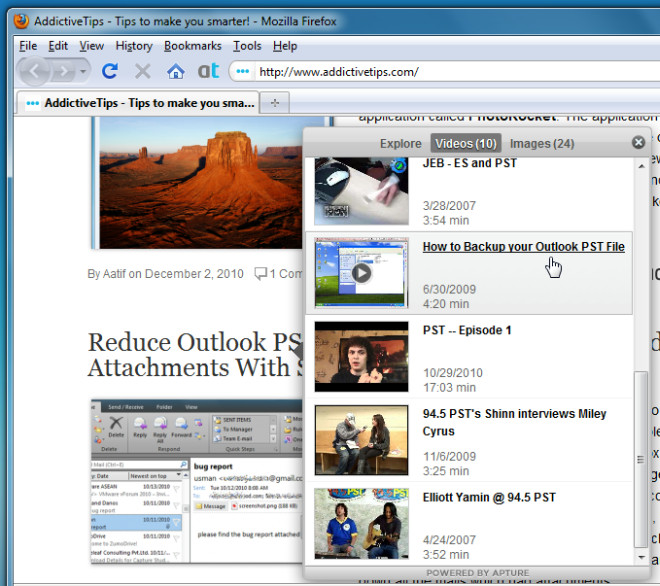 The instant real-time search with Google-like suggestion box helps you in finding out any content. A click on its icon present in bottom-right corner will stick a search bar on the top.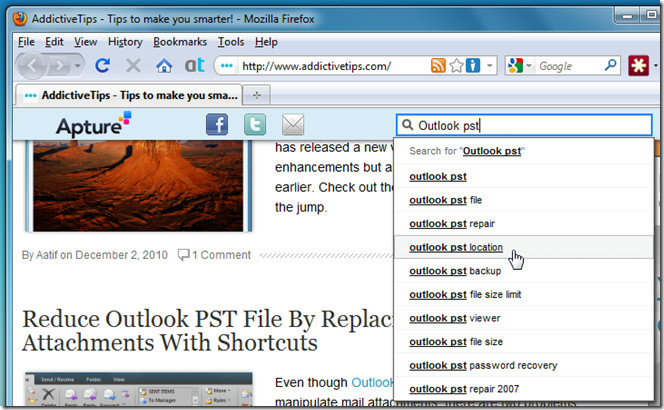 The extension works fine on Firefox 1.5-3.6, if you're using any Ad block service (like, Adblock Plus), you need to add an exception for Apture before using it.
Apture Highlights for Firefox (Removed from Mozilla Add-Ons section by developer)