'Auto Play In Facebook Theater Mode' Adds Slideshow To Facebook Albums
Do you use Facebook as a means of viewing pictures shared by family and friends? Or, do you use it to refine your virtual farming skills, take pictures of your virtual farms and then share them with your friend? Whatever the case, Auto Play In Facebook Theater Mode is a Chrome extension that makes it more convenient to view albums with a large number of pictures, it lets you start a slideshow when viewing pictures in a Facebook album so you don't have to click over to the next one yourself.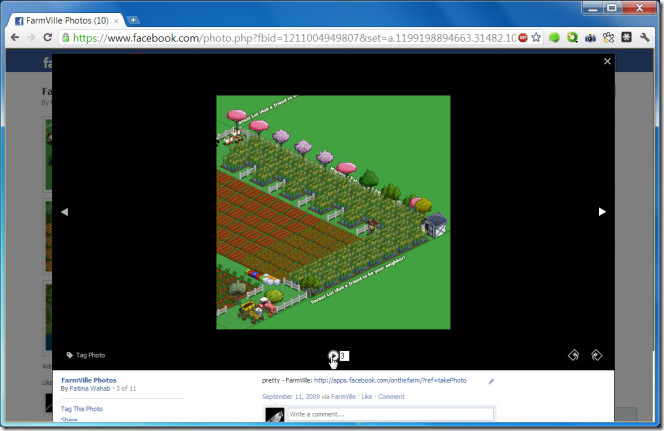 The extension adds a small play button just underneath a picture and works only if you're viewing pictures in the theater view (aka, the ugly theater view). You can specify the delay before the next picture in an album is loaded by entering a time in the little box next to the play button. Time is specified in seconds. Once you've entered the time, hit the play button and the slideshow will start. Slow connections might result in a longer delay before the next picture is loaded.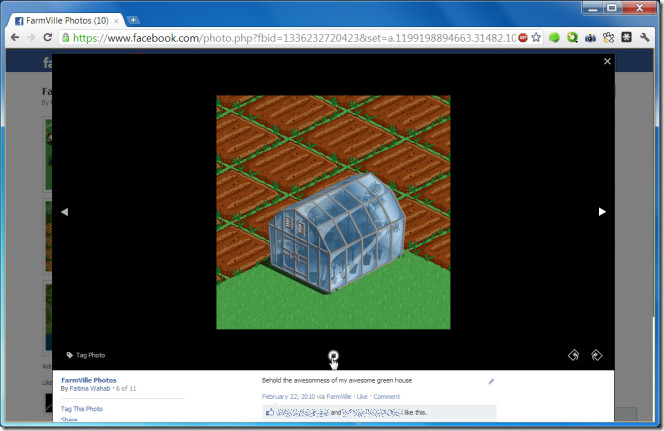 You can go back to a picture or skip a head to the next one by clicking the forward and backward arrows while the slideshow is still running. Once a slide show starts, the play button is replaced with a stop button, which when clicked stops/ends the slideshow.
Install Auto Play In Facebook Theater Mode Extension For Chrome