Automatically Reload A Page In Firefox After Local Files Are Changed
Before any web page goes live or even a minor change is made, it is developed, tested, debugged and tested and debugged some more on a local server. Every time a developer makes even the slightest change, it' not only made on a local system but viewed on it as well and to do that they all turn to the F5 button; refresh. For the ordinary person, refreshing your page isn't such a big deal, but for developers, it's one more thing for them to do. The Auto Reload Firefox extension can minimize the effort by automatically reloading the page for you, whenever a change is made.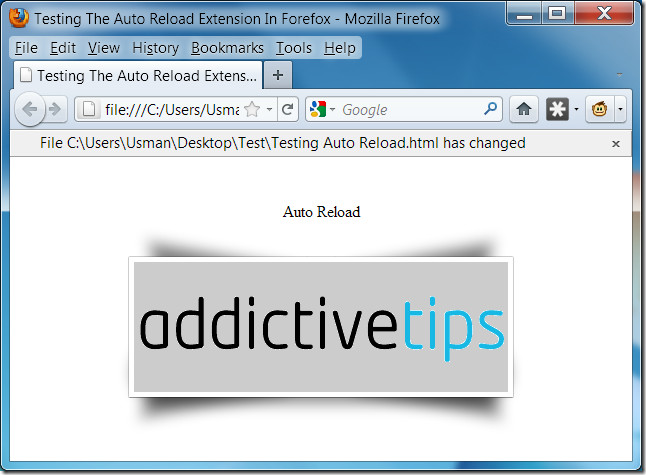 The extension lets you specify how frequently the page should be reloaded (in seconds ) and whenever changes are made to the local file, the page automatically refreshes itself to reflect them. Developers can specify a directory or file that the extension can monitor for changes and reflect automatically.
Install Auto Reload For Firefox