BioDigital Human: 3D Human Body Anatomy And Conditions Guide
It rarely happens that you come across a web application where you can view a complete 3D model of the human body, separately view each and every organ and bone of the human anatomy, as well as the conditions and diseases relevant to each organ, without the fuss of creating an account, and all that free of cost! You get all these features in BioDigital Human. You have the option of viewing 3D model of human anatomy, zoom in and out, rotate the 3D model, take a snap shot, view the 11 principal body functional systems individually, as well as combined. If you type the name of any muscle or bone in the search bar, you get a close up view of it instantly with a zoomed in view. There is built in vocal function in this web app that explains each selected section of the human body in audio, along with text that is explained in a small pop up box.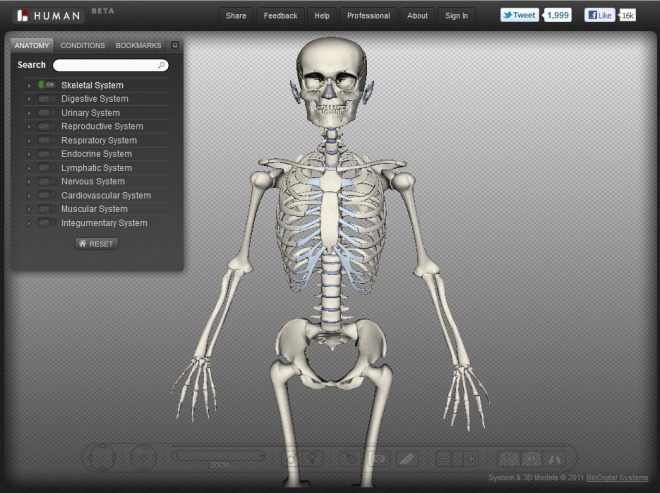 When you open this web application, the Skeletal System is selected by default. If you selected any other option out of the other 10 principal systems of human body, you get that system incorporated with the existing one. For instance, I chose the Nervous System, so I got a view of the Nervous System combined with the Skeletal System, I also tried  the combination of the Digestive and Cardiovascular Systems combined with the Skeletal System.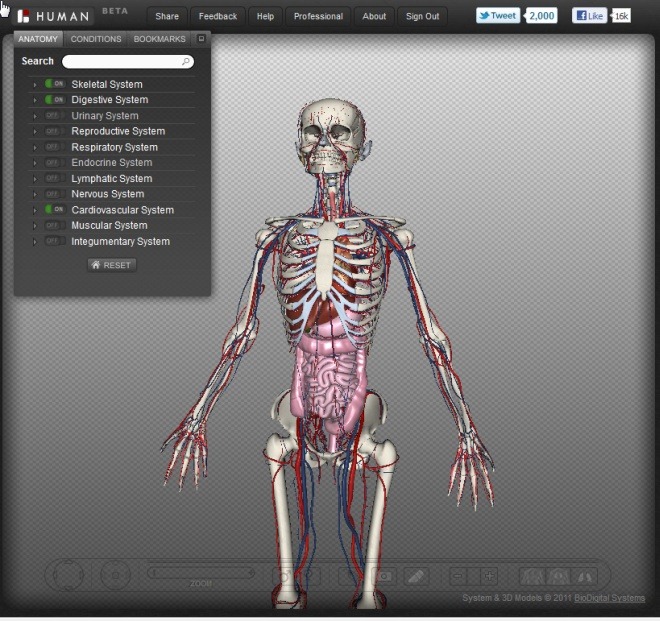 You can rotate the 3D model with your mouse, and focus whatever organ you want to view closely. You may also de select individual organs if you want to study a particular component of a system. By double-clicking the name of an organ, you can deselect it.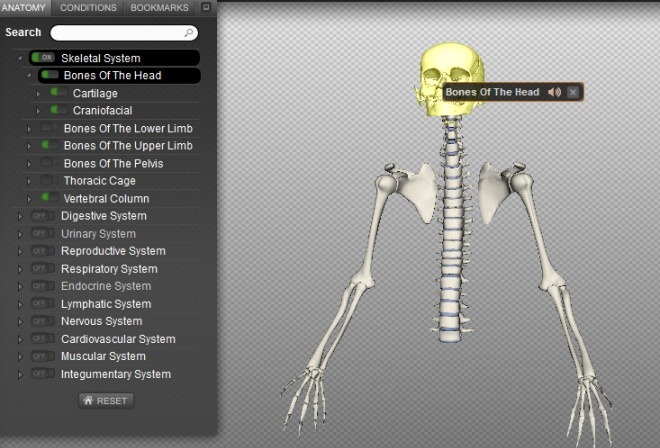 Individual organs can be viewed by typing the their names in the search bar. Each system has a further hierarchy of its associated organs that can be observed by choosing that particular part, for instance, the Cardiovascular System as shown below.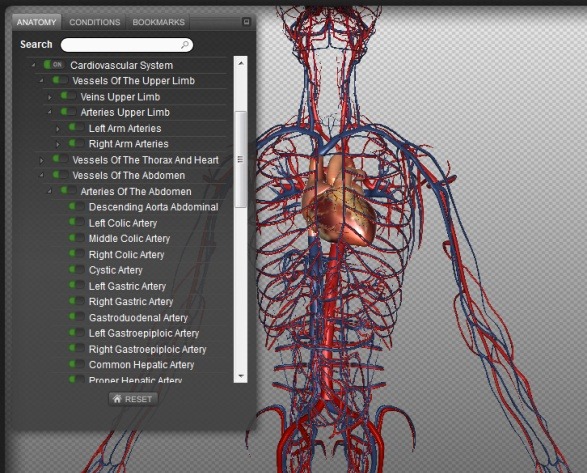 You may also take a snapshot of whatever organ or system you are viewing, and save it to your hard drive. This provides a practical way for creating a personal library, whether you are a medical student or an artist for human bodies. Bookmarks are available in the left sidebar, and contain public ones, too. They alphabetically list most common conditions as well as almost all organs.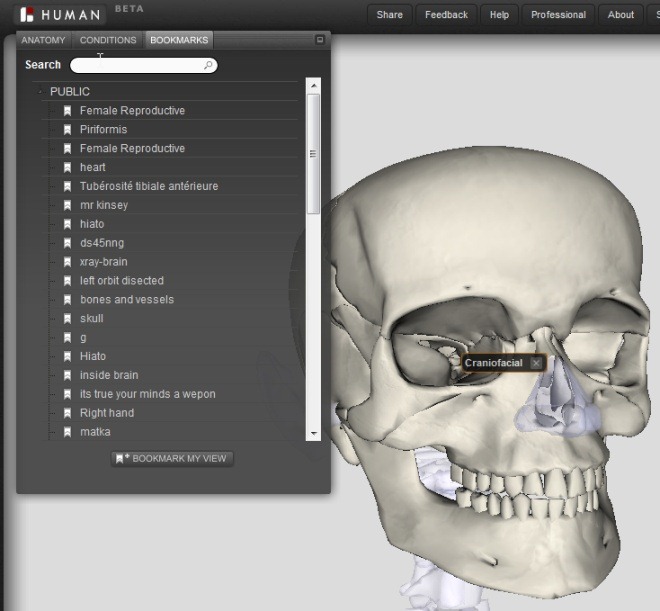 You can also view the human body in X-ray mode by choosing the X-ray button available at the bottom.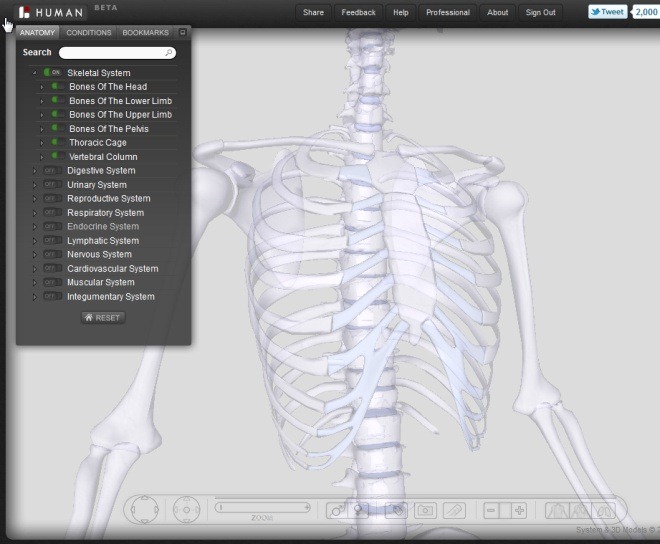 The controls at the bottom of the screen allow you to rotate the organ in view, and even remove it using the Dissect button.
There are also animations of certain procedures available under the Conditions tab, like Dental Implant, Hip Implant etc.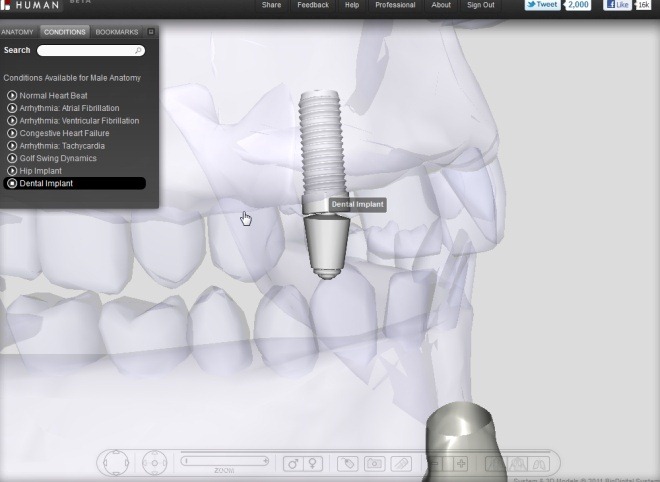 BioDigital Human is meant not only for medical students and artists of human anatomy, but also for common users, as it provides a thorough insight on how our body works, as well as has the common conditions it suffers from. The web app is highly graphic-intensive, and it might not run on your browser if it is not fully updated, as in my case, it was working on Firefox but not on Chrome.