Browsing Fun Sites At Work? Avoid Getting Caught With Boss Alert [Chrome]
Often, we browse non-business websites at work, such as Facebook and YouTube, which are generally not encouraged. When browsing these websites, we really don't want our boss to find out what we're up to. Boss Alert is a Google Chrome extension that lets you add a panic button to hide website content. Once added, all you need to do is set a shortcut key that you can use any time to hide your website. With this extension, the images slowly fade away, and text is converted to Latin, making the website you're browsing almost-completely incomprehensible, so that your boss will not notice or understand even if they glance at your screen.
The Boss Alert Options allow you to set a shortcut key, after which you can Save Settings and reload all opened tabs for the extension to become active.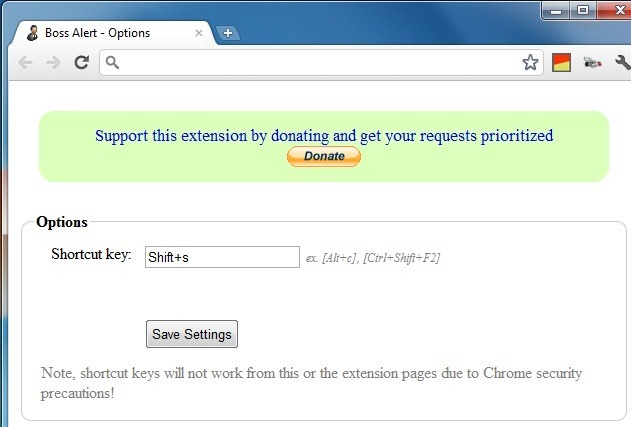 If your boss shows up near your cabin or desk while you're browsing these websites, just use the shortcut keys to instantly hide the webpage.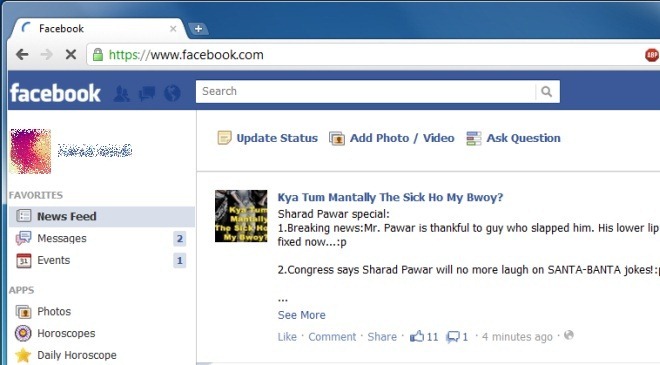 The images will quickly fade away and the text will be converted to Latin. The Facebook page from the above screenshot, for instance, gets converted to this: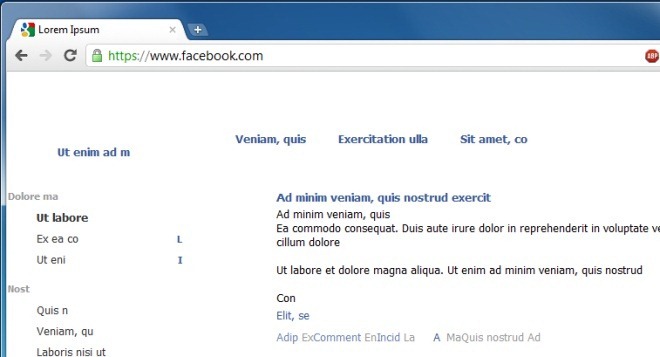 According to the developer, the process can be reversed by using the same shortcut key. However, in our testing, reversal seems broken, and to completely achieve the look that you had earlier, you need to refresh the target page. The extension is pretty useful, and works on any website, but it can become more effective if the URL of the said page was also masked. Visit the link below, give it a shot, and let us know what you think.
Install Boss Alert Extension For Google Chrome