Get Old Facebook Photo Viewer Back In Google Chrome
Many users are ranting about the newly designed photo viewer of Facebook – PhotoTheatre, which, sometimes, lags in opening large photos. Revert Facebook Photo Viewer is an extension for Google Chrome, which as the name implies, can open photos in same classic Facebook photo viewer that you were using a couple of days ago. It works in a silent mode without requiring any settings to tweak with.
Once the extension is installed, you will see a notification at top-left corner. Open any photo to verify if the extension is working or not.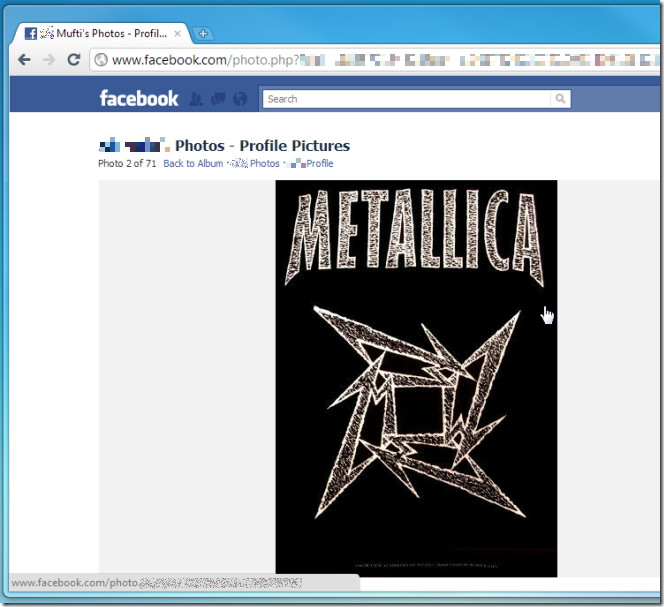 If you want PhotoTheatre back, go to Tools -> Extension and click disable under Revert Facebook Photo Viewer. It works with all versions of Google Chrome.
Revert Facebook Photo Viewer Extension for Google Chrome