Cantio – Stream Music From YouTube In A Grooveshark Like Interface
YouTube is hands down the most popular video streaming site there is but it isn't exactly your go-to spot for listening to music since the site has videos related to just about everything from laughing babies to cruel pranks. With so much video content variety, it's often hard to find the right song; Cantio is a simple web service that drowns out the non-music noise from YouTube by letting you search exclusively for music from its interface. You can watch the video or just listen to the audio song. The service lets you create playlists, add track favorites and has a radio mode that finds songs of similar genre to the one you're currently listening to.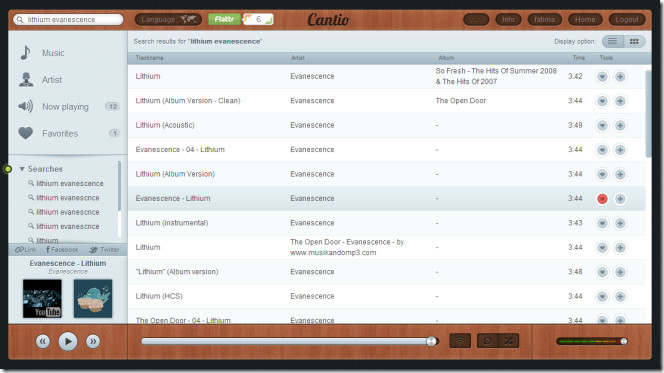 You can use the service as either a registered user or as a guest. As a registered user, the service lets you mark songs as favorites and create playlists. You can watch YouTube videos directly on Cantio and get artist information as well. In addition to pulling videos from YouTube, the site also lists the top artists for the week based on the Last.fm top songs of the week list and the 10 most popular songs on the Billboard charts.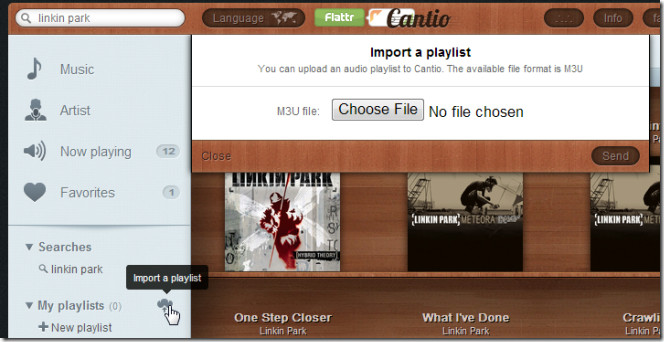 While searching for songs, the service removes duplicate entries to a great extent, it also lets you import M3U format playlists. The site also has a Radio feature; when turned on, it finds songs of the same genre as the one you're currently playing.