Capture/Record Computer Screen And Audio With GoView
Do you want to record a demo of a software or do you plan to give a live presentation? Or maybe you want to help someone solve a computer problem? The whole blogosphere is talking about ScreenCastle, a free service let's you record screencasts online without having to download anything. But have they forgotten about GoView?
GoView is a free online service that lets you record computer screen with audio(if you have a microphone) and better yet, it also lets you edit the recorded screencast online. You must have JavaScript and cookies enabled, otherwise it won't work. You have to install the GoView screen recorder(which takes less than a minute to get automatically installed). Once installed, right-click the GoView icon in the system tray and select Record Screen & Audio to begin recording the screencast.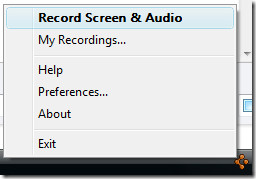 To select the microphone go to Preferences, if you don't have any then the audio won't be recorded. Once the recording begins, the icon will turn red. You can cancel or pause the recording anytime, once the recording is done, right-click the icon and select Stop.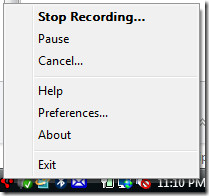 When stopped, it will open a new browser window where you can enter the details, preview it, and finally save the recording. You also have an ability to password protect your recording.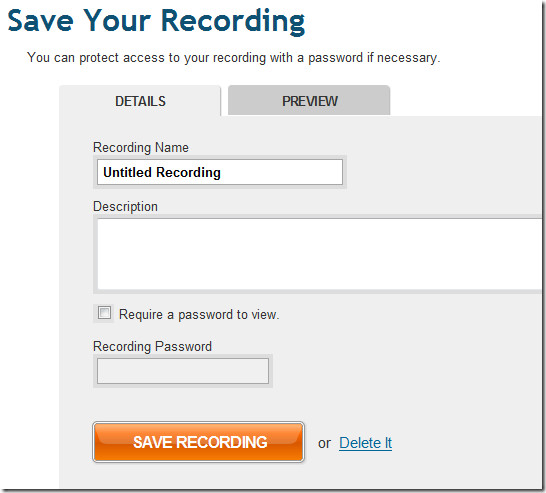 Once the recording it saved, you can now either view and share it or edit it online.

It is recommended that you record the screencast on 1024 x 768 resolution, so that those people who have screen with smaller resolutions won't have difficulty in watching it.

Click My Recordings to see the number of views, size, and length of the screencast. You can manage all screencasts from this page easily. Enjoy!