Chop Makes Code Reviewing Easier For Developers
Code reviewing can be an act of simple courtesy from one developer to another or it can turn in to an endless thread of criticisms aimed at proving one's prowess in developing. Regardless of what intentions lie behind one developer reviewing another developer's code, there are few easy and well structured ways of doing it. Chop is a web service that lets you share code with anyone and post comments to different parts of it. Anyone you choose to share the code with using Chop can then add further comments to yours and help you fix/review it.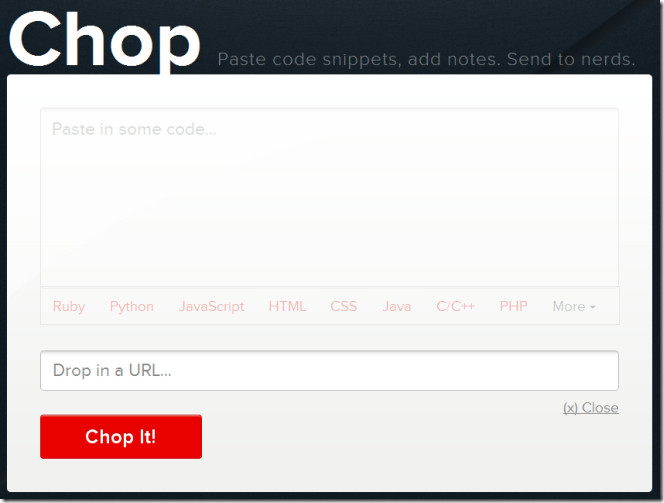 You can either copy and paste the code in it yourself or have the web service fetch it from a URL. If you decide to copy and paste it, make sure you select the right code type as it doesn't auto detect the code. To add a comment, select the part of the code that you want reviewed and a comment box will automatically pop up. The site asks you to enter a name (so it can identify you) but does not require you to sign up. It saves cookies so it can remember when you visit next and your comments remain editable.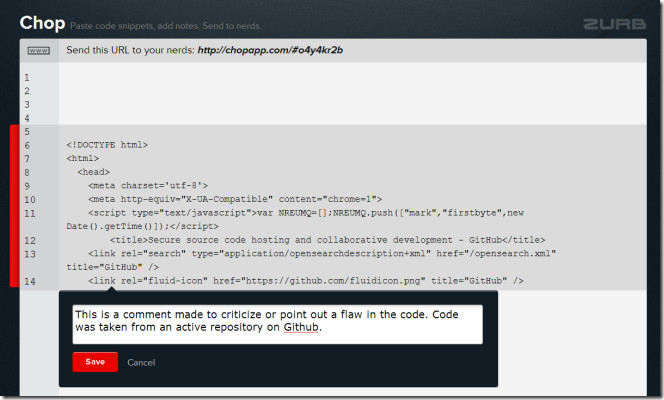 Once comments have been added, share the URL provided with whoever you want to review your code. They, in turn, can add comments which will be visible to you.