Classic Opera Adds Opera Tab Management Controls In Firefox 4
One of the features included in Opera browser to close all the opened tabs without closing the browser itself has been greatly appreciated, as it allows Opera users to start opening a new set of tabs without re-launching the browser. Unfortunately, Firefox doesn't allow user to close all the tabs, as doing so will close down the Firefox and you have to launch it again.
Classic Opera is an extension for Firefox 4 which not only allow you to close down all the tabs but adds a bunch of useful options to manage opened tabs in numerous ways such as, clicking a tab will set the focus to previously opened tab in a queue, Shift + Click hotkey combination for closing the tab, direct referring to search engine with specific keywords, for example g to initiate Google search, and closing a tab in queue will open the previously opened tab instead of tab next to it. The feature list doesn't end here. Along with nifty tab management controls, it also adds Open tab in background option in right-click context menu while enabling users to reduce the tab size in tab bar. In a nutshell, it brings mostly tab related features to Firefox from older versions of Opera.
The very first thing you will notice while using Classic Opera in Firefox 4 is that it adds a close button on every opened tab, even with the tab which comes at the end of the stack. Closing down all the tabs will leave you with window shown below in the screenshot.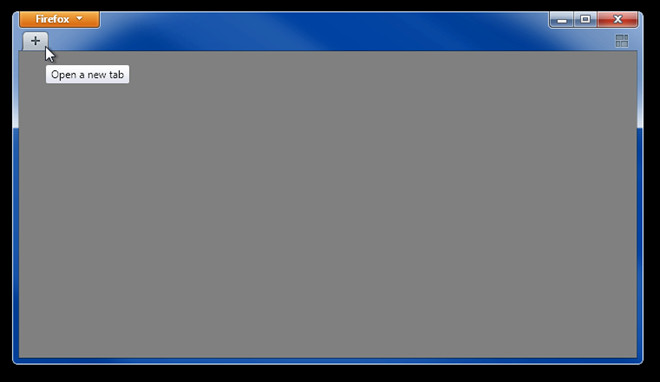 Now start verifying each feature it has to offer. Write 'g' in address bar followed by the keyword which you want to search in Google, use Shift+Click  hotkey combination to close tab, close a tab by clicking 'x' mark to view previously opened tab rather than opening the tab adjacent to it, right-click a link to open it in background tab and so on.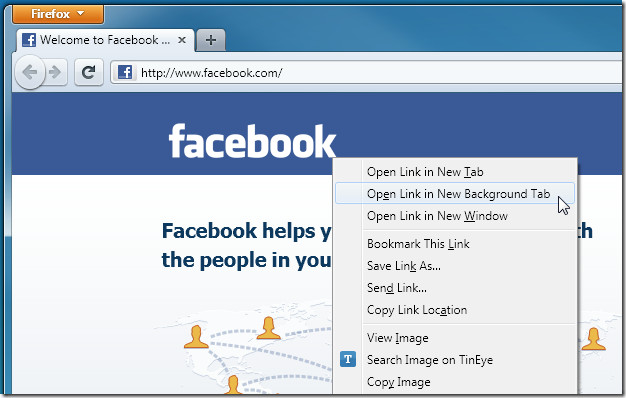 Out of all the options it add to Firefox 4, the best is to move to previously focused tab on closing the newly opened tab. For instance, in the screenshot below, I've opened Amazon in a new tab while looking through IMDb. Now when I close the Amazon tab, it will lead me to previously focused tab, which is in my case, IMDb.
It's to be noted here that Classic Opera is in experimental stages.
Classic Opera Extension for Firefox 4