Cloud Reader – Read Kindle Books In Your Browser With Offline Sync
Do you love your Kindle and, more so, all the great eBooks you've amassed in your Kindle Library? Kindle may be a great way for you to read all those books on the go but what if you're on your desktop and you feel like reading one? Cloud Reader is a web service that lets you read any volume in your collection. The service connects with your Amazon account, makes all eBooks available for reading and syncs them so you can continue reading them offline.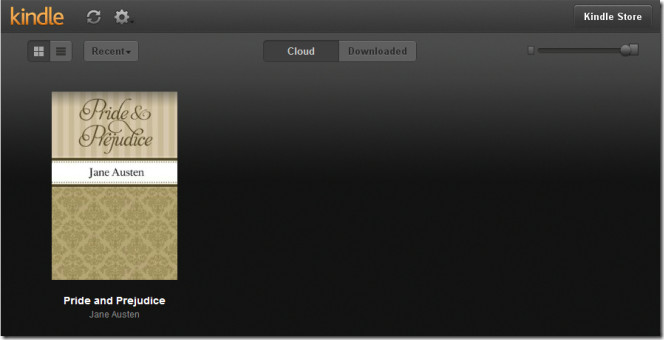 To use the service, log in with you Amazon account and the service will load all volumes in your library. You can select any volume and start reading it. An excellent feature of Cloud Reader is that it ensures no matter what size the window that you're reading in is, the text is always readable.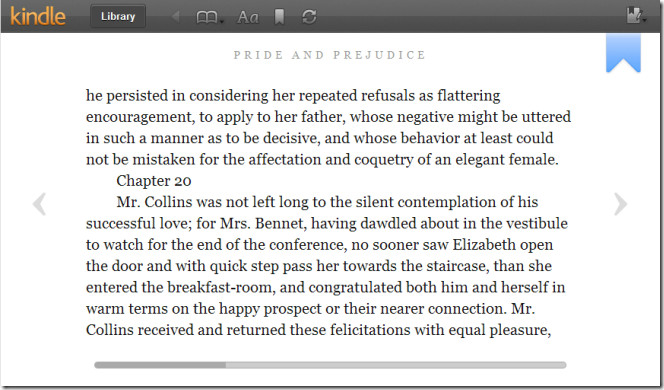 The service also lets you bookmark pages and retrieves the ones you've added previously. It also offers three different color modes and five different font sizes and margin layouts for reading. To change either of these settings, click the Aa button on the top navigation bar.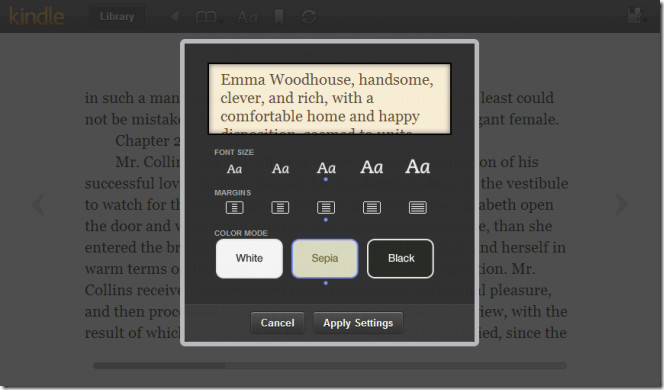 You can flip pages using the arrow buttons on either side of the reader or jump to a page by clicking the open book icon in the navigation bar. To sync a book for offline reading, click the sync icon. Synced books can be viewed by clicking the Download button on the dashboard.