Create Free Banners Online For Your Website, MySpace Profile, Or Forum
Want to create simple banners for your website, forum, or MySpace profile without using any desktop tools? BannerFans is a free online tool to create and download banners in either JPEG, PNG, or GIF format. Also you can grab different HTML codes for your banner, such as code for putting it on Myspace profile, Forum, or any Website/Blog.
Creating the banner is a piece of cake. Customize the banner by going to the respective Layout, Text & Fonts, Shadows & Effects, Border, and the Format tabs. Once you have customized the banner, click Update My Banner to see the changes in the preview window.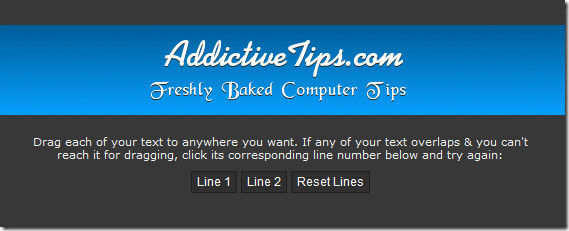 You get various options in each tab while customizing the banner. Below are the screenshots of two such tabs.
Layout tab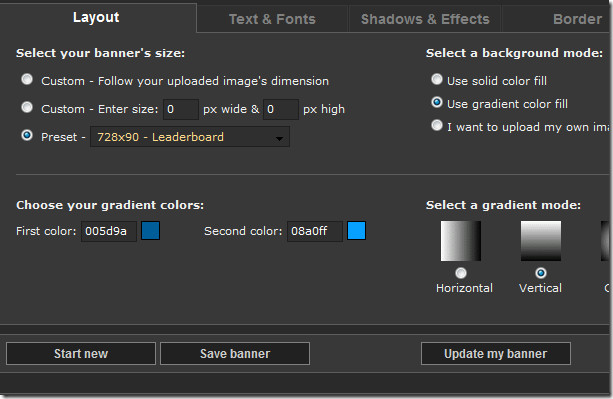 Text & Fonts tab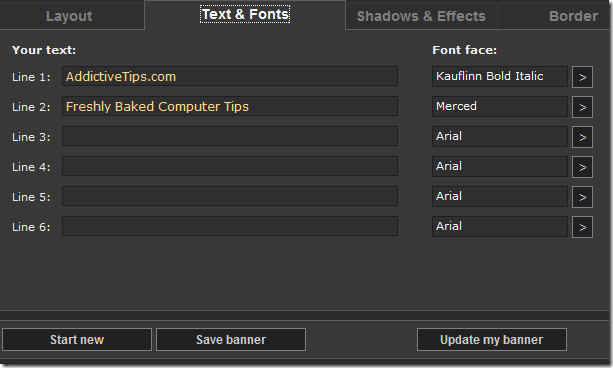 Registration is free but is not required to create a banner, but registered users get more features and ability to create and save various banners online. You can create as many banners as you want using this tool. Enjoy!